CAIRO -- The Ukrainian government's March 12 announcement that Russian forces had shelled a mosque in Mariupol, where more than 80 civilians were sheltering in the hope to find safe haven inside a house of worship, sparked outrage among Muslim clerics in the Middle East.
"The mosque of Sultan Suleiman the Magnificent and his wife Roxolana (Hurrem Sultan) in Mariupol was shelled by Russian invaders," Ukraine's foreign ministry said in a March 12 Twitter post.
"More than 80 adults and children are sheltering there, including Turkish citizens," it said, amid a days-long Russian siege of the strategic city.
Russia invaded Ukraine February 24.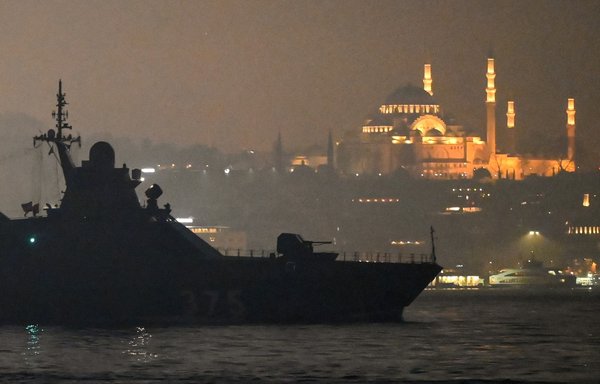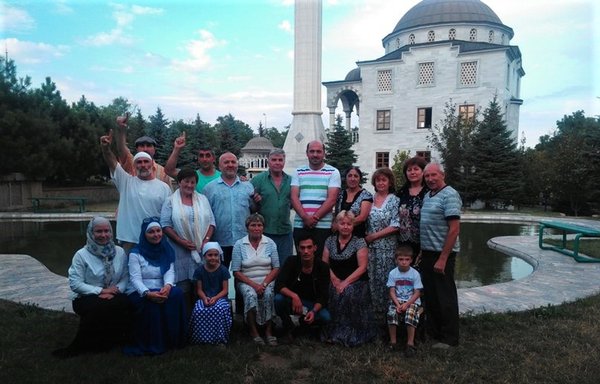 While later reports claimed a Russian bomb had fallen nearby, rather than directly onto the mosque, the sense of outrage remained.
On March 7, the Turkish consulate in Odesa had called on Twitter for Turkish nationals in Mariupol to "take shelter" in the mosque, "with a view to evacuation to our country".
Suleiman Mosque Association president Ismail Hacioglu said his association had already tried four times to evacuate the 86 Turkish citizens who were still in Mariupol by forming a convoy, "but the Russians did not let us through" roadblocks.
"We will try a fifth time," he said.
On March 17, Hacioglu said a convoy of those who had fled had been stopped by Russian soldiers in the town of Tokmak, around 170km to the west.
"They were kept overnight by Russians and had to turn the engines off to conserve fuel, but they were freezing cold. They weren't allowed to get out of the car," he said.
Houses of worship under fire
According to the Ukrainian government, at least 28 buildings of spiritual significance (excluding adjacent buildings) have been damaged in at least six regions of Ukraine. The vast majority of them are Orthodox churches.
The Russian targeting of mosques in Ukraine is "rejected not only by Muslims and the Islamic faith, but also all monotheistic religions", Sheikh Abdul Thaher Shehata, a lecturer at Al-Azhar University's faculty of sharia, told Al-Mashareq.
"Whomever perpetrates such an act does not have any human, religious or moral scruples, since houses of worship in times of war are an instinctual refuge for civilians who feel threatened and in imminent danger," he said.
The Mariupol incident should "serve as an impetus for the Islamic community to stand as one and take a firm stance against the Russian war on Ukraine, whose consequences have begun to impact all peoples around the world", he added.
International policies may control political and diplomatic decisions, Shehata said, but humanity and international laws must remain the primary consideration in stopping aggression against any country, people, religion or sect.
Russian attacks have targeted a theatre in Mariupol where thousands were sheltering, schools -- including a kindergarten and an art school -- an orphanage, and other clearly civilian facilities, such as hospitals.
The World Health Organisation (WHO) on Wednesday (March 23) said it has verified at least 64 strikes on health care facilities.
Preserving the sanctity of mosques
"All Islamic and non-Islamic religious institutions oppose harming places of worship in times of war," said Fadel al-Hindi, supervisor at King Abdulaziz University's Centre for Social Research and Humanities.
This is "not only to preserve the sanctity and symbolism of these places, but also because they are natural refuges for those fleeing the inferno of war", he said.
The Mariupol mosque incident "has severely damaged the reputation of Russian President Vladimir Putin", al-Hindi said.
He noted that Putin started his military venture under the pretext of defending Russian territory, but in the Middle East and the rest of the world it is now hard to believe that this is what he is doing.
"What the Russian forces have done in Ukraine and are still doing by attacking civilians, places of worship and civilian landmarks is a full-fledged war crime," said Wael al-Sharimi, professor of international criminal law at Cairo University.
"According to the Rome Statute of 1998 that established the International Criminal Court (ICC), every person who intentionally directs an attack on buildings dedicated to purposes such as worship, education, art, science or charitable purposes would be committing a war crime," he explained.
The ICC has opened an investigation into possible war crimes in Ukraine.
"We can talk at length about the long list of crimes and violations that will put Russia in a very difficult position before the international community," al-Sharimi said.
"The process of documenting these crimes has become easy and fast, owing to technological advancements and ease of communication," he said.
"These files will be on the table of the international community" very soon, as part of a bid to hold the Russian leadership to account and prevail on Russia to stop its egregious aggression against Ukraine, he added.