CAIRO -- Russian general Aleksandr Chaiko's alleged war crimes and crimes against humanity in Ukraine and Syria will inevitably end up being tried at the International Criminal Court (ICC), according to legal analysts.
The disgraced Russian general, who was sacked in October as commander of Russia's Eastern Military District amid a string of battlefield reversals in Ukraine, has returned to Syria, where he previously earned a reputation for brutality.
"International criminal law authorises the ICC to hold accountable not only states and governments [...] but also individuals, regardless of their rank," said Cairo University professor of international criminal law Wael al-Sharimi.
This is because some individuals are in a position of decision-making responsibility, he said.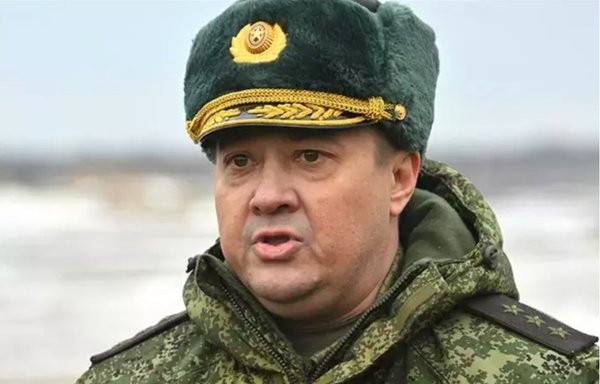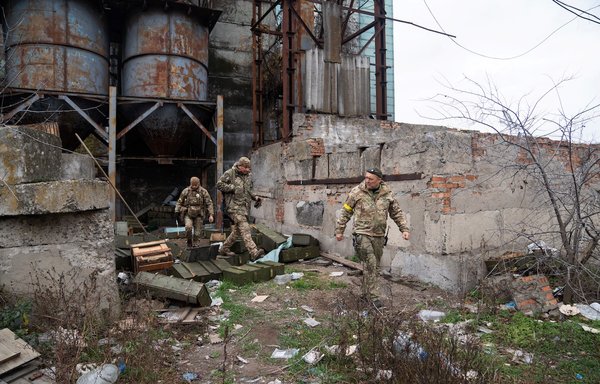 The ICC prosecutor has opened an investigation into alleged crimes committed by Russian forces in Ukraine, al-Sharimi said, which will not only affect Chaiko "but also a large number of people of ranks lower and higher than his".
This is "up to and including Russian President Vladimir Putin in his capacity as commander in chief of the armed forces, as all military decisions pass through him", he said.
Without the shadow of a doubt, al-Sharimi said, the crimes Chaiko committed in Ukraine and Syria fall "under the category of the international criminal offences and crimes against humanity" per the Rome Statute.
The Rome Statute sets out the ICC's structure and areas of jurisdiction with regard to four core international crimes: genocide, crimes against humanity, war crimes and crimes of aggression.
Russia also will face scrutiny from the ICC for violations it committed in Ukraine before the war, he said, such as the suppression of protests by force and the imposition of martial law by force to prevent popular protests.
Documented crimes
The crimes Russian forces committed in Syria under Chaiko's command were "documented by media activists and human rights workers", said Syrian lawyer Bashir al-Bassam.
They also have been recorded by internationally recognised medical and paramedical bodies, such as the Syrian Civil Defence, or White Helmets, he said.
The White Helmets have submitted evidence of Russian crimes to international organisations, particularly those committed in 2019, when parts of Syria suffered a massive civilian toll and material losses under Chaiko's orders.
These orders were carried out "with extreme precision on the ground by way of missiles, infantry and air forces", al-Bassam said.
In Ukraine as well, international bodies and media organisations have documented Russian crimes since the first day of the war, he said.
This is the main reason for the ICC prosecutor's decision to open investigations.
Russia's international isolation
The referral to the ICC of war crimes committed by Chaiko in Syria and Ukraine "will put Russia in a politically difficult position at the international level", said political researcher Abdel Nabi Bakkar.
It will deepen Russia's international isolation, he said, "and at the same time increase the resoluteness of the international community, which includes a large number of superpowers that oppose the bloody Russian interventions".
"Therefore, what Russia considers victories on the ground in Syria and Ukraine will turn into many burdens that may affect the structure of the Russian leadership as a whole, starting from the top of the pyramid," he said.
In light of the human losses and high cost to the Russian treasury, Bakkar said, Putin will have to face the Russian people to justify his futile expansionist adventures.
As for the countries allied against Russia's expansionist plans, they will have legal, international and media support to continue confronting them, he added.
An economic crisis "also struck the entire world as a result of the madness of Russian dreams", he said, pointing to Russia's threats to grain and gas supplies at a time when the global economy was beginning to recover from the coronavirus pandemic.
Bakkar said that in his view, Russia's mere threat to cut off natural gas supplies is itself a crime against humanity, since the only victims will be the civilians who will suffer from this interruption.