BEIRUT -- Hizbullah has transformed its stronghold in Beirut's southern suburb into an Iranian media hub, with dozens of satellite channels based there conducting propaganda and incitement campaigns, Lebanese journalists said.
These television and radio channels rail against the Gulf states and United States, as part of an Iranian strategy to directly influence public opinion outside Iran via media disinformation campaigns, they said.
Most of these channels operate under the auspices of Iran's Islamic Radio and Television Union (IRTVU), established in 2007 as an affiliate of the Iranian Ministry of Culture and Islamic Guidance.
The ministry owns more than 210 allied companies in 35 countries, including Lebanon, and comprises about 3,000 media professionals, 110 satellite channels and 30 radio stations.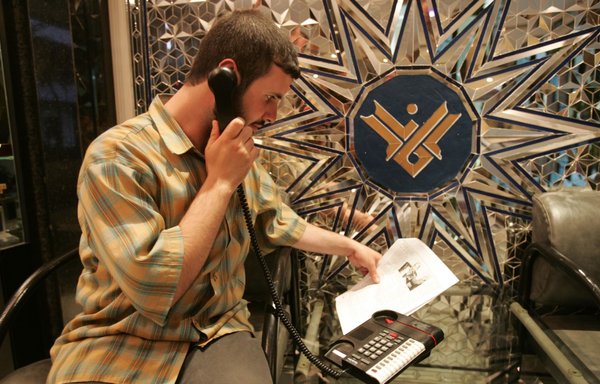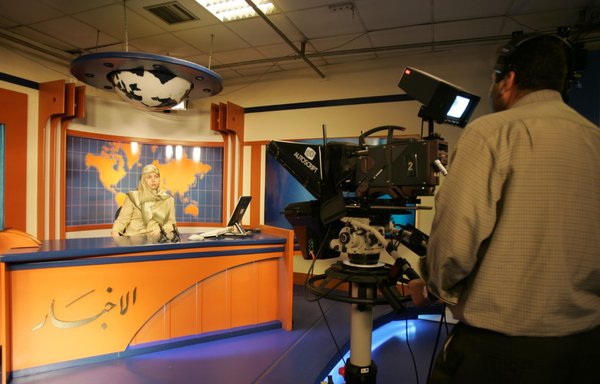 Most of these stations are in the Middle East, according to a March 2021 report by the Washington Institute for Near East Policy.
Lebanese activists and journalists claim Hizbullah is breaking Lebanese law by creating these media platforms, and violating the country's sovereignty by broadcasting programmes and disinformation campaigns that attack its allies.
Sawsan Mhanna, political writer at Independent Arabia, told Al-Mashareq that Hizbullah's strongholds in Beirut's southern suburb and the Jnah area have become a sphere of Iranian influence.
"The largest Iranian Arabic-language television station, al-Alam TV, is based there, as are Al-Manar TV channel, Hizbullah's mouthpiece, and Al-Mayadeen TV station, which receives the most support from Iran," she said.
Mhanna said there are many other television and radio stations that serve as Iranian mouthpieces in Lebanon, Iraq, Houthi-controlled areas of Yemen, Saudi Arabia's Eastern province and Bahrain.
Channels affiliated with Iran
The Iran-aligned stations in Lebanon are protected by Hizbullah and receive Iranian funding, Mhanna said, with offices located on the lower floors of buildings that cannot be accessed without passing through security checkpoints.
All journalists who seek to record an interview, report a story or take photographs in the areas under Hizbullah's influence must first obtain special permission from the party, she said.
In 2017, Tehran opened Al-Alam Syria channel as an extension of the Iranian Al-Alam TV channel, Mhanna said.
In February 2021, Iranian Union for the Production and Dissemination of Content in Cyberspace CEO Saeed Mashhadi announced the "opening of an Iranian technology office in Syria", she said.
Its stated purpose was to enable the broadcast of Iranian religious content.
Mhanna said Hizbullah "oversees all the activities of IRTVU in Lebanon, and directly manages the media outlets established by the union in Beirut's southern suburb".
These include the Union Centre for Media Training, the U-News press agency, and the Union Centre for Research and Development, known as U-Feed.
The party also has developed non-Lebanese media, such as the Houthi-affiliated al-Masirah TV channel, she said.
In October 2020, the US Treasury designated IRTVU as a Specially Designated National for being owned or controlled by the Islamic Revolutionary Guard Corps Quds Force (IRGC-QF).
Components of the government of Iran, including IRTVU and other entities like it that were disguised as news organisations or media outlets, targeted the United States with disinformation campaigns and malign influence operations, said the Treasury.
Hostile attitudes and campaigns
Iran's political, security and media strategy "is based on the use of tools to implement its policy and achieve its goals", Lebanese Centre for Research and Consulting director Hassan Qutb said.
The situation in Lebanon creates an ideal platform for the furtherance of Iran's goals, he said, pointing to Hizbullah's hegemony over all "details and levers" of the Lebanese state.
Through its dominance in Lebanon, Hizbullah has used and exploited Lebanon and Lebanese institutions -- including the country's traditionally open media landscape -- to serve Iran and protect its regime, he said.
Through its control of a number of key official and government posts, it has been able to host satellite TV stations without official licence, Qutb said.
"Lebanon has become a platform for the issuance of statements, receiving opposition figures, declaring positions, writing articles and holding seminars and dialogue sessions," he said.
These "are characterised by hostile stances, and systematic and programmed campaigns against Arab and international countries, especially the United States, because they do not conform to [Hizbullah's] policies and Iran's interests", he added.
Incitement from southern suburb
Political analyst Elias al-Zoghbi said "it is not possible to separate the media platforms established by Hizbullah from the military battlefields in which it wages its wars" under a mandate from Iran's religious authority.
"Anyone who monitors and follows Hizbullah's media platforms in Lebanon and throughout the open arenas in Syria, Iraq, Yemen and the Gulf would see that they are war platforms more than they are media platforms," he said.
The party uses them for warmongering and for sectarian incitement, he added, "favouring Iranian nationalism over Arab nationalism and pan-Arabism".
"Hizbullah has turned its main stronghold, the southern suburb, into a platform for holding political conferences for Saudi, Bahraini and Yemeni opposition figures on a very clear sectarian backdrop," al-Zoghbi added.
But it has no right to do this, he said, as this violates Lebanese sovereignty.