Returning Syrian refugees have faced alleged torture, arbitrary arrests and extrajudicial killings, Human Rights Watch (HRW) said in a report released Wednesday (October 20).
The report, which focuses on Syrian refugee returns from neighbouring Lebanon and Jordan, documents "grave abuse" by Syrian regime forces of 65 returnees and their family members between 2017 and 2021.
It comes as Syrians continue to flee their homeland, sometimes at tremendous risk, with the bodies of two migrants discovered at the Austria-Hungary border on Tuesday when Austrian troops searched a minibus carrying Syrian migrants.
According to the HRW report, 21 of the 65 returnees had faced arrests and arbitrary detention and 13 said they were tortured.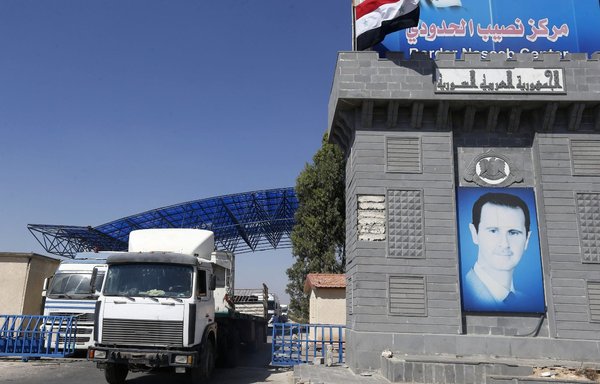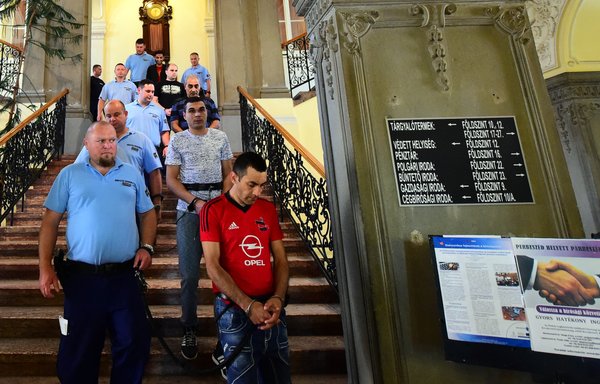 Five cases of extrajudicial killings were recorded, and there were accounts of 17 enforced disappearances, three kidnappings and one case of alleged sexual violence.
"The harrowing accounts of torture, enforced disappearance and abuse that refugees who went back to Syria endured should make it patently clear that Syria is not safe for returns," said HRW researcher Nadia Hardman.
Not safe to return
More than 6.6 million Syrians have been forced to flee their country since 2011 and another 6.7 million people remain internally displaced, according to the United Nations High Commissioner for Refugees (UNHCR).
The vast majority – approximately 5.5 million refugees – have found refuge in neighbouring countries, primarily in Turkey, Lebanon, Jordan, Iraq and Egypt.
Refugees in Lebanon and Jordan in particular have faced mounting direct and indirect pressure to return to Syria, HRW said.
"No country should be forcing refugees to return to Syria, so long as the Syrian government commits widespread human rights abuses," Hardman said.
"A decade on, returning refugees are still at risk of persecution from the same government they fled."
In Denmark, where some 35,500 Syrians reside, a petition demanding that the country stop its policy of revoking residency of some Syrian refugees on Tuesday got the required number of signatures to be submitted to parliament.
As of Tuesday, the petition had been signed by more than 53,000 people. It needed 50,000 signatures for parliament to consider it.
Under Danish immigration law, temporary residence permits are issued without an end date in cases of a "particularly serious situation in the country of origin characterised by arbitrary violence and attacks against civilians".
But they can be revoked once conditions are deemed to have improved.
Syria in tatters
In addition to personal risks Syrian returnees may face, the country's economy and infrastructure are in tatters after more than a decade of war.
In a report released Tuesday, Dutch peace-building organisation PAX reported extensive conflict damage to the Syrian coast.
Leaks from moored tankers, underwater pipelines and wastewater systems are turning the Syrian coast into a major environmental hotspot, it said, based on an analysis of public and commercial satellite imagery off the port of Baniyas.
The report listed "direct attacks on and degradation of energy infrastructure, lack of maintenance, and failing environmental governance" as the main sources of pollution from conflict zones.
The remote sensing by PAX picked up an increase in oil spills between 2019 and 2021, culminating with a large spill in August this year.
The beaches, barrier reefs and dunes of Latakia were significantly affected by a spillage from a thermal plant storage tanker, it said.
Wim Zwijnenburg, co-author of the report, warned the risk of a repeat scenario, or worse, was high, with the Syrian regime allocating "no resources" to repairing and restoring outdated and crumbling energy and water infrastructure.
Migrants' bodies found
Syrians continue to flee the brutality of the Bashar al-Assad regime and the many challenges they face in their homeland, sometimes relying on people traffickers to do so -- a move that can have devastating consequences.
Austrian troops on Tuesday discovered the bodies of two migrants when they stopped and searched a minibus at the border with Hungary, with the vehicle's driver fleeing the scene, police said.
The suspect vehicle had crossed over from Hungary and the soldiers found around 30 migrants crammed together inside, two of whom were dead.
All the survivors were men, most of them from Syria, the Austrian APA news agency reported.
The incident recalled a dire event in August 2015 when 71 migrants from Syria, Iraq and Afghanistan suffocated in the back of an air-tight van where they had been hidden by people smugglers.
Hungarian courts sentenced the smugglers to life imprisonment.