ADEN -- Hardly a day passes in Yemen without civilian casualties resulting from explosions of land mines laid during the seven-year war by Iran-backed Houthis.
Over 1,400 individuals have been killed by land mines in the past three years alone, while more than 4.5 million Yemenis were disabled in land mine explosions as of March 2020.
In the latest incident last Tuesday (October 12), a Yemeni civilian was injured by a land mine while he was working on his farm in al-Madfoun area of Nehm district, east of Sanaa province, according to the Yemeni Landmine Records observatory.
A day earlier, at least five people were injured when a landmine exploded under a vehicle in the eastern area of Khub wal Shaaf district in al-Jawf province, said the observatory, which documents mines and unexploded ordnance victims in Yemen.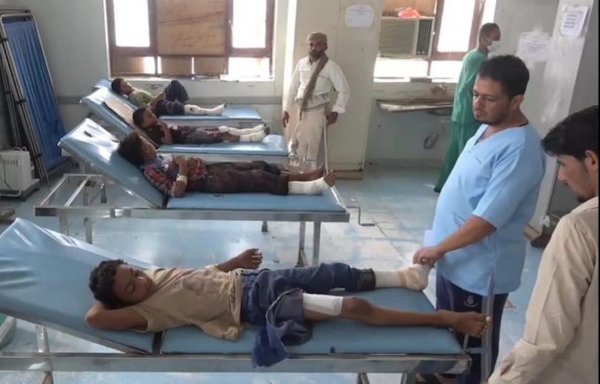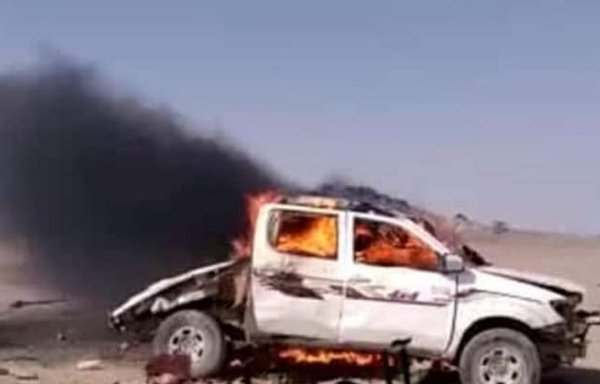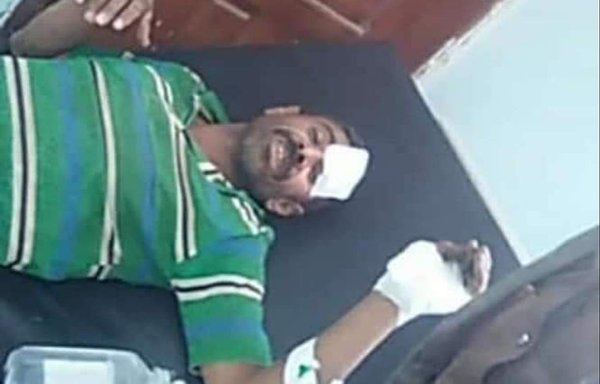 Land mines laid by the Houthis continue to pose a constant, grave danger to civilians, as well as relief workers, the United Nations (UN) Office for the Co-ordination of Humanitarian Affairs (OCHA) in Yemen said in an October 6 statement.
About 1,424 civilians have been killed by land mines and remnants of explosives since 2018, it said.
The statement called for more international aid and resources to support de-mining efforts in Yemen.
Yemenis' nightmare
"The war [in Yemen] may stop, but the stream of civilian casualties will continue to flow for several years," said lawyer and human rights activist Abdul Rahman Berman.
Most land mine victims are civilians, he said, and many among them are women and children.
Land mines are laid haphazardly in sheep grazing areas, where women and children are at heightened risk of encountering them, he added.
Yemeni Deputy Minister of Legal Affairs and Human Rights Nabil Abdul Hafeez, told Al-Mashareq, "Land mines are a nightmare for the Yemeni people as the Houthi militias have laid more than 2 million of them in populated areas."
The Houthis's deliberate violence against civilians aims to "create a state of panic and terror to force residents to leave", he said, noting that mines played a major role in the displacement crisis with over more than million Yemenis displaced since the start of the war.
Abdul Hafeez said de-mining experts have estimated that Yemen "needs eight years to clear the mines, especially as they were laid without maps".
They were laid "with the objective to kill or injure as many people as possible", he said, pointing to the destructive technique of using camouflaged mines that look like toys or rocks, built with Iranian Islamic Revolutionary Guard Corps (IRGC) expertise.
Most heavily mined areas
The Saudi Project for Landmine Clearance (MASAM) in Yemen, the National Army's Military Works Department and the National Committee for De-mining are making meaningful progress in de-mining efforts, Abdul Hafeez said, but more needs to be done.
Since it began work in July 2018, MASAM has removed 280,047 mines laid by the Houthis, it announced on October 10.
Statistics on land mine explosion casualties are compiled by local monitors, Faris al-Humairi, executive director of Yemeni Landmine Records, told Al-Mashareq.
"The actual number of victims is probably higher,", he said, as most land mine victims fall in remote, rural areas and are buried by their families without any documentation.
He said the largest number of improvised explosive device (IED) victims, especially among civilians, are casualties of Houthi "camouflaged booby traps", which IRGC experts taught the militia to assemble.
The most heavily mined areas in Yemen, according to al-Humairi, are the coastal and western districts of Taiz province (including al-Mukha, Dhubab, al-Waziyah and Mawza), as well as the southern districts of al-Hodeidah province (including al-Durayhimi, al-Tuhayta, Hays and Khokha).
Midi and Harad districts in Hajjah province and Khub wal Shaaf district in al-Jawf are also among the most mined, he added.
Marib: mines and war escalation
Al-Humairi said the observatory has documented new areas in Marib that are highly contaminated with mines, especially in the southern and northwestern districts of the province.
Marib has also seen an escalation of fighting between the Houthis and the coalition-backed Yemeni forces in recent weeks, resulting in "a devastating impact on civilians", David Gressly, the UN's humanitarian co-ordinator for Yemen, said in a statement last Thursday.
The security situation has been particularly difficult in Marib's Abdiya district, where the UN says the movement of aid and some 35,000 people has been "extremely restricted", including for 17,000 "extremely vulnerable" people who found refuge there from conflict in other areas of Yemen.
The US State Department Saturday issued a statement condemning the Houthi escalation around Marib, which it said demonstrates a flagrant disregard for the safety of civilians.
"The United States urges the Houthis to immediately permit safe passage for civilians, life-saving aid, and the wounded."
"We call on the Houthis to stop their offensive on Marib, and listen to the urgent calls from across Yemen and the international community to bring this conflict to an end and support a UN-led inclusive peace process," Berman said.