Militias affiliated with Iran's Islamic Revolutionary Guard Corps (IRGC) have been carving out tunnels and underground chambers in Syria's eastern desert (Badiya) between Palmyra and al-Sukhna, local activists said.
The militants are using this subterranean network to conceal themselves, evade air strikes and protect rocket and ammunition stockpiles, they said.
Media activist Ammar Saleh said the main purpose of the tunnels is "to ensure freedom of movement in the area without being detected by aerial surveillance".
The tunnel network enables militiamen "to hide underground to protect themselves from occasional air strikes and shelling", he added.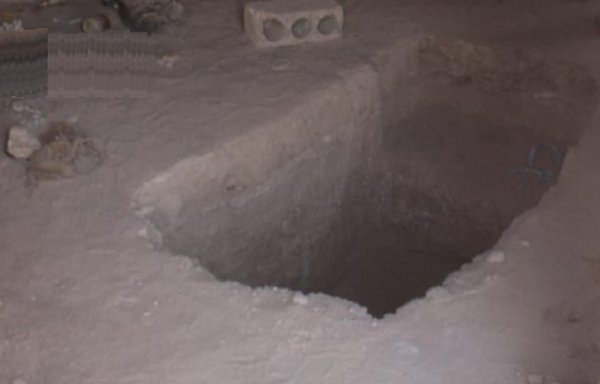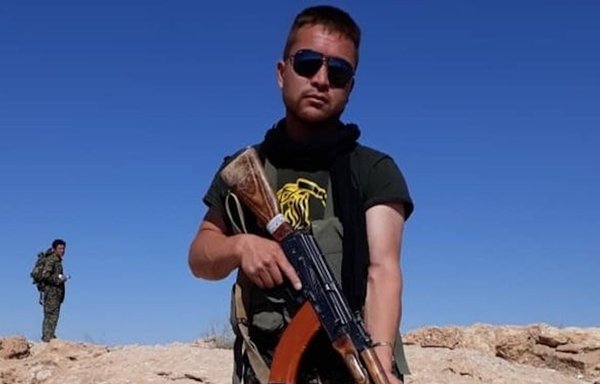 The desert area that stretches from Palmyra to al-Sukhna, around 70km to the east, is "among the most difficult and dangerous in terms of military deployment due to its desert terrain", Saleh said.
Its wide open spaces make "any presence a potential target at any time", he said, a risk that prompted the militias to carve out their underground network.
Militias grapple with setbacks
Iran-aligned militias have faced punishing air strikes in recent months, particularly in the border area with Iraq in Syria's Deir Ezzor province, where they have been attempting to consolidate their presence.
This has forced them to redeploy in remote areas, activists said.
Some have taken shelter at archaeological sites, turning them into military sites and surrounding them with barricades and armoured vehicles, as these sites are protected under international law and may not be targeted with air strikes.
In addition to the tunnel network they have carved out, militants have been using the vaults of historic citadels, such as al-Salihiya and al-Rahba in Deir Ezzor, to conceal and store weapons and missiles.
Meanwhile, militia salaries have been declining as Iran faces an economic crisis at home, and many mercenary fighters are abandoning the Syria battleground.
According to Sheikh Mohammed Azzam al-Sukhni, of the Badiyat Homs political commission, there are growing signs that the militias are falling apart.
"Relations among these armed groups keep getting worse, as their commanders are feuding with each other," he said.
The militias have targeted each other with tit-for-tat assassinations, generally over revenue streams, he said, especially in the eastern desert, al-Sukhna, Palmyra and Muhin.
Repurposing ISIS tunnels
Iran-aligned militias, including Harakat al-Nujaba and the Fatemiyoun Division, which is comprised of Afghan mercenaries, started the eastern desert tunnel excavations more than two years ago, Deir Ezzor activist Jamil al-Abed said.
"Initially, they started by building underground concrete-fortified chambers for hiding from air strikes, then the second phase began, which entails linking many areas through a very complex network of tunnels," he said.
He said the militias had repurposed some of the tunnels left behind by the "Islamic State of Iraq and Syria" (ISIS) before the group's fighters fled the area.
"The militias carried out expansion and upgrade work that included reinforcing the tunnels with metal and cement, increasing their depth to a minimum of three metres and creating a fortified chamber for storing rockets," he said.
The militias use local residents as day labourers, transporting them to the sites at night in enclosed trucks so they cannot see where they are going and prohibiting them from carrying cell phones or any type of electronic device.
They brought in special drilling equipment and hired local construction companies to conduct the work, he said.
"Economic pressure, lack of job opportunities and fear of the militias' reaction if they refuse to work with them compel the workers to work on these tunnels," he added.