Members of the "Islamic State of Iraq and Syria" (ISIS) in eastern Syria have effectively become a ragtag collection of criminals forced to act as bandits just to survive, robbing and terrorising the local populations, and letting debts go unpaid to merchants, local residents and security officials say.
"Many people in Deir Ezzor province are being pressured by ISIS elements to give them food and some basic necessities to stay alive free of charge, sometimes resorting to threats and other times promising to pay later," said Jamal al-Bakkar, 50, a farmer in rural al-Raqa.
"The supplies they manage to obtain they get by means of threats and intimidation -- in what amounts to organised robbery," he said, adding that these robberies target merchants and shepherds in remote areas and truck drivers transporting food and other items.
The threats are serious, he said, as there have been several instances of retaliation against those who refuse to give in to their demands.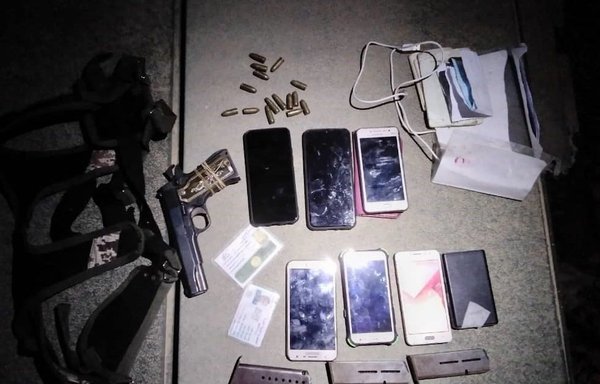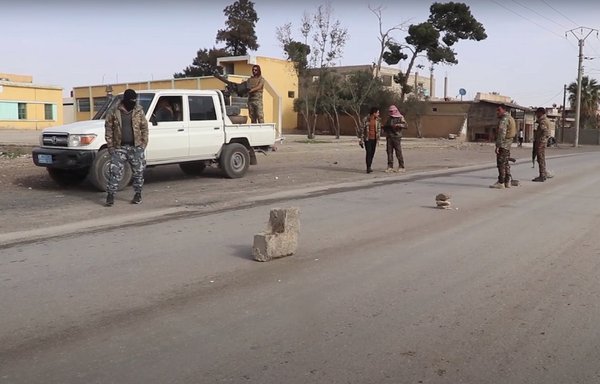 The group's remnants leave leaflets in front of homes and shops at night, "threatening those who refuse to co-operate with them and those who refuse to join the group", al-Bakkar said.
"Members of the group continue to be delusional and totally detached from reality, and are still being manipulated [by the group's emirs] in spite of all the losses the group has suffered and scandals that have exposed the truth about it and the false teachings it promotes", he said.
The territorial defeat of ISIS in the Middle East in March 2019 -- the destruction of the so-called "caliphate" -- was a huge blow to the group, and its members have been scrambling to regroup ever since.
Morally, financially 'bankrupt'
"The people of Deir Ezzor province are now totally convinced that ISIS is bankrupt religiously, politically, militarily and even financially," said Syrian Democratic Forces (SDF) officer Farhad Khoja.
By virtue of his work, Khoja said he met many merchants and shepherds who said ISIS is being shunned by the people of the region.
"Most of the assassinations were carried out by ISIS elements against people who had categorically refused to co-operate with the group or provide any form of support to its elements," he said.
On the contrary, the local population has been tipping off the security forces about any suspected members or possible hideouts of the terror group.
In return, the security forces provide protection to those informants and others who are being threatened by ISIS remnants.
"Some ISIS leaders continue to receive money in a number of ways, either through fraud via social media by misrepresenting their accounts as belonging to widows and needy people, or by extracting cash from merchants and collaborators," Khoja added.
However, this money seems to remain with ISIS's emirs, whether they are in Syria or abroad, he said.
"This is telling about the group and its leaders, whose priority is to raise money for themselves and to manipulate some of the elements who remain in the desert areas with financial promises or the religious lies they promote," Khoja said.
Unpaid debts
"Some merchants in al-Raqa or its rural areas had fallen prey to threats from ISIS elements who purchased items on credit with promises to pay later," said Ramez al-Hussein, a resident of al-Raqa and a volunteer with the Asayesh (Kurdish internal security forces).
"Everyone who fell into this trap acquiesced out of fear of the reactions to come from the group's elements, who are known for their criminality," he said.
"But, over time, these threats have become ineffective and the merchants are refusing to acquiesce after the amounts owed reached very high figures and the merchants became certain that they won't ever get repaid," he said.
"The remaining ISIS elements are living in the Badiya (eastern desert) area in hideouts and underground passes and tunnels in very bad conditions that compel them to gamble and venture out from time to time to obtain what they can to stay alive," al-Hussein said.
"But information provided to security forces and the co-operation of civilians are leading to their arrest one by one," he said. "At the time of their arrest, they bear signs of stress, fatigue, malnutrition and lack of medical attention."