During a recent meeting with leaders of the Islamic Revolutionary Guard Corps (IRGC), Iran's Supreme Leader Ali Khamenei called on them to "expand the resistance" and increase their readiness to fight in multiple arenas.
The October 3rd meeting came amid heightened regional tensions following attacks on Saudi oil facilities that have been widely blamed on Iran, and shows the Islamic Republic taking a defiant and aggressive posture, analysts said.
Iran has sought to expand its interests in the region via the doctrine of Wilayat al-Faqih (guardianship of the jurist), which calls for allegiance to Khamenei.
The IRGC has been enforcing this doctrine at the expense of the peoples of the region, fomenting sectarianism and forming proxy militias to help it achieve its ambitions, Iranian affairs experts told Al-Mashareq.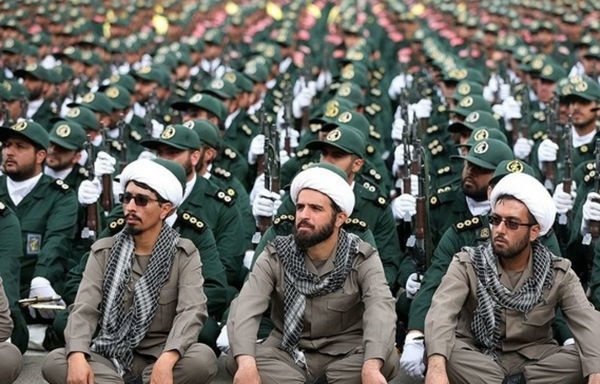 At the October 3rd meeting, with thousands of IRGC commanders in attendance, Khamenei warned against losing sight of a "trans-border vision".
"We should not be satisfied with our area, and by limiting ourselves to four walls we are ignoring trans-border threats," he said.
Ten days later, during an October 13th graduation ceremony at the IRGC's Imam Hussain Academy in Tehran, Khamenei made it clear he was not satisfied with what the IRGC has achieved so far and expects more from it.
The IRGC should have modern "defensive, operational and intelligence equipment as well as knowledge of cyberspace", he said.
This will enable it to be ready for combat "on the ground, in the air, in space, in the sea, at the borders and inside the country", he added.
'Exporting the revolution'
The IRGC's doctrine is largely based on the principle of exporting the Iranian revolution, which it has been attempting to do since 1979, Iranian affairs researcher Fathi al-Sayed told Al-Mashareq.
Khamenei's new calls to the IRGC to expand the resistance front and be ready for combat merely confirm this approach, he said.
But his more overt statements are "a serious development in the course of Iranian policies, which had been trying, as much as possible, to hide behind political ploys to evade accusations", al-Sayed noted.
That said, he added, Iran's agenda has been exposed already through its actions and its support for its proxies in Iraq, Syria, Lebanon and Yemen.
Whenever demands that the IRGC stop its regional intervention get louder, it responds by expanding its operations, "both directly and through its proxies in the region", political researcher Abdul Nabi Bakkar told Al-Mashareq.
In recent years, Iran-backed militias have inflamed tensions in a number of countries in ways that have directly benefited the IRGC, "either to ease the political pressure on it or to expand its presence", he said.
Though the IRGC claims it is fighting terrorism, "the facts have proven over the past years that it is the primary sponsor of terrorism", Bakkar said.
The militias it supports, such as Lebanon's Hizbullah and Iraq's Kataib Hizbullah, and well as militias in Syria and Yemen, have served to "inflame tensions in the region and perpetuate internal sectarian conflicts", he added.
'Blind obedience' to Khamenei
Wilayat al-Faqih "obligates all followers to display blind obedience to the Supreme Leader", military expert Abdel-Karim Ahmed told Al-Mashareq.
This means Khamenei "holds the keys to all major decisions with regard to both the internal and external policies", he said, noting that his decisions are binding, especially for senior IRGC commanders.
These commanders merely work out the details and execute the orders, he said.
Initially, he said, these orders were carried out by a group of first-generation IRGC officers and Lebanon's Hizbullah, but the IRGC has since expanded its influence via its proxies across the region.
The IRGC and its affiliates have sown sectarian discord and chaos across the region, he said, in order to disseminate the Iranian regime's ideology and finance its various enterprises.