The new school year in Lebanon faces major challenges as the coronavirus pandemic, financial crisis and repercussions of the August 4th Beirut port blast imperil students' access to education.
The explosion destroyed the homes and schools of many children, with one in four students at risk of missing out on school, according to the International Rescue Committee (IRC).
Meanwhile, a recent spike in coronavirus (COVID-19) infections has led to postponing the start of the school year from September 28th to October 12th.
Caretaker Education Minister Tarek al-Majzoub said that because 8% of coronavirus tests came back positive, postponing school was necessary to prevent an outbreak of the pandemic in the educational sector.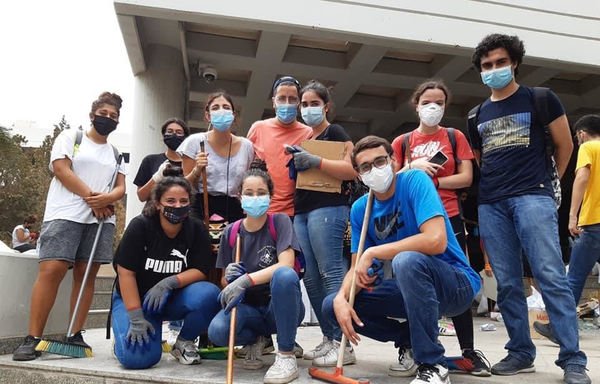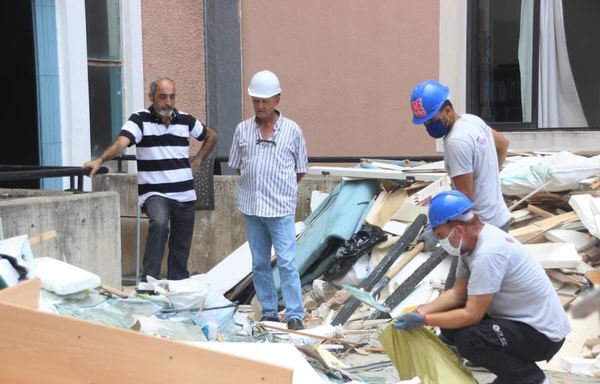 While a large number of students will be pursuing distance learning, many have no access to virtual education platforms, as is the case with the three children of Salim Shamaa, whose home in Ashrafieh was partly demolished by the port explosion.
"We have lost almost everything," he told Al-Mashareq. "There is no way for my children to pursue even distance learning because we do not have access to the tools we need for that as I have been unemployed since early 2020."
159 schools damaged by explosion
According to UNICEF, 70,000 students were affected by the damage sustained by 159 schools as a result of the port explosion, as were 7,600 teachers and 20 technical and vocational education institutes.
Father Boutros Azar, Secretary General of the General Secretariat of Catholic Schools in Lebanon described the school year situation as "catastrophic".
The schools face the challenge of not being able to pay teachers' salaries in light of the inability of many parents to pay tuition due to the crushing financial and health crises, he said, noting that tuition remains the same as last year's.
The Minister of Education postponed the opening to October 12th, "and we do not know if we will be able to start the school year even then", he told Al-Mashareq.
"We have taken precautions against the pandemic by putting in place preventive measures to protect teachers, students and parents in accordance with the protocol established by the Ministry of Health and the World Health Organisation (WHO)," Azar said.
Additionally, administrative staff and teachers have been trained to work with students while observing social distancing, he said.
"We have trained teachers on the fundamentals of distance learning and parents on how to follow up with their children [at home]," he said.
But many obstacles arise with distance learning, he said, including lack of electricity, poor internet connection, and the inability of parents to purchase computers and tablets.
Parents are also unable to oversee their children's education from home because they are forced to work, he added.
Supporting distance learning
UNICEF has been working with the Ministry of Education to finalise a plan to support distance learning with a focus on setting up internet access within the schools and furnishing classrooms with IT and communications equipment to enable teachers to conduct distance learning, UNICEF education specialist Ghinwa Itani said.
The plan also will provide students with IT and communications equipment based on a priority plan that will be implemented over several months, she told Al-Mashareq.
Ibrahim Haydar, editor of the education page at Annahar newspaper, said the Ministry of Education faces the challenge of deciding between distance learning and a hybrid education model if the health situation improves.
"There are problems with both options, and this forced the ministry to postpone the start of the school year," he told Al-Mashareq.
The distance learning experiment in Lebanon "did not succeed" last school year, he said, noting that the schools tried to finish teaching the curriculum in the spring when the coronavirus first hit, but were unsuccessful.
Syrian students among most vulnerable
Meanwhile, Syrian refugee students in Lebanon are still waiting for the Ministry of Education to set a date for them to register in public schools, at a time when refugee families are facing ever growing poverty.
"I am not sure if my six children can go to school due to the coronavirus, the school conditions and our inability to buy school supplies unless we receive help," Zuhour al-Abdullah, a Syrian refugee displaced to Mazraat Yachouh, told Al-Mashareq.
Syrian students "are among the most vulnerable in Lebanon, and have been severely affected by the economic and health crises", UNICEF's Itani said.
"The number of Syrian children enrolled in public schools is expected to increase by 5 to 10% from the last school year, when the number stood at about 202,000 children," she said.
UNICEF is providing support to the Ministry of Education to ensure they have access to formal and non-formal education, she said.
"We are co-ordinating efforts with stakeholders in the education sector, other UN agencies, and partner non-governmental organisations (NGOs) and donors to help Syrian children go to school," she said.
"They will gradually start [going back to school] starting with the higher grades followed by primary grades and pre-school," said Itani.
The students will be divided into two groups to ensure social distancing, and will take turn attending school in person every two weeks while doing virtual learning in the alternate week, she said.
Precaution measures in place include the use of thermometers, face masks and face shields provided by UNICEF to all public school children, teachers and administrators, as well as sanitary items needed for continuous disinfection of schools and which are provided by partner organisations.