Iran's expansionist military and economic policies are increasingly isolating the country on the international stage and exacerbating the problems of the Iranian people, analysts say.
The Islamic Revolutionary Guard Corps (IRGC) bears the most responsibility for Iran's dire circumstances, they say. While enriching itself, the IRGC continues to strengthen its grip on the economy and stifle business opportunities for the private sector.
As a result of the IRGC's actions and the subsequent international sanctions against the country, Iran's economy has effectively ground to a halt.
Iran's oil production has fallen by 33% so far this year, compared with 2019, and its exports have fallen by 64%.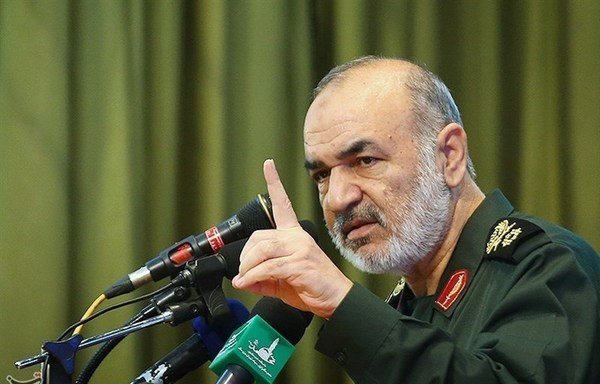 According to the Organisation of the Petroleum Exporting Countries (OPEC), Iran's overall oil exports have decreased by 70% compared with 2017, when the US began its "maximum pressure" campaign.
The national currency, the rial, is in a free-fall, declining more than 500% against the US dollar since 2015, with a 320% decline since 2018 alone.
At the same time, the IRGC's expansionist policies in the region and its support of proxy militias have increasingly isolated Iran and killed any potential foreign investment opportunities.
IRGC proxies draining Iran's wealth
One example of this is the IRGC's support of Kataib Hizbullah, a proxy militia operating in Iraq that was founded by former Popular Mobilisation Forces (PMF) deputy head Abu Mahdi al-Muhandis.
Al-Muhandis was killed January 3rd in a US airstrike in Baghdad, alongside former IRGC Quds Force commander Maj. Gen. Qassem Soleimani.
"The IRGC's aggressive foreign policy and intervention in Arab countries through its proxies prevent the normalisation of ties between Iran and Gulf Co-operation Council (GCC) member states," Amir Toumaj, a US-based research analyst who focuses on Iran, told Diyaruna.
Rather than splintering ties between the US and Iraq, with every Kataib Hizbullah rocket attack, US diplomats become increasingly close with their Iraqi and GCC counterparts.
"The IRGC says its proxies are meant to defend Iran against possible US aggression," said a retired analyst for the Iranian navy who asked to remain anonymous.
"In reality, these proxies only drain Iran's money and serve as a reminder to major EU powers that Washington is taking the right approach when it comes to Tehran," he told Diyaruna. "Why would the EU do business with Iran? It is too risky and too costly due to US sanctions."
IRGC officials openly admit that US sanctions have put Iran under immense economic pressure.
In early August, IRGC Commander-in-Chief Maj. Gen. Hossein Salami said that Iran's "enemy" -- the US -- is "waging an economic war" on Iran.
Amir-Ali Hajizadeh, another senior IRGC commander, said in July that Iran's "major problem is the economy".
What these officials did not say is that the IRGC's actions have brought about these conditions.
So long as the IRGC continues its support of regional proxies, Iran will find itself increasingly isolated and its economy increasingly weakened by the success of the US government's maximum pressure campaign.
The campaign aims to eliminate the threat of Iran's ballistic missile programme, stop its terrorist activities worldwide and block its menacing activity across the region via its proxy arms.
In Iran 'if you do not work for IRGC, you do not work'
In the absence of foreign investment, the IRGC has used the sanctions as a tool to strengthen its grip on Iran's economy and stamp out competition.
IRGC leaders say its economic activities -- as well as its military activities -- are meant to safeguard Iran against foreign aggression. But the reality is that the IRGC gets richer by dominating Iran's economy.
By one estimate, released by the IRGC's Khatam al-Anbiya Construction Headquarters in June 2020, the Revolutionary Guard is involved in, owns or operates nearly 80% of all "economic projects" in Iran, including those in transportation, water, construction, oil and gas.
Yadollah Mohammadi, co-founder of a once-successful civil engineering firm in Tehran that operated for more than 15 years, told Diyaruna: "You cannot really do business in Iran anymore. It is impossible."
"They used to leave a tiny sliver for us, but now the IRGC and its contractors dominate the entire civil engineering industry," he said. "I had no choice but to shut down my firm."
Mohammadi asked that his company's name be withheld, fearing reprisal by the IRGC.
Maryam Khorasani, an architect in Mashhad, Iran, had a similar experience.
"I used to work for an IRGC-owned company," she told Diyaruna. "After a while, I decided I did not want anything to do with them, and I tried to start my own firm."
"They underbid me so much that I had to get out of the business altogether," she said. "If you do not work for them, you do not work."