The recent arrest of an "Islamic State of Iraq and Syria" (ISIS) operative shows that Lebanon's security forces are on full alert to thwart any terrorist threat, despite the military's preoccupation in the aftermath of the Beirut port explosion, security experts say.
Lebanon's Internal Security Forces Directorate (ISF) announced on August 26th that its intelligence division arrested a Syrian member of ISIS.
The ISIS element provided noteworthy information about plans to target army and security personnel with an "inghimasi" [suicide] operation in the Gemmayzeh area shortly after the Beirut port explosion, the statement said.
As a result of close monitoring, the division was able to identify the suspect, referred to as H.A., who was born in 2000.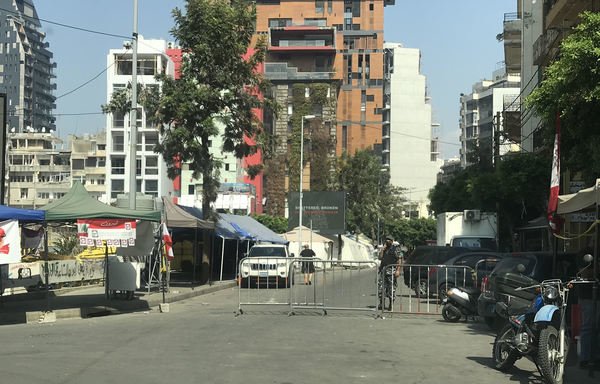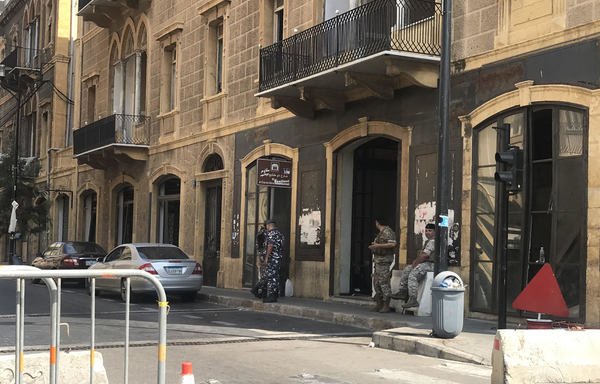 The intelligence division's special forces unit arrested H.A. on August 18th, the ISF said, adding that he confessed to entering Lebanon covertly and interacting with ISIS supporters on social media.
He confessed that he "wanted to return to Syria to join ISIS groups there, but when that failed because he lacked identity documents, he decided instead to remain in Lebanon and carry out terrorist attacks there", the ISF said.
The suspect "communicated with a person in Mosul and another in Syria and obtained from them Sharia fatwas to carry out an inghimasi attack against Lebanese army and ISF personnel in the Gemmayzeh area specifically, since he moved to the area one day after the explosion occurred and got paid work to remove rubble and shattered glass".
Security forces pledge to combat terrorism
"The army's preoccupation with the Beirut port blast does not distract us from performing our basic tasks: primarily tracking terrorist activity and locations, which is co-ordinated with intelligence forces," a military source at the Lebanese Army Command who requested anonymity told Al-Mashareq.
The ISF's recent arrest of an ISIS member confirms the forces' readiness to maintain security in Lebanon, "even amid complicated circumstances", said Lebanese security expert retired Brig. Gen. Naji Malaeb.
Intelligence, information and investigative units operate in a co-ordinated fashion to eradicate local and cross-border terrorism, he told Al-Mashareq.
The site of the Beirut explosion and its surrounding areas are still under heightened security measures to prevent potential security breaches or terrorist attacks, Malaeb said.
"There is no doubt that Lebanon is, after the Beirut explosion, [...] a fertile ground for the return of ISIS," he said. However, Lebanese security services possess "state of the art communication techniques, including means for detecting terrorist sleeper cells".
The ISIS element was detained due to the declared state of emergency and tight security surveillance in the area, journalist and political analyst George Chaheen told Al-Mashareq.
His cell phone revealed that he had exchanged WhatsApp messages with individuals in Mosul (Iraq) and Idlib (Syria), he said.
The element had communicated with individuals whom he claimed he did not know, seeking a fatwa for his planned attack. He also confessed that "one of his helpers entered a Palestinian refugee camp to find a hand grenade and explosives", Chaheen said.
The return of terrorist activity was discussed at the Supreme Defence Council's August 25th meeting. The issue was raised as part of the agenda focused on the criminal activity in Kaftoun that claimed three young people's lives, he said.
The participants of the meeting reached "an understanding... to strengthen the co-operation between all security agencies to tighten security measures in all terrorism-infected areas", Chaheen said.
Three men were killed in a shooting in the village of Kaftoun in northern Lebanon August 21st. The gunfire came from a car which the men had stopped as it passed through the village, the National News Agency said.
The vehicle was later found abandoned, containing a gun with a silencer, a small explosive device and electrical wire.