Iranian media in mid-June published an interview with Amir Asadollahi, a Mahan Air pilot, who recounted his experience having the slain IRGC commander Qassem Soleimani aboard his flight seven years ago.
The interview drew renewed attention to the Islamic Revolutionary Guard Corps' (IRGC) destabilising actions in the region, led by Soleimani, then-commander of the IRGC Quds Force, who was killed in a US drone strike at Baghdad International Airport in January.
Soleimani was succeeded by Brig. Gen. Esmail Qaani who, analysts say, is likely to steer a similar course as his predecessor.
Illegal cargo, disguise and bribery
Asadollahi said he was flying an airliner to Damascus in June 2013 carrying seven tonnes of what he described as "prohibited cargo". Soleimani was among the 200 passengers on the plane.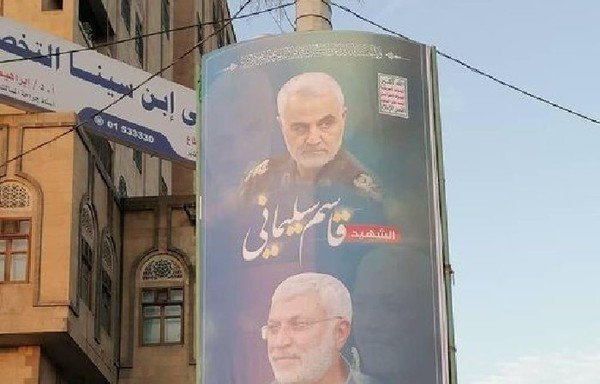 Following the publication of Asadollahi's interview, Mahan Air denied having carried or transferred illegal cargo at any point in time.
Economist Behzad Gonabadi told Al-Mashareq the IRGC and its foreign branch, known as the Quds Force, have sacrificed the interests of Iranians and victimised thousands of innocent civilians in the region to implement their expansionist plans.
Referring to Asadollahi's interview, Gonabadi said, "This seven-tonne banned cargo could not have been anything other than ammunition and weapons."
According to Asadollahi, the aircraft was forced to land at Baghdad Airport because "American forces at the airport's control tower suspected Soleimani's presence on the flight".
The Mahan Air pilot said Soleimani then disguised himself as a flight engineer and managed to hide from Iraqi security forces, who accepted Asadollahi's bribe in exchange for not searching the plane's cargo, allowing him to fly out of Baghdad.
Regional interference
Gonabadi said Asadollahi's remarks are significant in that they reveal the IRGC has used airliners such as Mahan Air and their passengers as "human shields" to achieve its goals.
Recently, IRGC Brig. Gen. Nosratullah Hosseinipour acknowledged that Mahan Air was used in the past to transfer Iran-backed militia members to other parts of the region.
In an interview with Al-Mashareq, Tehran-based political activist Siavash Mirzadeh said, "From Syria, Lebanon and Iraq to Yemen and Afghanistan, everywhere is full of armed militant groups that are either created or supported by the IRGC."
"For instance, the members of the Badr Organisation in Iraq were organised and trained by the Quds Force," he said.
The Badr Organisation and its allies have been one of the main causes of political instability in Iraq. During Iraqi protests over the past few months, dozens of people have been killed by Iran-backed militias such as Badr, Mirzadeh said.
Similarly, in Syria, the IRGC has interfered on the side of Bashar al-Assad's regime to help suppress protests calling for better living conditions. This turned peaceful protests into an armed conflict, which in turn opened the door for extremist groups.
"The crimes committed by the IRGC in Syria have been attributed to the Iranian people and will not be forgotten in the history of relations between the two nations," said Gonabadi.
IRGC's use of passengers as 'human shields'
Lebanon's Hizbullah also is "an IRGC puppet", Mirzadeh said, adding that it has been destabilising Lebanon and terrorising protestors.
"The same can be said about the IRGC and its allies' actions in Yemen throughout years of civil war, during which the IRGC has been providing weapons and training to the Houthis (Ansarallah)," he said.
The Iranian regime has established a network of front companies to funnel money to the Houthis, which has enabled them to keep Yemen in a state of war, al-Hodeidah province governor al-Hassan Taher told Al-Mashareq in December.
These include currency exchange, money transfer and maritime transport companies, as well as "humanitarian aid" operations that are merely covert ventures that provide financing to the Houthis, he said.
According to Mirzadeh, the Quds Force's behaviour in the region demonstrates that civilian lives are of no value to the IRGC.
"Iran has transformed Yemen's Ansarallah from a small and insignificant group to the largest paramilitary group in Yemen," he said. "One of the group's military strategies has been to hide among civilians, who are sacrificed as a result."
Asadollahi's remarks about his Tehran-Damascus flight carrying Soleimani tend to prove that "the human shield strategy" is indeed implemented by the IRGC and its allies, whose victims are mainly the region's civilians, he said.