The Egyptian government's expansion of development projects in Sinai is making progress, in conjunction with efforts to improve security and combat extremist groups, local officials and analysts said.
Efforts to improve life in Sinai are based on a dual strategy: to combat violent extremist groups, including the "Islamic State of Iraq and Syria" (ISIS), and to promote development, construction and investment, thereby creating jobs.
"The development of Sinai is an important means to combat terrorism, in conjunction with the security operations that have achieved tangible success," said Helwan University economics professor Saber Shaker.
To this end, the government has focused on linking Sinai to the mainland by building roads and tunnels linking North Sinai with Port Said, Suez and Ismailia provinces, some of which opened in 2018 and 2019, he told Al-Mashareq.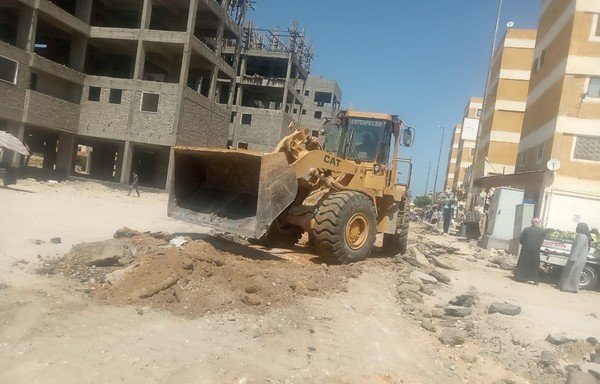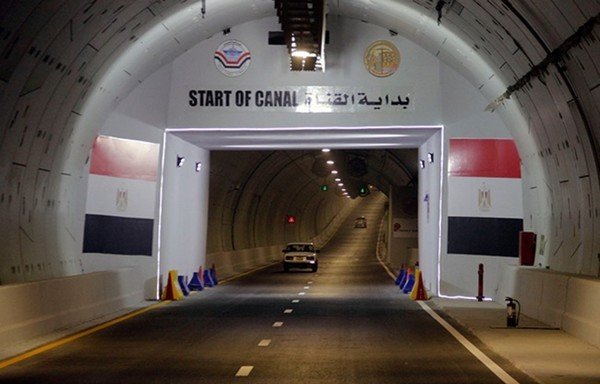 In 2019, it opened undersea tunnels, including Tahya Misr Tunnels in north Ismailia and July 3rd Tunnel in south Port Said, to facilitate transportation and trade between North Sinai and other provinces, Shaker said.
For decades, he said, North Sinai was linked to the Nile Delta provinces by just one tunnel, Martyr Ahmed Hamdi, which made trade and investment difficult.
"The Egyptian government is currently working to install the infrastructure necessary for investment by launching projects with the private sector to encourage it to invest in Sinai," Shaker said.
Focus on development
"All state agencies are now intensifying their efforts to implement the comprehensive development of North Sinai along major axes," the Ministry of Local Development announced at the end of April.
This includes improving and upgrading infrastructure and linking North Sinai to the Nile Delta, "thus making it a natural extension of the Nile Valley", and attracting investment and creating jobs, the ministry said.
A large number of national projects are being implemented in Sinai, Minister of Local Development Mahmoud Shaarawi said in an April 24th statement.
He pointed to a total investment of 7 billion pounds ($432 million) in North Sinai and 18 billion pounds ($1.1 billion) in South Sinai.
North Sinai projects include 11 integrated residential agricultural development clusters, the new city of Rafah, al-Masaeed housing project in al-Arish, a desalination plant in al-Arish and an industrial complex in Jafafa, he said.
South Sinai projects include the establishment of an Investor Service Centre with the aim of providing, developing and facilitating investor-related services to encourage investment in Sinai, he said.
They also include seven integrated residential agricultural development clusters that will establish infrastructure for 600 plots of land in al-Rusiyat, he said.
The value of the projects of the Investment Plan for South Sinai for fiscal year 2019-2020 amounted to about 288 million pounds ($17 million), he said.
This includes funds for the pavement of roads that link communities to main roads, and for the maintenance and improvement of the network of roads between various cities and communities, Shaarawi said.
South Sinai projects include paving the airport serving Saint Catherine's, and about 31 internal roads, he said, while other projects include security and firefighting infrastructure.
Development key to security
The government spent 600 billion pounds ($37 billion) on projects that include a network of roads, water and desalination plants, sewage systems and tunnels to connect Sinai with the mainland, President Abdel Fattah al-Sisi said April 22nd.
"Sinai possesses many elements that attract investment and has always been in need of infrastructure projects to help benefit from and invest in its natural wealth," said Egyptian MP Mohammed Abdullah Zainuddin.
"This region with its unique geographical location has many areas for potential investment, such as agriculture, mining and fisheries," he told Al-Mashareq.
But the lack of infrastructure has for decades delayed investment, he said.
"The intensive efforts the government made over the past years to develop Sinai eliminated the causes for concern on the part of investors, such as the availability of adequate roads and infrastructure needed to expedite transportation and commercial activity," he said.
"The security efforts succeeded in providing a stable security situation, conducive to the implementation of various infrastructure projects," he added, noting that "development is the most powerful weapon against terrorism".