The Iranian regime's domestic and foreign policies have made the Islamic Republic one of the most isolated and discredited countries in the world, economic analysts told Al-Mashareq.
Signs of Iran's political and economic isolation are becoming more apparent every day, and have even raised concern among some Iranian officials.
Iran's former ambassador to Azerbaijan Afshar Soleimani voiced these concerns after Iranian Foreign Minister Mohammad Javad Zarif skipped the World Economic Forum in Davos, Switzerland, in late January.
Zarif had been scheduled to attend the gathering after receiving a personal invitation, but the plans were changed, Foreign Ministry spokesman Abbas Musavi told a news conference in Tehran on January 20th.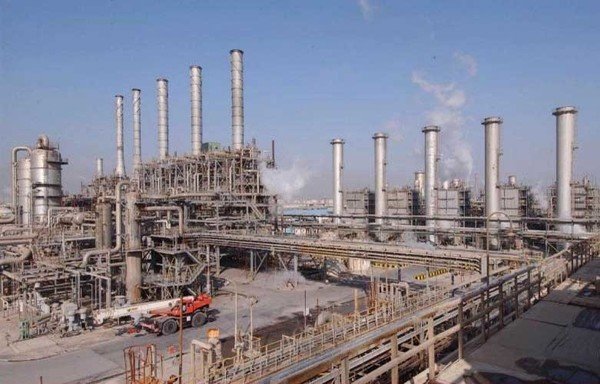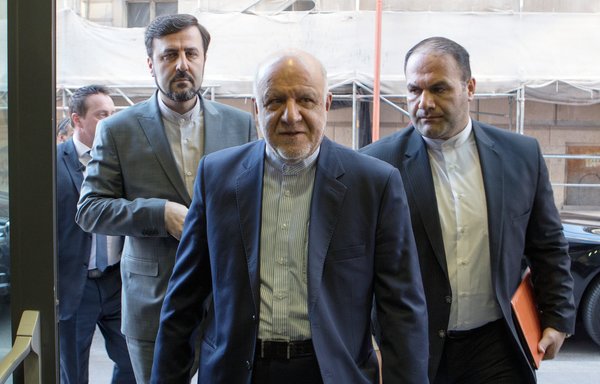 Tensions peaked between Iran and the US ahead of the Davos meeting after a US drone strike killed Islamic Revolutionary Guard Corps (IRGC) commander Qassem Soleimani in Baghdad on January 3rd.
Iran fired missiles at US troops stationed in Iraq on January 8th, and just hours later, Iran's military shot down a Ukrainian passenger airliner in what the government later admitted was a "catastrophic mistake".
The regime's attempted cover-up of the incident hurt Tehran's credibility, which was already shot after months of brutal crackdowns against protestors in Iran. And the IRGC's bungling of the coronavirus response has further undermined it.
Comprehensive economic isolation
In mid-February, the Financial Action Task Force (FATF) blacklisted Iran for its lack of progress in passing anti-money laundering and counter-terrorist financing (AML/CFT) legislation.
"Iran claimed it was finally ready to implement basic controls to counter illicit finance, but the regime has failed to live up to its commitments," US Treasury Secretary Steven Mnuchin said February 21st.
In a February 19th Radio Farda editorial, United Against Nuclear Iran policy director Jason M. Brodsky said Iran's Guardian Council and Expediency Council had stymied the government's attempts to avoid the global financial blacklist.
The Expediency Council "must accept responsibility for their own decisions and explain for what reason they opposed [joining FATF] although the government and parliament had approved it", Iranian economist Mahdi Pazouki told Al-Mashareq.
"Such issues will undoubtedly lead Iran to international isolation."
Economic analyst Hossein Rajabi said Iran has become the world's most isolated country after North Korea.
"Unfortunately, Iran's foreign policy has been established on the basis of creating regional instability and tensions," he told Al-Mashareq.
"For this reason, individuals such as Qassem Soleimani and others like him both had and have the most influence on Iran's foreign policy," he said. "It is the same policy that has caused Iran's unprecedented isolation in the world."
Iran finds fickle allies in China, Russia
"Although the creation of tensions is to Iran's detriment, the use of the 'Iran Card' has turned into a long-term plan by America's global rivals, and they are even calling for increased tensions between Iran and the US," Rajabi said.
"Iran's allies, including China and Russia, use the 'Iran Card' only to increase their bargaining power with the US," he said, pointing out that China and Russia have benefitted the most from the sanctions against Iran.
A few years ago, then-chairman of the Iran-China Joint Chamber of Commerce Asadollah Asgaroladi disclosed that per an Iran-China deal, "65% of the oil money that Iran sells to China would be returned to Iran as Chinese goods", Rajabi explained.
"At the same time, billions of dollars of Chinese debt to Iran had been blocked, and even after the lifting of sanctions [under former US President Barack Obama], these funds were not returned to Iran."
"If China behaves as Iran's so-called ally in this way, one must not have any expectation that others will have better behaviour," he said.
Iran's Oil Minister Bijan Namdar Zangeneh "has admitted many times that today's oil exports are very low", Rajabi said.
"He says that many oil projects have been shut down because they have no money, and yet [the Oil Ministry] has not published the amount of oil production and exports because, in his words, 'enemies may hear'," Rajabi said.
"Zangeneh and other Islamic Republic officials, however, do not explain why they have become so ineffective," he said.
"Why have one country's unilateral sanctions united the whole world against Iran? Why have US sanctions against Iran caused complete world solidarity?" Rajabi said. "If Iran's government had the least bit of credibility, would the whole world and even Iran's so-called allies adhere to these sanctions?"
Shut out of Central Asia energy deals
Another indicator of Iran's diminished global standing is Tehran's abandonment of all important energy projects in the region, including Central Asia, Rajabi said.
"Even Iran's regional neighbours are no longer politically and economically close to it," he said.
"Late last autumn, the [Trans-Anatolian Natural Gas Pipeline] oil pipeline was opened, which goes from Azerbaijan and Turkey towards Europe," he noted.
"This project, which began a few years ago, completely left out Iran. While Iran could have been Europe's largest gas exporter, [...] it has never even been proposed as an option."
"Iran also was not able to play a role in the development of Azerbaijani oil fields," Rajabi said. "Azerbaijan's contribution to Iran's isolation was billions of dollars in gas exports and strategic proximity with Europe."
"Another example is Kazakhstan's oil and gas project, which has been designed in co-operation with Turkmenistan and Uzbekistan for exports to China," he said. "It is even said that China's ultimate objective is reduction of its dependence on Iran's oil."
"Dozens of oil projects are being pursued in the region, and Iran has a stake in none of them," he said. "It is for this reason that I believe Iran is the most isolated country in the world after North Korea."