From inside a modest room equipped with two sewing machines, Husan Mohammed Tohme works on an order for silk curtains, hurrying to finish so she can begin designing and sewing upholstery sets.
The mother of three, a Syrian refugee from Homs, told Al-Mashareq she never expected her displacement to the Miniyeh region outside Tripoli would see her launching her own business.
She now earns an income that allows her to support her family, she said, and has so far been able to save the profits for future expansion.
Tohme credited her success to Semeurs D'Avenir, a Lebanese non-governmental organisation which she said guided her "through a training course on how to start a business and run it well".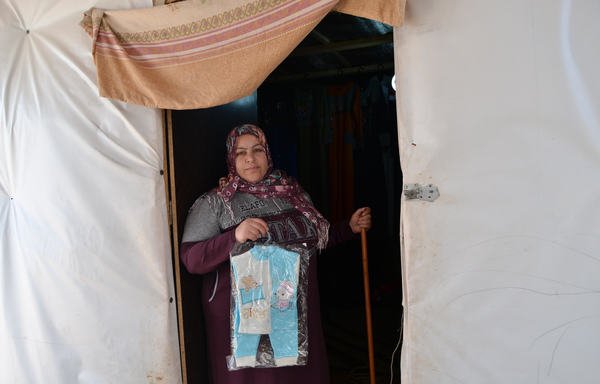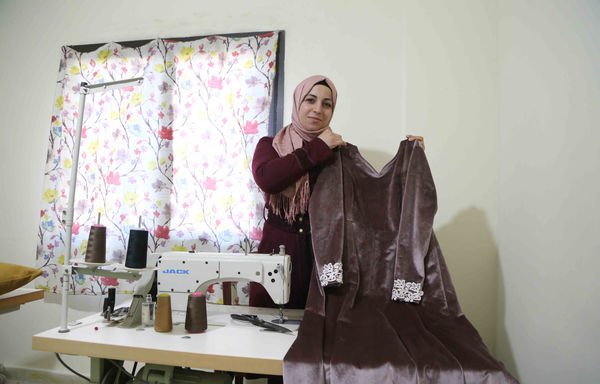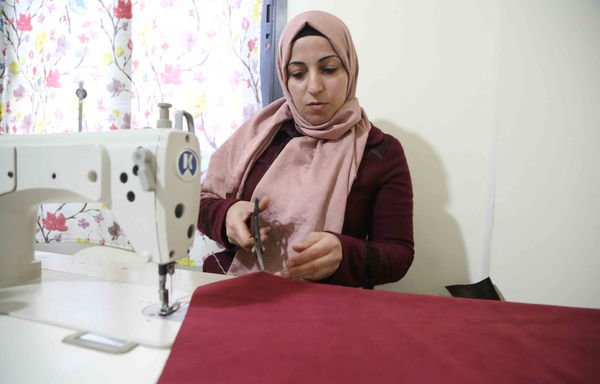 In Lebanon, she said, "I decided to help my husband cover our daily expenses, and I used my modest experience in sewing to find work in carpentry and upholstery shops and furniture showrooms for a monthly salary".
"I gained experience in sewing and learned design and how to deal with customers," she said, adding that she dreamed of having her own business.
One day, she happened to read a notice posted on social media by Semeurs D'Avenir and the European Institute for Co-operation and Development (IECD), announcing a training course on how to start a business.
"I contacted them and enrolled in the course," she said, and within several weeks had learned how to start a small business, handle bookkeeping, interact with customers and merchants, and build a profitable business.
"I completed the course and opened my own sewing shop at home and equipped it with two sewing machines," she said. "I sew curtains and upholstery for orders I receive from merchants, showroom owners and upholsterers."
Tohme, who also visits homes to take measurements for curtains and upholstery, expanded the scope of her business to include sewing linens for bedding and wedding halls, including covers for tables and chairs and curtains.
"What I learned with the organisation's help gave me hope of building a secure future for myself and my family," she said.
Supporting small businesses
Semeurs D'Avenir has been operating throughout Lebanon since 2012 in partnership with IECD, particularly in low-income communities hosting Syrian refugees.
It runs several programmes, small business support project director Hanaa Amin told Al-Mashareq, "including one to support and follow the progress of small enterprises, train new business owners and monitor their progress".
The two organisations "provide basic training in business administration for small enterprises in Tripoli and provide entrepreneurial training to new entrepreneurs with the aim of improving their economic situation", she said.
Through these efforts, they also aim to create job opportunities, she added.
The small enterprise support programme offers basic management skills, such as developing a strategy to start and launch a business, identifying a location, conducting a market study, and handling marketing and accounting.
It aims to support small enterprises "and there are no specific criteria for selecting [trainees] as it is open to all who want to start their own business", Amin said.
Starting a business inside a camp
Amna Bakkar, a refugee from al-Miryata in the Qusayr area of Syria's Homs province, now lives in al-Rihaniyah camp in Lebanon's al-Muhammara.
Thanks to the Semeurs D'Avenir training, Bakkar told Al-Mashareq, she now runs her own business inside the camp and is constantly developing it.
"I have been living with my husband's family in al-Rihaniyah camp for the past nine years under very difficult circumstances," she said, noting that her husband suffers from a chronic health condition.
"I worked very hard to develop my skills and qualifications by enrolling in courses, most recently the course offered by Semeurs D'Avenir," she said.
"I graduated from the course and used 20,000 Lebanese pounds ($13) to open a stall to sell boiled fava beans to children in the camp," she said. "I then added chips and biscuits."
She repurposed the stall to sell "clothing, tarps, blankets" and other practical supplies, and "then opened my own shop inside the camp and added many items, including clothing for children, women and men at low prices".
Bakkar also devotes a section of her shop to hairdressing and makeup, taking care of bridal needs for women in the camp.
The course taught her "how to price and market items, deal with merchants and do bookkeeping", she said. "I have a lot of experience that I hope to put to use in my country when we return."