Syrian refugees in Lebanon are getting a boost and the chance to earn a living from a job skills programme run by Sawa for Development and Aid.
Sawa launched its "Livelihoods" programme several years ago in areas where the organisation has a presence near refugee camps in the Bekaa Valley.
The programme aims to give Syrian refugees marketable skills and experience in bakeries, kitchens, sewing and woodcraft in order to enable them to enter the workforce.
Maryam Noon, a Syrian refugee from eastern Ghouta, is one of the beneficiaries of the programme.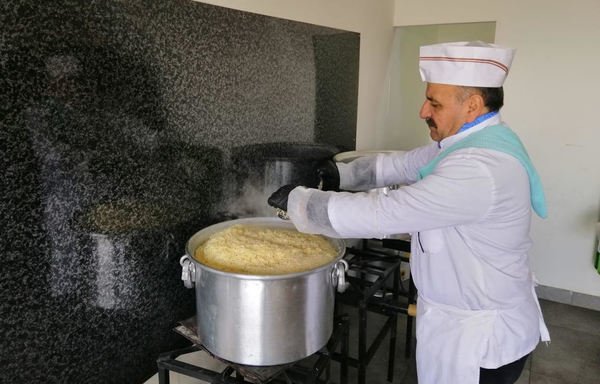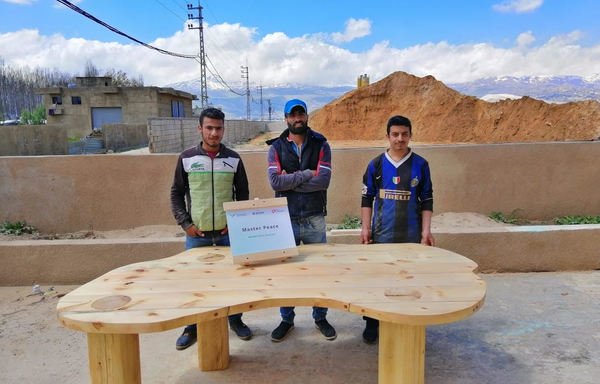 A year ago she took a course on sewing, and since then she has been able to support herself and her family by sewing clothes for Syrian refugee customers from her tent.
"When I learned about the programme I enrolled in the sewing department and honed my skill," Noon told Al-Mashareq.
"It provides me with an income that covers my family's expenses, and it will be my profession when we make a safe return to Syria," she said.
Moral and financial support
Wafa Mohammed, a Syrian refugee from Homs, is also benefiting from the skills she learned from Sawa's Livelihoods programme and its Master Peace clothing and furniture brand.
"I am a mother of six children and my husband is missing," she told Al-Mashareq.
"I became acquainted with Sawa a year ago and enrolled in the Master Peace programme, where I learned the basics of sewing and embroidery and committed to work as part of their team," she said.
"The programme provided me and my family with tremendous moral and financial support, and I hope that it will continue because it is the source of my family's livelihood," Mohammed said.
Sawa intervened four years ago to empower Syrian refugees to earn a living on their own via the Livelihood programme, said Omar Abdullah, who works with the organisation.
The principle of the programme is to provide refugees with skills that will last a lifetime and help future generations, he said.
"The kitchen programme teaches women and youth how to prepare pastries, dishes and sweets," he told Al-Mashareq.
The importance of the kitchen programme lies in that daily meals prepared by the cooks and trainees are distributed to students at Sawa's educational centres, Abdallah said. The kitchen is also working to establish partnerships with schools to provide meals to Syrian refugee students.
The bakery programme trains women and youth who go on to open their own businesses inside the camps, Abdullah said, adding that some graduates earn an average of $30 per day.
The refugees benefitting from the training provided by the kitchen and bakery programmes range in age between 18 and 45, he said, and more than 75 of them have entered the labour market to date.
The Master Peace programme focuses on wool work, sewing and woodcraft, and it spans a period of four months. Some 110 people have taken these courses to date.
Preserving Syrian heritage
Abdullah said the wool, sewing and woodcraft courses "focus on reviving the Syrian heritage, but with modern designs".
Trainees sew traditional clothes that are exquisitely made and adorned with embroidery, while those who take on the woodcraft profession implement designs known as Levantine inlays, he said.
The Livelihood programme's focus on Syrian heritage "enhances the refugees' Syrian identity by providing them with expertise that they can use when they return to Syria or work anywhere else in the world", he said.
Abdul-Hadi Jassem al-Assaf, 26, another Syrian refugee from Homs enrolled in Sawa's carpentry and woodworking training courses.
"I enrolled in the course and finished first among 15 participants," he said.
"After my success in completing the course, I continued to work with the programme and train others on carpentry," he told Al-Mashareq.
Al-Assaf now works at the Master Peace carpentry workshop where he fulfills orders for handmade wood products using equipment provided by the programme.
He said the experience he gained allows him to earn a respectable income. "This will be my profession when I return to my home country," he added.