Islamic Revolutionary Guard Corps Quds Force (IRGC-QF) commander Brig. Gen. Esmail Qaani is seeking to make his presence known among the Iran-backed militias fighting in Syria.
After a period of disorientation following the death of former IRGC-QF Commander Qassem Soleimani on January 3rd, Qaani made a recent trip to the frontlines in Syria in an attempt to restore the militias' lost cohesion, analysts say.
Recent clashes in Aleppo are likely the reason for Qaani's presence in Syria, to supervise and give direction to the military operations of the Iran-backed militias.
Qaani visited the western Aleppo countryside, near the villages of Nubul and Zahraa, the southern countryside near the town of Khan Tuman, and Jabal Azzan south of Aleppo, according to media reports.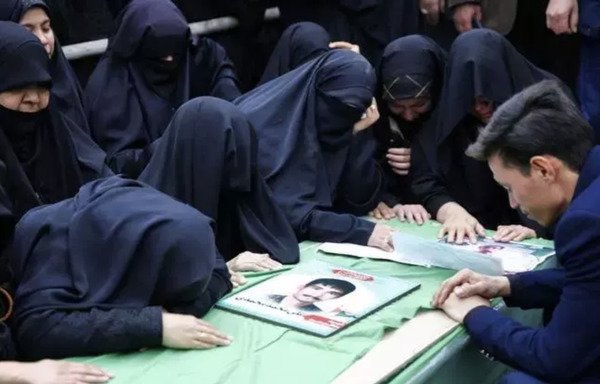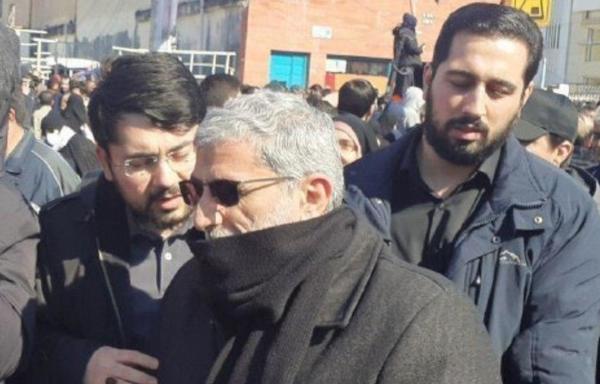 He also reportedly visited the frontlines in Idlib, Hama and Latakia.
A Telegram channel connected to Qaani on March 6th released a picture of him in Syria and claimed that the image had been taken recently.
A day later, The New Arab (Al-Araby Al-Jadeed) website published a report about Qaani's visit to Syria, possibly in early February, along with a picture of Qaani and former Iranian parliamentarian Ali Mohammad Bozorgvari.
On March 4th, Bozorgvari disclosed Qaani's presence in Syria by posting a report on the Aleppo battle and a photograph of the two men embracing in the local Baztab Dena news website.
In the report, he admitted that 21 fighters from the IRGC-backed Fatemiyoun Brigade and Zainabiyoun Brigade were killed in the battle for nearby Idlib.
Two IRGC operatives also were killed in those battles: Asghar Pashai, who was close to Soleimani, and another known as Haj Ibrahim, who was in charge of the Mohammad Rasulallah Division's operations.
This shows that the toll of the most bitter losses in these clashes is still paid by non-Iranian forces affiliated with the Quds Force, notably the Fatemiyoun -- comprised of Afghan fighters, and Zainabiyoun -- comprised of Pakistani fighters.
A shaky start for Qaani
"Qaani's first trip to Syria was to participate in the Aleppo battle and coincided with the death of a big number of Afghan and Pakistani Quds Force members in the Idlib clashes," Tehran-based journalist Hossein Rajabi told Diyaruna.
"Prior to Soleimani's death, Qaani served as a deputy commander of the Quds Force and was primarily active in countries east of Iran, including Afghanistan," he said.
"He had an important role in the establishment and organisation of the Fatemiyoun Brigade and later the Zainabiyoun Brigade," Rajabi added.
"For this reason, it is not odd that on Qaani's first trip to direct a military operation, he made the most use of these forces," Rajabi said.
"Another important point is that the high-profile presence of non-Arab militias in [Syria] strengthens the previous rumours about the discontent of Arab militias allied with the Quds Force," he said.
"A few days after Soleimani's death, news circulated about the discontent of Arab militias allied with Iran over a new Quds Force commander," he explained. "In the Middle East, the authority of such commanders is related more to their individual character and past relationships than their formal position."
"Qaani does not hold such an influence in the Arab region, even though he has tried to reverse that after Soleimani's death," Rajabi said.
"His reliance will still be on the Fatemiyoun and Zainabiyoun Brigades, even though the unexpected massacre of members of these brigades further weakens his position," he added.
"Qaani is still not completely trusted as the leader of the Iran-backed militias," he said.
Sacrificing Afghan, Pakistani fighters
The discontent felt by members of the Fatemiyoun Brigade over their being sent to the frontlines in Syria without much military preparation has already made the news, said Iran-based political activist Amir Reza Taghipourian.
"The militia members have complained that they were dispatched to the frontlines with the least equipment and before completion of basic training and that they have the most casualties," he told Diyaruna.
"Based on a study that was published in 2018, an average of 45 Fatemiyoun fighters are killed every month," he said. "Since many of these individuals have only joined these brigades in return for a small monthly salary and a guarantee of their families' residency in Iran, such losses can cause them low morale."
"I have heard from some Afghans who have connections with these individuals that they are saying with anger and discontent that they have become cannon-fodder," Taghipourian said.
"They believe that they are being abused and their lives have no value to senior commanders."
"They say that usually in fierce clashes, the Quds Force's foreign fighters are sent out at the beginning [of the battle] to allow enough time [for the commanders] to measure the extent of the threat," he said. "Only afterwards, in the second phase, do Iranian forces enter the battlefield."
"For this reason, the number of Fatemiyoun casualties is very high," he said.