Syrian refugee children in Lebanon are getting a leg up and the chance to continue their studies through the efforts of the Janah educational centre.
"As part of its mission, the centre receives any child who needs educational and social assistance, regardless of nationality," centre co-ordinator Rima Abi Nader told Al-Mashareq.
"We are not a school," she said. "We complement the school's work by providing students in public schools in the area with educational and social support."
The centre receives 150 Syrian refugee students attending afternoon sessions at public schools in al-Sabtyyeh in Lebanon's Metn region, ranging in age between 6 and 14 years.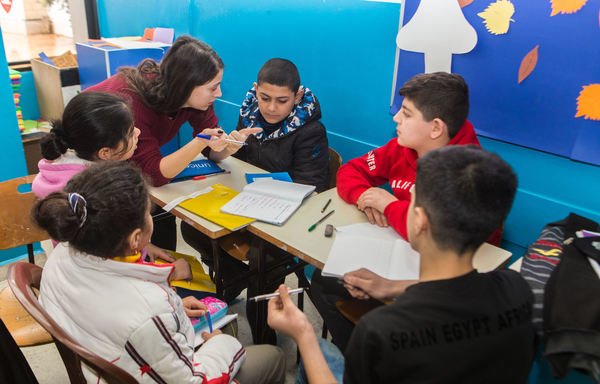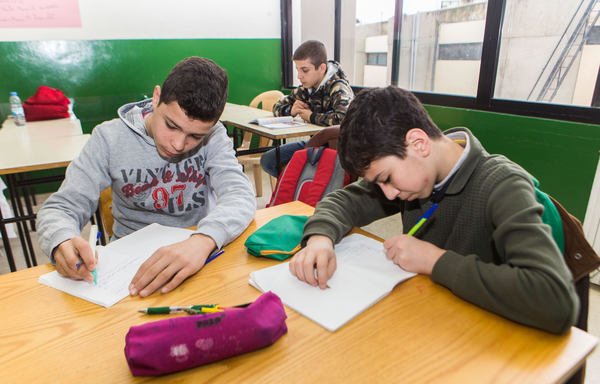 They receive support for three hours in the morning in subjects such as Arabic, French and mathematics from seven specialised teachers.
In the afternoon, the centre also receives a similar number of Lebanese students, who receive the same educational and social services for two hours daily.
There are about 500,000 Syrian child refugees aged between 3 and 18 years in Lebanon, according to the UN High Commissioner for Refugees (UNHCR).
Despite the efforts made by the Lebanese Education Ministry -- which allows Syrian refugees to enroll in state schools free of charge and without any need for a residents' permit -- 40% of these children still do not receive an education, according to the European Institute for Co-operation and Development (IECD), which runs the Janah centre.
Since 2007, the IECD has been providing basic education classes and remediation classes for these children.
Empowering students to succeed
"We place great emphasis on helping students psychologically and socially with the help of a team of specialists in psychology, speech therapy and kinesiotherapy," Abi Nader said.
"Being around the students, we discovered that the reason some of them do not get good grades in school can be traced to psychological, speech and kinesiological problems," she said. "Therefore, we employ a comprehensive approach to help them fulfil their potential and get good grades in school."
"We use a method of teaching in the classroom based on the students' educational level and not their age," she said. "We help them learn the basics and principles of French, Arabic and mathematics to empower them."
"We have indicators to gauge their progress using their school grades, and we keep abreast of improvement by having them take four exams per year," Abi Nader said.
The number of students the centre can receive per year is fixed, but the students rotate, as some of them return to Syria in the middle of the school year while others move to another region, she said, adding that there is a waiting list for new students.
Dispelling the effects of the war
Nadim, a 10-year-old refugee displaced from the town of Maliha in rural Damascus, has been benefitting from the educational programme at the Janah centre since November 2016.
When Nadim arrived in Lebanon, the effects of the war were apparent in his behaviour, which required special care and attention by social workers. He had difficulty with writing, motor skills, self-organisation, attention span and memory.
Today, however, he has achieved remarkable improvement in his motor skills and writing, which enhanced his self-esteem and as a result he is more independent.
"I continue to make progress at the public school thanks to the Janah centre. Without it, I would not know anything," said Nadim, who now lives in Sad al-Bouchrieh in Northern Metn District.
"They helped me learn everything about harassment, the damage [extremist ideology on] the internet causes and how to protect myself, in addition to order and respecting others," he told Al-Mashareq.
"I am more open, and I know how to defend myself when someone bullies me," he said. "The teachers encourage me to study in earnest in order to succeed. I have many talents, but what I love most is drawing, theatre and impersonating others."
"I dream of becoming a soldier to protect all countries destroyed by wars and defend the poor. I yearn to return to Syria, as it is my country."
Wafaa, 11, another Syrian refugee student in Lebanon, said she has been attending the Janah centre for the past six years.
"When I enrolled, I did not understand everything I was being taught at the public school, and I did not know any French," she told Al-Mashareq.
"I found all the help I needed at the centre, where the teachers helped me understand and comprehend what I was being taught," she said. "They taught me the basics of French and I now speak it somewhat fluently."