International and local organisations are working to reduce the high rate of Syrian refugee children who are out of school and working under harsh conditions in Lebanon's Bekaa Valley.
According to a recent study on child labour among Syrian refugees in the Bekaa Valley, 75% of those surveyed at the compulsory school age (6-15 years) are working in agriculture.
These children are deprived of formal education and work under harsh conditions, including long hours, meagre pay, bad treatment or violence.
Half of the working children did not go to school because they had to work as a consequence of dire familial financial circumstances, the study found.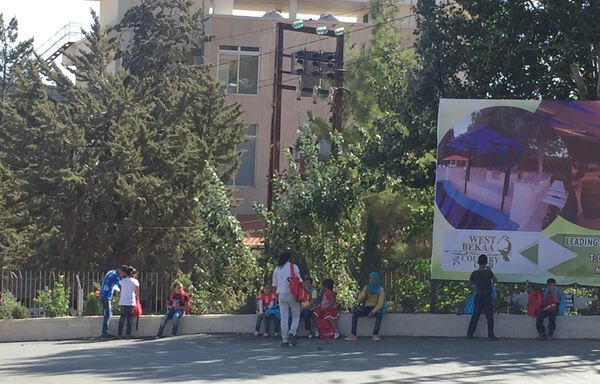 The Faculty of Health Sciences at the American University of Beirut conducted the study in partnership with Lebanon's Ministry of Labour, and with the support of the International Development Research Centre, UNICEF, the Food and Agriculture Organisation and International Labour Organisation.
The results of the study were published June 26th.
Extreme poverty forces children to work
"The study included a random sample of 150 camps in Bekaa, or 1,902 tents, and children aged between 4 and 18 years," said Professor Rima Habib, the study's supervisor. "We found out that 75% of them work in agriculture under harsh conditions."
Syrian refugee children told researchers about working under harsh conditions, physical pain, and their longing for play and education.
"Solutions are difficult, but are not impossible," Habib told Al-Mashareq. "We can adopt a number of interventions, like creating work opportunities for adults, targeting families that face food insecurity through food assistance programmes, organising training courses and awareness-raising campaigns on child safety, and encouraging education opportunities through packages of incentives to families."
Difficult economic conditions "have forced children, especially those of school age, to work", said Jackie Atwi, child protection officer for UNICEF in Lebanon.
"The baseline survey which UNICEF conducted in 2016 showed that 67% of Syrian children work because of lack of job opportunities for their families," she told Al-Mashareq.
"We are working on providing a suitable health and educational environment for them in co-operation with the ministries of social affairs, justice, labour, health and education to implement the National Strategy for Child Protection and provide quality education and a safe environment that keeps them away from labour and school dropout," she said.
Bringing children back to school
"There are plans to bring them back to school in co-operation with the Ministry of Education through major efforts made by several organisations to create suitable conditions at schools, accompanied by awareness-raising campaigns on the importance of education," Atwi said.
UNICEF "seeks to keep children between the ages of 6 and 14 years [enrolled in] formal education to keep them away from labour", Atwi said. "We are working on an integrated educational programme for those who are prone to labour and those who dropped out of school a long time ago."
The programmes include literacy courses that take into consideration the child's needs to return to normal education, she said. There are also courses for older children to rehabilitate them either to return to school or for age-appropriate job opportunities.
"We are also working with families as part of a specific programme so they can learn how to immunise their children and raise them well," she said.
Combating child labour
The study "reflects the reality about Syrian refugee child labour in Lebanon", said Leila Assi, head of the child labour unit at Beyond Association, which helped conduct the study.
The association works through its centres at camps to put an end to Syrian refugee child labour in co-operation with the ministries of education, social affairs, labour and health, international organisations, and security agencies, she told Al-Mashareq.
"We seek to protect children against labour, give them their educational rights, bring them back to school and provide protection to them through a psycho-social support programme offered at our centre in Saadnayel, Bekaa," she said.
"Through its many programmes, our association works on re-integrating children into their natural environment, away from harsh work that was imposed by their families' economic conditions," Assi said.