Deserted streets, mosques and shopping malls, drones in the sky broadcasting public health warnings -- the new coronavirus has turned life upside down in Gulf societies.
More than 800 cases of COVID-19 have been recorded so far across the six nations of the Gulf Co-operation Council (GCC), with Bahrain on Monday (March 16th) reporting its first death from the virus.
Most of those infected have been people returning from Iran, where at least 853 people have died, including a member of the clerical body that appoints the supreme leader, taking the toll among serving and ex-officials to at least 12.
Facing a mounting public health threat, Saudi Arabia, the UAE, Kuwait, Bahrain, Qatar and Oman have taken drastic measures to combat the pandemic.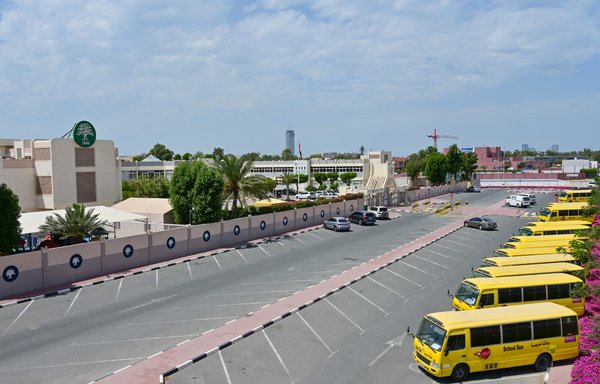 Kuwait has taken the strictest measures in the GCC by largely locking down the country over the weekend, the only nation other than Italy to do so.
Kuwait City's main airport road was empty as all commercial flights to and from the small Gulf nation were suspended.
Drones in the skies were sounding messages in multiple languages urging people to return to their homes.
In Qatar's capital Doha, the usually bustling market in the heart of the tourist centre was eerily quiet, while Riyadh's shopping district also lay barren.
Qatar -- the worst affected in the GCC, with 401 confirmed cases of COVID-19 as of Sunday -- has announced it will bar entry to arriving air passengers, except citizens, from Wednesday.
The Gulf countries have shut down cinemas and other entertainment centres -- some even closing gyms and spas -- as well as halting smoking shisha in cafés.
Residents in the Omani capital of Muscat noted that many people have stopped shaking hands or kissing each other on the cheeks, a common greeting.
Meanwhile, both the UAE and Qatar have advised their citizens to stop the traditional "nose to nose" greeting, with Abu Dhabi instructing residents that a wave would suffice.
People urged to 'pray at home'
Measures to combat the spread of the virus also have impacted the way many Muslims in the Gulf worship.
After Saudi Arabia suspended the umrah pilgrimage, it advised residents against praying in mosques if they have any symptoms of the virus.
Kuwait took additional steps and banned all mass prayers, an unprecedented move in a country where hundreds of thousands pray side-by-side every day.
"Pray at home, pray at home," an imam preached in a recording that went viral on social media on Saturday.
In the Sunni-dominated Gulf, there are hundreds of thousands of Shia, many of whom travel to Iran regularly for pilgrimages.
Iran on Sunday urged citizens to stay home, also announcing it had closed the tomb of Imam Reza in the holy city of Mashhad to pilgrims until further notice.
Imam Reza shrine receives many visitors every year, especially around the Persian new year holiday of Nowrouz, which starts this year on March 20th.
More than 560 of the infections in Iran have been confirmed in Khorasan Razavi province, where Mashhad is located.
Iranians have accused their government of being slow to respond and take protective measures to safeguard them, as well as attempting to conceal the extent of the outbreak.
Distrust in the Iranian regime stems from its failure to deliver accurate information to the public as the coronavirus spread uncontrolled for weeks, and for its delay in implementing quarantine and border control measures.
Restrictions outside Gulf region
Elsewhere in the region, Lebanon on Sunday urged people to stay at home for two weeks and prepared to close its main airport to stem an outbreak that has killed three people in the country and infected 99.
Information Minister Manal Abdel Samad ordered "citizens to remain at home and not go out except out of extreme necessity" until March 29th.
The Beirut international airport will close Wednesday, while no one will be allowed in through maritime or land ports of entry during that period, she said.
Diplomats, UN peacekeepers, employees of international organisations and goods shipments would still be permitted entry, according to a cabinet decision.
Most institutions and businesses would remain closed. Security forces, health institutions, utilities companies and shops selling food will be exempted.
Yemen's Houthis (Ansarallah) said Saturday they would suspend passenger flights in and out of Sanaa airport for two weeks to prevent the introduction of novel coronavirus.
Yemen has not to date announced any cases of COVID-19, but the poor state of the country's health infrastructure after five years of war would mean that such an outbreak could be catastrophic.
Meanwhile, two inmates were killed in a prison riot in Jordan's Irbid, the Jordanian news agency, Petra, reported Sunday, after family visits were banned for two weeks to tackle coronavirus.
Jordanian health minister Saad Jaber announced six new cases of COVID-19 on Sunday, taking the total number of infections to seven.