Iran has confirmed seven new deaths from coronavirus COVID-19 over the past 24 hours, the health ministry said Thursday (February 27th), taking the overall toll to 26, the highest outside China.
An additional 106 confirmed infections took the total number of cases so far to 245, ministry spokesman Kianoush Jahanpour told a daily briefing.
International health experts have expressed concern about Iran's handling of the outbreak, and there are widespread suspicions that the number of infections and fatalities inside Iran is higher than reported.
Among the latest sufferers of the new coronavirus is Mojtaba Zolnour, head of parliament's national security and foreign affairs committee, who appeared in a video posted by Fars news agency saying he was in self-quarantine.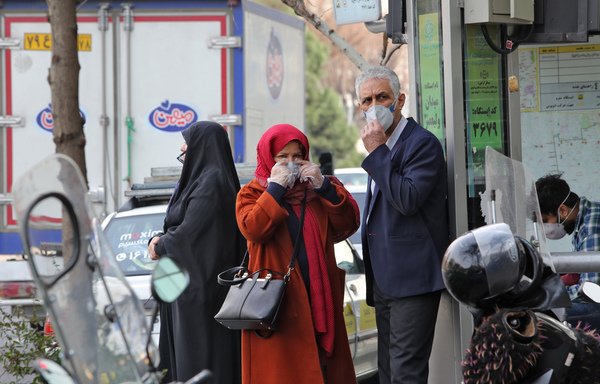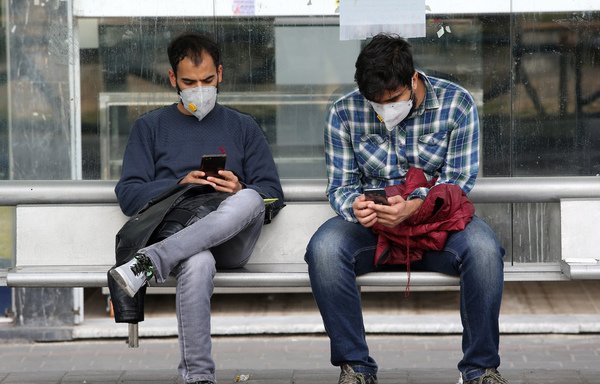 The cleric is a deputy for the holy city of Qom in central Iran where the country's first cases were detected.
The announcement by Zolnour comes two days after another top official, deputy health minister Iraj Harirchi, head of the government's coronavirus task force, said he too had contracted the virus.
The Iranian regime "seems to be concealing information about the epidemic", media watchdog Reporters Without Borders (RSF) said Wednesday, accusing it of blocking independent reporting of the outbreak.
"The authorities insist they have the situation under control but they have refused to publish exact figures for deaths and infections and have obstructed journalists trying to cover the story," it said. "Withholding information can kill."
RSF said freelance journalist Mohammad Mosaed was interrogated by Islamic Revolutionary Guard Corps (IRGC) intelligence officials on February 23rd over messages he had posted on social media concerning the epidemic.
He was released after questioning, but his phone and computer were seized and his Telegram messenger and Twitter accounts closed.
According to Iranian cyberpolice, 24 people have been arrested and charged with spreading rumours about the epidemic, while 118 internet users were briefly detained and received warnings.
Iran accused of cover-up
"It is not surprising the Iranian regime would cover up information related to the spread of the coronavirus," Iranian affairs researcher Fathi al-Sayed of al-Sharq Centre for Regional and Strategic Studies told Al-Mashareq.
The emergence of infections in Iran coincided with the recent legislative elections, he said, noting that divulging information about the outbreak would have led to even lower voter turnout.
"The elections could have been postponed to safeguard the people," he said.
As it was, the elections were marked by record low voter turnout, with just 42.6% casting ballots -- the lowest participation rate in four decades.
The regime's determination to hold the elections and usher its loyalist candidates into government may have led to "catastrophic consequences", al-Sayed said, in light of the intermingling of voters at polling stations.
The cover-up allegations are reminiscent of the authorities' actions following last year's devastating floods, he said, when they concealed the causes and magnitude of the devastation and the number of dead and displaced.
Iranian officials have announced that they will not quarantine or close off any city, despite the rising number of infections and fatalities.
"Instead of quarantining cities, we are going to implement movement restrictions for those suspected of infection or those infected," Iranian Health Minister Saeed Namaki said at a Wednesday news conference.
This move comes late and may not be enough to prevent the virus from spreading further, al-Sayed cautioned.
Several countries suspended flights to countries that have reported even modest infection figures, he added, noting that "the Iranian government took no such measure despite the extreme necessity of such a step".
Authorities slow to respond
The Iranian regime has breached international health agreements, said al-Sharq Centre for Regional and Strategic Studies researcher Sami Gheit.
International agreements on public health, designed to curb the spread of epidemics, stipulate that all countries exercise full transparency, disclose the number of infections and provide status updates, he told Al-Mashareq.
Iran has not done this, he claimed, in order to protect its own interests.
Iran last week announced its first two deaths from the coronavirus in Qom. As of Wednesday, there were 15 new cases in that city alone.
But instead of taking urgent measures, such as suspending visits and closing mosques and hawzas (Shia seminaries) to stem the spread, Gheit said, the authorities only announced light restrictions on Wednesday.
The Iranian authorities have placed curbs on access to major Shia pilgrimage sites, including the Imam Reza shrine in Mashhad and the Fatima Masumeh shrine in Qom.
Visitors to the shrines will be allowed to visit on condition they are provided "with hand-washing liquids, proper (health) information, masks", the health minister said.
They must "not gather together in groups but just pray and leave", Namaki said.
The Iranian regime's failure to turn away or quarantine Chinese pilgrims is the most likely cause of the infection's spread, Gheit said, noting that the lack of restrictions was probably intended to preserve Iran's relations with China.
China is a key ally of Iran, and is one of its main supporters on the UN Security Council, he said, adding that Iran is heavily reliant on its strong trade links with China as it faces an economic crisis and US sanctions.
"Keeping Qom open to visitors not only harmed the Iranian people but also spread the virus to the home countries of religious pilgrims," Gheit said.
He pointed out that infections linked to these pilgrimages have emerged in countries such as Iraq, Lebanon, Kuwait, Bahrain, Afghanistan, Oman and the UAE.
The first confirmed case of the virus in Iraq was an Iranian national studying in a seminary in the Shia shrine city of Najaf. As of Thursday, Iraq now has six confirmed cases of the COVID-19 virus, all traced to Iran.