Jordan on Sunday (April 5th) started to deploy drones to fight novel coronavirus (COVID-19), joining other countries in the region using them to enforce curfews, deliver public health announcements and even monitor people's temperatures.
Jordan has declared five deaths and 323 cases of COVID-19 and has arrested at least 1,600 people for violating a nationwide curfew in force since last month.
"The armed forces and security services will ensure the curfew is being respected by using modern technology such as drones and surveillance cameras," Minister of State for Information Amjad al-Adayleh said Saturday.
Several Gulf states also have embraced drones in the fight against COVID-19.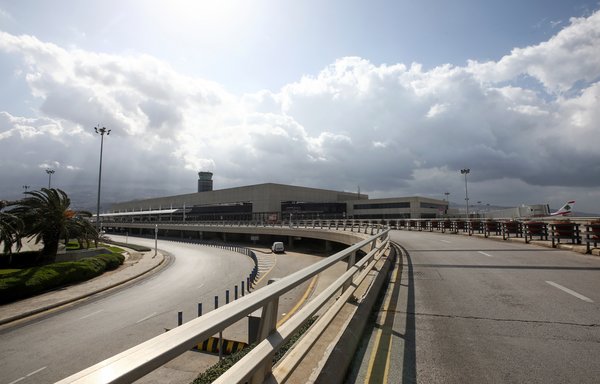 Kuwait, which is largely locked down, has deployed drones to broadcast messages in multiple languages urging people to return to their homes.
In the UAE, police were using drones equipped with a loudspeaker in the emirate of Sharjah to order people to stay home in several languages, while police in Dubai have taken similar steps.
In Saudi Arabia, municipal authorities have deployed drones fitted with artificial intelligence-enabled thermal cameras to measure the body temperature of shoppers in Buraidah, in al-Qassim region, according to the Saudi Press Agency.
And in Oman, authorities have used the aircraft to reduce gatherings in public places in the capital Muscat.
Qatar announced on Thursday it was carrying out a drone-based "awareness drive" that targeted foreign workers.
The move came after images of what appeared to be foreign nationals praying on the roof of apartment buildings in a Doha suburb the previous weekend were published by local media.
Qatar has officially reported three deaths and 1,325 cases of COVID-19.
Lebanon repatriating nationals
Lebanon on Sunday started repatriating nationals who were stranded abroad in its first flights in weeks since it closed its international airport.
The first of four planes touched down at the Beirut international airport late in the morning, bringing in 78 passengers from Riyadh, while a second carrying 79 passengers from Abu Dhabi followed in the afternoon, local media said.
Local television showed health personnel in protective gear taking the temperature of disembarking passengers.
Lebanon announced a lockdown and closed its airport from March 19th as part of measures to curb the spread of COVID-19, which has officially infected 527 people and killed 18 nationwide.
Health Minister Hamad Hassan said at a news conference Sunday evening that all the tests carried out on passengers arriving from Saudi Arabia were negative.
But he added the passengers will still have to self-quarantine.
Authorities said more than 20,000 people had signed up to be repatriated in total this week or at the end of the month.
Lebanese returning home must either test negative for the virus no longer than three days before their return, or be tested immediately upon arrival, according to government guidelines.
They must pay for their own ticket and their families are not allowed to meet them at the airport.
The government has said priority will be given to those with critical health conditions such as diabetes or cancer, those aged over 60 and under 18, and families.