Joint military exercises between the Kuwait Land Forces (KLF) and US Army earlier this month are an example of effective partnership aimed at countering threats from Iran and extremist groups in the region, military analysts said.
The US has a long history of co-operation with Kuwait and is a trusted partner that supports security and stability in both Kuwait and the Gulf region, they said.
The partnership is important, as tensions have escalated following September attacks on two Saudi oil facilities and the killing of Islamic Revolutionary Guard Corps Quds Force (IRGC-QF) commander Qassem Soleimani in January.
The Dasman-1 joint exercises, which involved live ammunition training, concluded February 10th, the Kuwait Armed Forces announced on Twitter.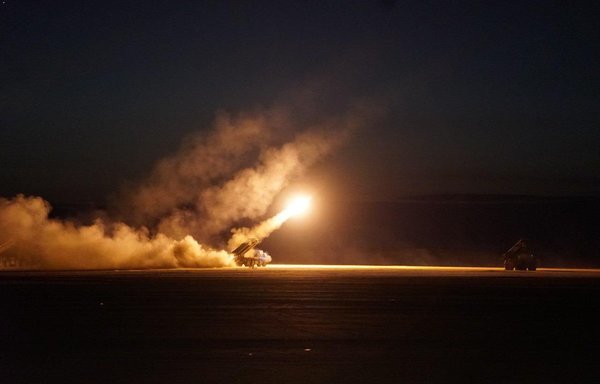 Joint training and armament
"The KLF are at a high level of readiness in terms of training and armament and possess more than 218 US-made Abrams tanks," military expert Jaber bin Rashid told Al-Mashareq.
Part of the Dasman-1 drill included a live-fire training exercise at a training range near Camp Buehring in Udairi, which serves as a staging post for US troops in Kuwait's north-western region.
"The conduct of a joint live-fire training exercise in the Udairi area will enhance the combat and operational capabilities of participating forces," he said.
Kuwaiti-US military co-operation is "a bulwark against Iranian ambitions in the region, and one of the most important methods of deterrence that guarantees the stability of the Arab Gulf in view of the escalating tensions", he said.
The attendance of high-level Kuwaiti and US military officers demonstrates "the interest of both sides in such joint exercises and in supporting them in order to achieve a high level of readiness that can withstand the challenges", he said.
Developing military capabilities
Kuwait is constantly developing and upgrading its military capabilities by purchasing the best defence systems and the most technologically advanced military hardware, said military strategy expert Saad bin Hameed.
But these weapons cannot be effective without joint training exercises, "which strengthen all aspects of the military co-operation and exchange of expertise based on the latest tactics and modern combat methods", he told Al-Mashareq.
Such training exercises affirm "the strength of the relationship with the US side, which works with utmost credibility to spare the Arab Gulf region the scourge of wars and to protect its energy sources and sea lanes", bin Hameed said.
This in turn directly contributes "to enhancing the growth of the global economy and deepens the sense among Kuwaiti citizens that they are safe and secure and that their army is capable of deterring any aggression", he said.
Kuwait faces unique challenges due to its geopolitical position, Nasser bin Rashid, a retired Kuwaiti army officer, told Al-Mashareq.
Security cannot be achieved without effective international partnerships, such as those between Kuwait and both NATO and the US, "to raise the competence and readiness of our national army", he said.
"We look forward in the coming period to additional serious joint exercises that help our soldiers gain new experiences every day," he said.
"There is nothing better than practical interaction," he added, noting that the joint exercises "create an atmosphere that fosters enthusiasm and desire to achieve the planned objectives".