Lebanon's General Directorate of General Security (GDGS) continues to oversee the voluntary return of Syrian refugees, with the most recent batch of 1,498 heading back to their homeland on December 4th.
The GDGS conducted this return, like others before it, in co-ordination with the UN High Commissioner for Refugees (UNHCR).
In a statement, the GDGS said its patrols escorted the departing refugees through al-Masnaa, al-Qaa, al-Abboudiyeh and Arsal (al-Zamarani) crossings.
The refugees departed on buses provided by the Syrian authorities and in their own vehicles, from designated assembly points in Beirut, al-Masnaa, Tripoli, al-Abboudiyeh, Nabatieh, Burj Hammoud, al-Qaa and Arsal.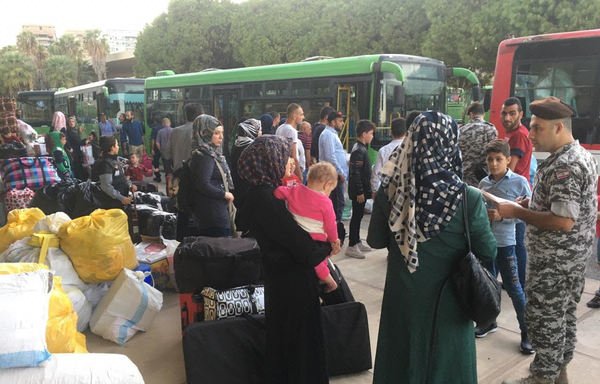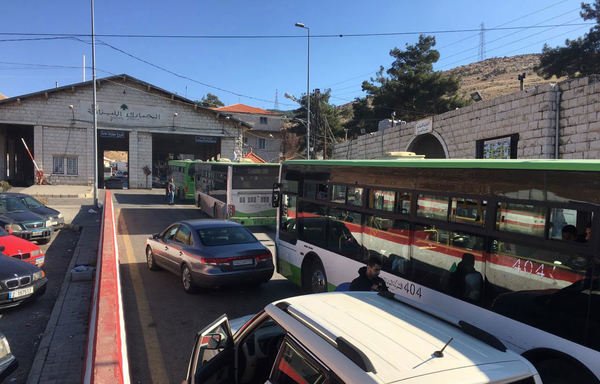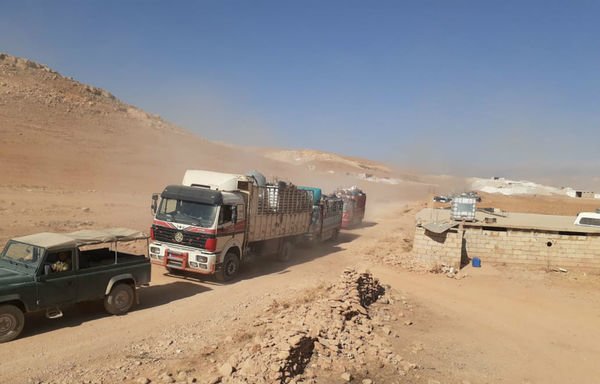 The GDGS began organising voluntary returns of Syrian refugees in May 2018.
In August 2018, the directorate designated 17 offices throughout Lebanon to receive and review requests from Syrian refugees who wished to return.
Since May 2018, the GDGS has organised 26 voluntary return campaigns, including six campaigns in 2019.
Completing paperwork
A number of Syrian refugees, including the family of Ghada Wahib, are awaiting finalisation of the documents they need to proceed with their return.
Wahib told Al-Mashareq her family wants to return because of "the deteriorating economic situation in Lebanon, and my husband's inability to earn money".
"We have been living in a camp in Bar Elias for more than six years, and we can no longer bear the burdens of displacement," she said.
"I have four children and they need to get an education," she said. "So we decided to return to rural Homs to get our lives back, and we are awaiting the registration of our names at a centre that organises voluntary returns."
Syrian refugee Khetam Mohammed Ali, who has been living in Mazraat Yachouh, told Al-Mashareq she decided to return on December 26th "to the town of Suran in Hama, from which we were displaced twice to Lebanon".
Six years ago, when the family was first displaced, they stayed in Lebanon for a few months, she said. The second time they were displaced, three years ago, they settled in Mazraat Yachouh.
"I have five children between the ages of 5 and 14, and my husband works as a building doorkeeper," she said.
"The fact that we have not received any aid from [relief] organisations expedited our decision to return, especially given Lebanon's economic circumstances."
These are "difficult times for the Lebanese themselves", she said, "so imagine how they are for us".
Ali said she will return in a taxi cab that she reserved "to take me and my children to Suran to live with my husband's family until our house is repaired".
Ali, who has already registered her children in school in Suran, after being unable to put them all in school in Lebanon, expressed cautious joy about returning to Syria.
"My heart is pounding with joy, but my children are not happy because they want to stay in Lebanon," she said.
"We have to return to our [own] environment, however, and we will not face the difficulties of integration because my children are familiar with the town and our relatives," Ali added.
UNHCR co-ordination
UNHCR "is working closely with the GDGS and all relevant Lebanese authorities on all matters related to the refugees, including their voluntary return", said UNHCR communication and public information officer Lisa Abu Khaled.
"Although we are not currently organising the return of refugees to Syria, we respect the refugees' decision when they choose to return, and we are present at the point of departure to be by their side," she told Al-Mashareq.
UNHCR seeks "to provide as much assistance as possible to the refugees when they are ready to leave, and we provide it in a variety of ways", she said.
This includes providing them with information and helping them obtain key documents such as school records or birth, marriage or death certificates, she said.
"As soon as a return is organised, we inform our teams inside Syria, who try to visit the returning refugees as soon as possible," Abu Khaled said.
"There are two forms of return movements from Lebanon to Syria," she explained. "The first involves those who return individually, and the second is a collective return facilitated by the Lebanese GDGS."
Since 2017, "UNHCR has recorded approximately 28,771 individual returns", she said.
As for collective returns, UNHCR has accompanied refugees who returned as part of convoys facilitated by the GDGS since May 2018, and observed the return of 18,829, including the group that returned in December, she added.