Despite the tumultuous political climate in Lebanon and the ensuing blockage of roads that led to school closures, Lebanese and Syrian students alike have now largely returned to class.
A large number of Syrian refugee students are enrolled in public schools throughout Lebanon, attending both morning and afternoon sessions.
Issam Hussein, 12, a refugee from Daraa who now lives in Ksara in the Bekaa valley, told Al-Mashareq he hopes schools will not close their doors again.
"I want to finish 7th grade and continue on with my education," said Hussein, who is enrolled in the Hawsh al-Umara public school.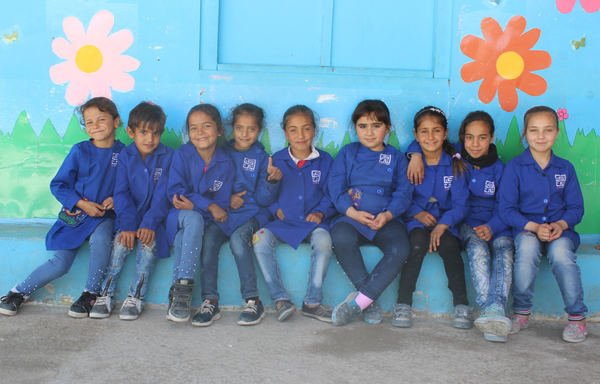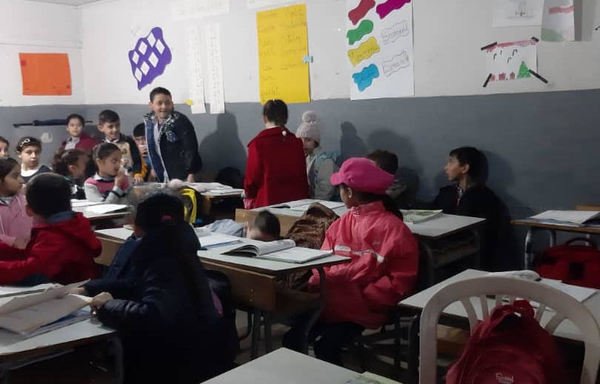 The school was closed for about a month after the eruption of street protests across Lebanon on October 17th.
Brothers Muhammed Bayazid, 10, and Rimas, 8, also returned to class at Mazraat Yachouh's public school in late November to resume their school year.
"We could not wait to return to school," they told Al-Mashareq.
International organisations and the Ministry of Education and Higher Education provide the right conditions for Syrian students to attend public schools and supply them with what they need, said their mother Layla al-Khalil.
This includes a transportation allowance to go to and from school, she told Al-Mashareq.
It is important that "my sons continue their education despite the circumstances that may cause Lebanon's schools to close their doors", she said.
'Saving Syrian children through education'
The 2019-2020 school year started in early September, but was suspended in mid-October due to the prevailing situation in Lebanon, Kayany Foundation founder and president Nora Jumblatt told Al-Mashareq.
Kayany's schools were also closed, reopening their doors again in November, she said.
"The closure of our schools for an entire month caused a significant delay in the implementation of the academic programme," she said.
As a result, Saturdays are now normal school days, upcoming holidays will be shortened, and teachers and the administrative staff are being mobilised to make up for lost time, she said.
Jumblatt established Kayany Foundation in 2013 with the aim of providing quality education to the most vulnerable Syrian refugee children living in informal camps in the Bekaa governorate.
The foundation, along with its partners, were able to set up mobile and scalable schools based on the Ghata model, which uses strong, low-cost building materials that are resistant to extreme weather conditions.
"About 4,000 Syrian children are currently attending nine accredited primary and secondary schools that we have set up inside and near informal refugee camps to provide them with an education," Jumblatt said.
But the Kayany schools face challenges that include lack of space to accommodate those who are on waitlists, in addition to lack of transportation, missing birth certificates and the unavailability of psychosocial support.
"Our vision, regardless of all the challenges we face, is to save a generation of Syrian students through education," Jumblatt said.
UNICEF support
All public schools in Lebanon "opened their doors to Lebanese and non-Lebanese students, including Syrians, to attend morning and afternoon class sessions", a representative from the UNICEF press centre in Lebanon told Al-Mashareq.
"Since the school year has just started, it is difficult to ascertain the number of Syrian students enrolled in school," the representative said.
However, based on last year's data, UNICEF expects "about 250,000 Syrian refugee students between the ages of 3 and 18 to have enrolled in school".
Of those students, 200,000 attend public schools while 50,000 are enrolled in private and semi-private schools.
According to UNICEF, about 50,000 Syrian students are registered in morning sessions alongside Lebanese students, while the rest attend the afternoon sessions, which are devoted exclusively to Syrian students.
"Despite the steadfast and key support of the international community, and taking into account the funding pledged for the academic year 2019-2020, there is a financial gap of more than $30 million for school tuitions alone," the UNICEF said.
The Ministry of Education and Higher Education "has been UNICEF's main partner in the area of education since 2015 to provide all children living in Lebanon with a quality education -- which is a basic right for every child".