The US and six Gulf states on Wednesday (May 16th) announced new sanctions on the leadership of Hizbullah as part of efforts step up economic pressure on Iran and its allies in the region.
The US and Saudi-led Terrorist Financing and Targeting Centre (TFTC) said the sanctions were aimed at Hizbullah's Shura Council, led by Hassan Nasrallah.
Nasrallah, his deputy Naim Qasim, and three other Shura Council members were listed under the joint sanctions, which aim at freezing vulnerable assets of those named and blocking their access to global financial networks.
At the same time, the six Gulf members of the TFTC -- Saudi Arabia, Bahrain, Kuwait, Oman, Qatar and the UAE -- declared sanctions on another nine individuals and firms part of or linked to Hizbullah.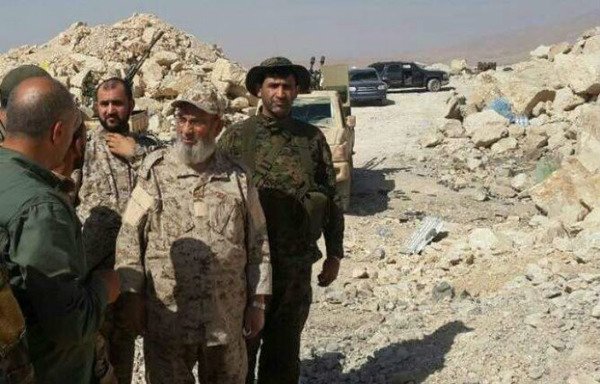 These firms had already been blacklisted by the US Treasury.
It was the second time the year-old TFTC has announced sanctions on groups it calls threats to regional peace. In October, the group announced joint sanctions on top "Islamic State of Iraq and Syria" (ISIS) and al-Qaeda figures in Yemen.
"The TFTC again demonstrated its great value to international security by disrupting Iran and Hizbullah's destabilising influence in the region," said US Treasury Secretary Steven Mnuchin in a statement.
"By targeting Hizbullah's Shura Council, our nations collectively rejected the false distinction between a so-called 'Political Wing' and Hizbullah's global terrorist plotting," he said.
'A necessary step'
The new sanctions on Hizbullah leaders are a "necessary step" to limit its role and activities in the Middle East and around the world, experts told Al-Mashareq.
It is important to emphasise there is no difference between Hizbullah's military and political leaders, they said.
The sanctions "were an urgent necessity dictated by the policy of war on terror around the world", said Fathi al-Sayyid, a researcher specialising in Iranian affairs at al-Sharq Centre for Regional and Strategic Studies.
Hizbullah "is fully supported by Iran's Islamic Revolutionary Guard Corps (IRGC), whose terrorist operations have affected many countries", he told Al-Mashareq.
These lists allow security organisations to monitor any suspicious contacts by the named individuals in the military, financial and political arena, he said.
This will expose many networks collaborating with Hizbullah and identify its sources of funding, thereby helping to curb its activities, al-Sayyid said.
Political and military leadership
Hizbullah has tried to imply in the political realm and in the media that its political and military leaders are distinct, in an attempt to dodge sanctions or evade prosecution, said King Saud University media professor Salman Dahi.
It has sought to portray its political body as one that practices only politics, he told Al-Mashareq.
However the facts show clearly that decisions taken by Hizbullah pass through a joint chain of political and military leadership, he added, with most leaders fulfilling both roles at the same time.
It is therefore impossible to curtail Hizbullah's role without coming after political and military leaders simultaneously, he noted.
The new sanctions on Hizbullah were announced a day after the US imposed new sanctions on Iran's Central Bank, which allegedly moved "hundreds of millions of dollars" through an Iraqi bank to Hizbullah.