The US on Tuesday (September 10th) unveiled new tools to modernise and strengthen counter-terrorism sanctions, the State Department said.
It also announced new sanctions on individuals and entities from 11 terrorist groups, including Iran's Islamic Revolutionary Guard Corps-Quds Force (IRGC-QF), the "Islamic State of Iraq and Syria" (ISIS) and al-Qaeda.
The new tools will allow the US government to better target terrorist group leaders and pursue individuals who participate in terrorist training, Treasury Secretary Steven Mnuchin said.
They will also authorise "secondary sanctions on foreign financial institutions that have knowingly conducted or facilitated significant financial transactions with sanctioned persons, and target those acting for, or on behalf of, a Specially Designated Global Terrorist", he said.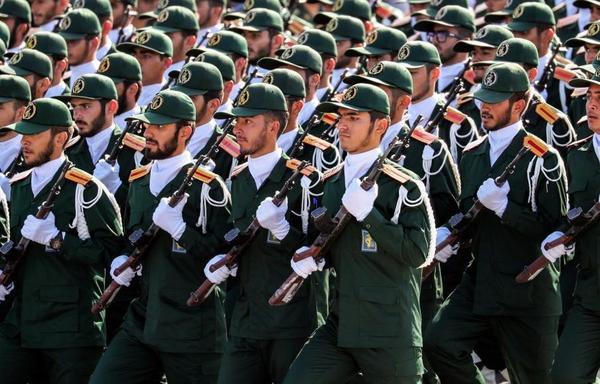 These measures will allow the Departments of State and Treasury to "directly target leaders of terrorist groups and their associated entities without having to tie terrorist leaders to specific acts", Secretary of State Mike Pompeo said.
The State Department on Tuesday announced the designation of 12 terror leaders.
They include the ISIS "Wali of Iraq" and former emir of improvised explosive devices (IEDs), four senior members of Hizbullah's Jihad Council, and leaders from Hamas, ISIS affiliates in the Philippines and West Africa and Taliban, Pompeo said.
The sanctions also targeted Hurras al-Din, an al Qaeda-affiliate in Syria.
In addition to these actions, the Treasury has designated 15 terrorists affiliated with ISIS, al-Qaeda, the IRGC-QF and other terror groups under the same authority.
Targeting IRGC oil shipping network
The new sanctions come on the heels of September 4th sanctions on a shipping network the US said was run by the IRGC, noting that it sold millions of barrels of oil to benefit Syrian President Bashar al-Assad, AFP reported.
The sanctions included 16 entities, 10 individuals and 11 vessels.
The Treasury Department said the Quds Force had backed both al-Assad and the Lebanese militia Hizbullah through crude oil shipments, mostly to Syria.
"The Iranian regime is leveraging a terrorist organisation as its chief conduit for obfuscating and selling hundreds of millions of dollars of illicit oil to fuel its nefarious agenda," said Sigal Mandelker, the under secretary of the treasury for terrorism and financial intelligence.
"Iran continues to take provocative actions to destabilise the region and the world. Treasury's action against this sprawling petroleum network makes it explicitly clear that those purchasing Iranian oil are directly supporting Iran's militant and terrorist arm, the IRGC-QF," Mnuchin said.
The sanctions "should serve as a strong warning to anyone considering facilitating the Quds Force's oil sales that there will be swift consequences", he said.
The State Department said separately that it was offering a $15 million reward for information that can disrupt the financial mechanisms of the IRGC-QF.
Sanctions cut off 'major source of revenue'
The recent sanctions are part of a US plan to undermine Iran's regional role which poses a threat to countries in the Middle East, political expert Anmar al-Duroubi told Al-Mashareq.
It is necessary to take further action to curb its advance and counter its activities which are threatening those countries' security, he said.
The sanctions "indicate the US's commitment to pursuing punitive action against the IRGC", political analyst Ghazi Faisal Hussein told Al-Mashareq.
"This network has been a vital part of Iran's economic interests and has been active in shipping Iranian crude oil and petroleum products by sea to the regime of Bashar al-Assad," he said.
The Iranians have been "reaping revenues of hundreds of millions of dollars from this illegal trafficking activity that were directed in full to financing the IRGC and to fueling its terrorist operations", said Hussein, who is a former diplomat.
"The sanctions would shut down a major source of financial revenue for the Iranian regime and its subsidiaries, further stifling them and restricting their activities that aim to spread chaos beyond their borders," he said.
"The US has succeeded through its series of sanctions to undermine the Iranians' interests with about 100 companies around the world," he said.
"These companies have reacted positively to the restrictions on Iran that prohibit any party or entity, whether companies or individuals, from providing any form of support and facilities to the Iranian regime," he said.
The Iranian regime "should review its policies and recognise the graveness of its defiance of the international community and its continued attempts to disrupt its neighbours' stability and security", Hussein cautioned.
Iranian economy faces collapse
Iranian leaders are "solely responsible for the isolation and economic deterioration their people are suffering from today because of their harmful policies", he said.
"The Iranian economy is facing an unprecedented downturn, as many industries and production lines have ceased operations and unemployment among young people has increased to about seven million," said Hussein.
Furthermore, inflation had led to widespread poverty, with reports indicating that around 35 million Iranians are below the poverty line, he said.
"The Iranian people are fed up with their living conditions, with their leaders' disregard of their problems and their intent on dragging their country into more confrontations with the world," he said.
The ongoing protests in Iranian cities are "clear evidence of the popular anger that has started to pick up as Iranian leaders continue to ignore and deny domestic grievances", he added.