Faced with crippling US sanctions, Iran's Islamic Revolutionary Guard Corps (IRGC) has been turning to black market oil smuggling operations in a desperate attempt to generate revenue for its activities, regional economists said.
"The sanctions imposed by the US on Iran and IRGC-affiliated companies have borne fruit," said Al-Sharq Centre for Regional and Strategic Studies researcher Fathi al-Sayed, who specialises in Iranian affairs.
The sanctions have been "an essential tool for cutting off the IRGC's financial resources", he told Al-Mashareq, yet Iran is continually trying to circumvent them through land and sea smuggling operations.
In addition to smuggling oil in violation of the sanctions, he added, "Iran will try to heighten the tension in the region" in other ways.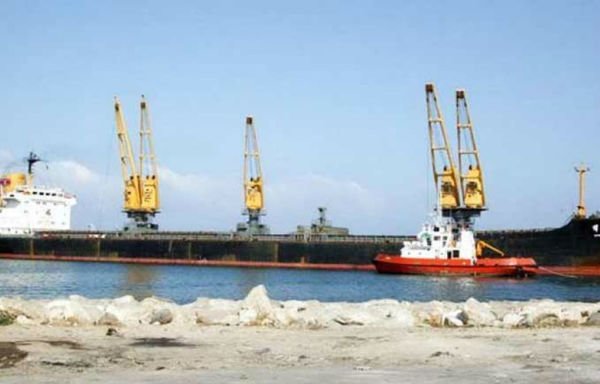 It is no surprise that the IRGC would attempt to smuggle oil into Syria and Iraq, he said, as Iran has worked to establish its influence in those countries.
Smuggling is taking place by land and sea, via Iraq, he said, "as it is possible to move tanker trucks from Iran to Iraq and then to Syria to sell the oil on the black market and supply the Syrian regime with its fuel needs".
This is a violation of the sanctions, he said, noting that such violations are not confined to the Iranian side only, but also the Syrian side, which itself is under numerous sanctions, including those imposed on its oil sector.
Black market operations
"A number of supertankers are suspected of smuggling Iranian crude oil to some countries to circumvent the US sanctions," Al-Sharq Centre for Regional and Strategic Studies researcher Sami Gheit told Al-Mashareq.
"Suspicions revolve particularly around the tankers Grace 1 and Destiny, which is commanded by Capt. Naeem Asghar Awan, a Pakistani national," he said.
"The initial destination would typically be Turkish ports, then the tankers move to the Syrian coast, after the vessels' transponders are turned off, to unload their cargo in Syrian ports such as Banias and Latakia," Gheit said.
"Iranian and Syrian officials have admitted these operations, touting them as an achievement, when they could be charged as international crimes," he said.
This is "because they involve smuggling through the black market, which is prohibited under international sanctions", he explained.
Maritime smuggling operations can be carried out using jumbo oil tankers via territorial waters, he said, "and these tankers could transfer their cargo to other tankers or change their identifiers".
"On land, it is possible for Iran to assemble a large fleet of tanker trucks that travel between the countries of the region to transport its oil exports," he said.
Gheit said both maritime and land smuggling require sophisticated methods, as well as companies that are not on the radar of monitoring agencies, to create oil transport and oil delivery orders and change the country of origin certificates.
IRGC in a predicament
"It is difficult to ascertain the actual figure of Iranian oil exports at this time since they take place outside official protocols," Ain Shams University economics professor Shaher Abdullah told Al-Mashareq.
This involves evading international monitoring systems by turning off transponders and devices that allow the tracking of tanker movements, he said.
Iran refers to its oil smuggling as "selling on the gray market, as it does so through private companies that specialise in smuggling", he said, noting that it is lowering its prices to attract buyers.
Abdullah said Iran and the IRGC are "in a real predicament, as oil exports were a major source of income in foreign currencies, and Iran used to rank third among OPEC countries in oil exports with 2.5 million barrels a day".
After the sanctions, however, oil exports have dropped to their lowest level.
"Smuggling has become the best solution for Tehran, although it will not generate the same proceeds, since global oil prices continue to decline," he said.
Additionally, he said, Iran is forced to sell its oil at prices "that are almost half the official global prices, and hence these smuggling operations, if they succeed, will bring in only modest amounts of money to the IRGC's coffers".
This is "not enough to lift it out of its crisis", he added.