The Gulf Co-operation Council (GCC) is a strong regional alliance that has been successful in maintaining stability in the Gulf in the face of the Iranian threat, political analysts told Al-Mashareq.
The alliance is further fortified by its partnership with the US, they said, noting that it serves as a model for strong regional and international partnerships that are capable of deterring any threats aimed at destabilising the Middle East.
Since the GCC was established in 1981, member states have proven their co-operative spirit and their support for one another, Saudi political analyst Abdulrahman al-Mulhim told Al-Mashareq.
"Solidarity among GCC countries is a very important element, especially in the current period, and is one of the most critical elements we need at the present time," al-Mulhim said.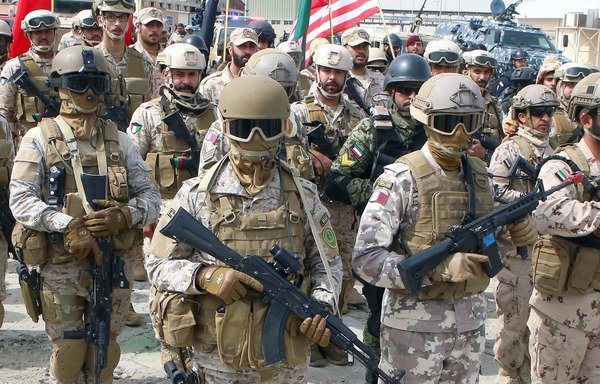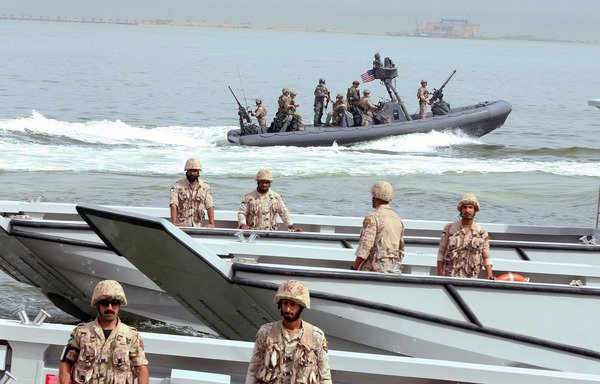 GCC states face many challenges at present, especially from Iran and its various proxies, he noted, and must take this threat with all due seriousness.
If they remain "allied, united and cohesive", however, no threat will shake them, he said.
In addition to having a network of strong internal alliances, GCC member states also have strong partnerships with strategic allies outside the region, most significantly the US, al-Mulhim said.
This strategic partnership has helped to further a massive and robust effort to modernise a joint weapons and armament strategy, he said, noting that GCC states currently possess significant military capabilities.
Maintaining military balance
In the four decades since the Iranian revolution, "the Iranian regime has not stopped intervening in the affairs of the Arab nation in general and GCC countries in particular", said Bahraini political writer Abdullah al-Huweihi.
"All attempts to maintain good neighbourliness have been to no avail," he told Al-Mashareq, adding that despite calls by Gulf and international leaders to desist, Iran "is continuing to pursue its hostile policy against the region".
"Building strategic alliances with both the West and East will remain a top priority, in order to protect the security and stability of the Arabian Gulf and its wealth," al-Huweihi said.
Maintaining strategic ties with the US is a top priority, he added, in order to stop Iranian expansion in the Gulf and Arab countries, as has been the case in Yemen, Iraq, Syria and Lebanon.
"The region needs to strike a military balance, led by GCC countries, in co-operation and co-ordination with its strategic partners," al-Huweihi said.
"Iran no longer understands the language of neighbourliness, dialogue, logic or humanitarian brotherhood," he added.
"It is our right as countries to build a military force to preserve our unity, security and stability, and safeguard our peoples, homelands and national gains," he said.
Joint military exercises
Bahraini journalist Ibrahim al-Nahham noted the insecurity of the Gulf region since the Iranian Revolution of 1979, and pointed to "Iran's continuous attempts to interfere in the internal affairs of GCC states".
Iran has tried to create sectarian divisions in societies and thereby destabilise governments, which confirms "Iran is the first enemy of the stability of the region and future of its people", he told Al-Mashareq.
He pointed to the firm foundations upon which the GCC was built "as an integrated group at all levels, especially at the security and military levels".
Security co-operation has resulted in the successful establishment of the Jazeera Shield force, the military arm of the GCC, he said, as well as ongoing joint military and security training exercises between the GCC member states.
These include "Gulf Shield-1", a month-long military exercise in April 2018 hosted by Saudi Arabia involving more than two dozen nations, which involved combat search-and-rescue drills as well as naval warfare and air operations.
Military exercises with US forces include "Iron Union 9", a joint drill between the US Army and the UAE's al-Dhafra Brigade which began last December 17th and continued for three days in the UAE's al-Hamra region.
The drill, an extension of the 'Iron Claw' series of joint exercises, was designed to increase combat readiness and enhance the ability of participating forces to respond to security threats.