The 2019 update of the Lebanon Crisis Response Plan was launched January 31st in Beirut with an appeal to donors to provide $2.62 billion to deliver humanitarian assistance and invest in Lebanon's infrastructure and economy.
The appeal comes as the Syrian crisis enters its ninth year.
"There is a need for the continued inflow of humanitarian aid," Prime Minister Saad al-Hariri said at the launch ceremony.
"We have worked over the years to respond to the consequences of the refugee crisis on Lebanon and host communities especially," he said, adding that despite all efforts, the crisis is getting more acute and serious by the day.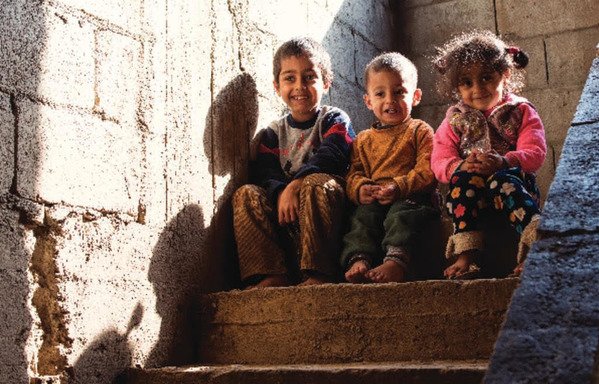 The upcoming government budget will include no allocations related to the Syrian refugee crisis, al-Hariri noted.
"As the economic situation becomes more and more challenging, more than ever, international solidarity needs to match the hospitality of Lebanon as host country," said UN Resident and Humanitarian Co-ordinator Philippe Lazzarini.
No ordinary crisis
"Lebanon is not facing an ordinary crisis that can be tackled with ordinary means," former Minister of Social Affairs Pierre Bou Assi told Al-Mashareq.
For this reason, he said, there is a need for concerted efforts and resources to respond to the refugee crisis and mitigate its consequences, with stepped up efforts with regard to funding and increased co-ordination among all partners.
"As it does every year, Lebanon is asking the international donor community to provide $2.6 billion," he said, noting that in previous years only half the requested amount had been funded.
The plan calls for "$100 million to support host communities and the refugees, and $100 million to support the programme geared for the poorest families in Lebanon", Bou Assi said.
The first amount is needed to complete a sustainable development project aimed at reinforcing infrastructure, as this has a direct and sustainable impact on people's lives, he said.
The second installment of funds supports the National Poverty Targeting Programme, which was launched by the Ministry of Social Affairs in 2011, and is partly funded by the World Bank.
It currently provides 10,000 families "with food security in partnership with the World Food Programme at a cost of more than $20 million", Bou Assi said, though many more families now need assistance.
The Lebanese government covers medical care and treatment for the children of these families, he said, noting that 700,000 Syrian refugees benefit from World Food Programme assistance.
Need for continued support
The Lebanon Crisis Response Plan brings together more than 133 specialised partners, UN High Commissioner for Refugees (UNHCR) public information officer Lisa Abu Khaled told Al-Mashareq.
It aims to support 1.5 million vulnerable Lebanese, 1.5 million Syrian refugees and about 208,000 Palestinian refugees, by delivering critical humanitarian assistance and investing in public infrastructure, services and the economy.
The international community is "understanding of Lebanon's needs to tackle the repercussions of the crisis, and continues to support it because it recognises the importance of humanitarian and developmental support", she said.
"Despite the improvement we have seen, there is still a need for continued support in view of the alarming level of poverty, as 90% of Syrian refugee families are in debt," she added.
The child labour rate is at 7.4% among Syrian children between the ages of 12 and 14, and 16.4% among children between the ages of 15 and 17, she said.
Lebanese families face other problems, "including the decline in income and inability to meet their basic food and medical needs", Abu Khaled said.
"We look to the international community to fulfill what Lebanon has requested in order to support us and the communities that host us," Syrian refugee Alia Yahya told Al-Mashareq.
"We share the same concerns and need the same assistance," said Yahya, who lives in Mazraat Yachouh with her family and works as a tutor. "We are living under acute crisis conditions, and buy what we need on credit."