The Lebanese Cabinet is busy at work to finish putting together the 2018 budget by a March 5th deadline set by parliament and ahead of international conferences on Lebanon and the Syrian refugee crisis.
Prime Minister Saad al-Hariri pledged on Monday (February 26th) that Lebanon's budget will be ready by March 5th, and said that there has been progress in studying the budget.
"We have to send real positive signs to the states participating in the upcoming international conferences," he said in a statement.
The Lebanese government "in no way can ask for support unless we first approve the budget", Finance Minister Ali Hassan Khalil said on February 19th.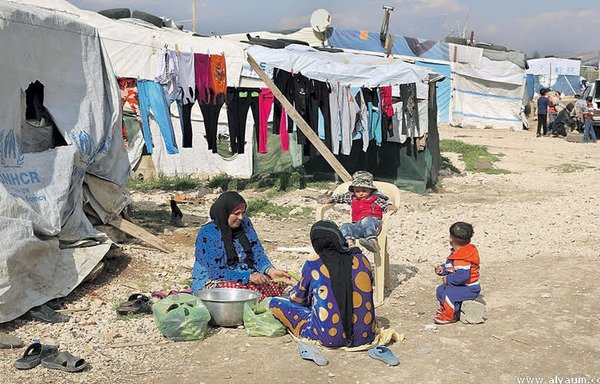 Lebanon, which had not approved a government budget between 2005 and 2017, is seeking international support for its economy and army, and to help it cope with the Syrian displacement crisis.
'No support without budget'
Lebanon "cannot set its affairs in order unless its budget is approved, in order to obtain assistance from [donor] countries", said Minister of Interior and Municipalities Nohad al-Machnouk.
"Every single country we visited over the past years to ask for its support has asked us about the budget," he told Al-Mashareq.
"Hence, no country would provide financial support in the absence of a budget," he said.
However, al-Machnouk stressed that there is "keen international interest in seeing stability in Lebanon", which he said can only be achieved by serving Lebanese citizens and Syrian refugees alike.
Lebanon is looking ahead to three conferences: The Rome II conference for the support of the Lebanese army and security forces is set for March 15th; the second conference on "Supporting the Future of Syria and the region" will take place in Brussels on April 24th and 25th; and the Paris IV Conference (Cedar) to support Lebanon's economy will be held on April 6th.
Support for Lebanon 'must be upheld'
Support for Lebanon from donor countries and parties must be upheld, as the country is bearing the brunt of Syrian displacement, said Lebanese Minister of Social Affairs Pierre Bou Assi.
"Support for Lebanon in dealing with the refugee crisis must not be linked to the budget," he told Al-Mashareq, "as the financial support Lebanon receives will first and foremost help Syrian refugees and alleviate their growing needs."
The support would "help us and international organisations continue to provide healthcare, education and housing services for refugees", he said, noting that it will also support Lebanese host communities.
Prime Minister Saad al-Hariri, together with Bou Assi and UN Resident and Humanitarian Co-ordinator Philippe Lazzarini, launched on February 1st the 2018 update of the Lebanon Crisis Response Plan (LCRP) 2017-2020.
The Lebanese government and its national and international partners appealed for $2.68 billion to provide critical humanitarian assistance as well as invest in Lebanon's public infrastructure, services and local economy, the Office of the UN Special Co-ordinator for Lebanon said in a report.
"We look forward to donors and our local and international partners fulfilling their pledges and supporting Lebanon to help us carry out our duties towards the refugees," Bou Assi said.
Displacement crisis 'an emergency'
President Michel Aoun's International Co-operation Advisor, former minister Elias Bou Saab, said support for Lebanon should not hinge on approving the budget because "the Syrian displacement [crisis] is an emergency and a disaster".
"Approval of the budget is imperative for the stability and orderliness of state finances, transparency and anti-corruption," he told Al-Mashareq.
But all countries must stand by Lebanon because the Syrian displacement crisis is immense and Lebanon "is bearing the burden of this crisis on behalf of the world", he added.
Bou Saab noted the decline in aid in 2017, as Lebanon received only 40% of the $2.8 billion it requested.
Lebanon's economy, which is capable of accommodating a population of about 3.5 million people, has become incapable of meeting the needs of an additional 1.5 million refugees, said Violette Balaa, editor-in-chief of Arab Economic News.
This is reflected in congestion and chaos in the labour market, a deficit in covering medical subsidies by the Ministry of Health, and a dilapidated infrastructure that requires rehabilitation, she told Al-Mashareq.
The government is "compelled to complete the 2018 budget bill and approve it before April when the Paris IV conference is set to convene", she said.