Egyptian security forces pressing a campaign against militants have killed 52 suspected extremists in Sinai in operations in which three soldiers also died, the Egyptian armed forces announced Monday (October 8th).
The military launched a sweeping operation in February focused on the Sinai peninsula in eastern Egypt aimed at wiping out extremists, including from the "Islamic State of Iraq and Syria" (ISIS), who have been waging a bloody insurgency.
On Monday, the military said that 52 "takfiris" were killed in two separate operations by security forces in the restive peninsula, AFP reported.
Three members of the armed forces were also killed in these operations, the military said in a statement, without stating when they took place.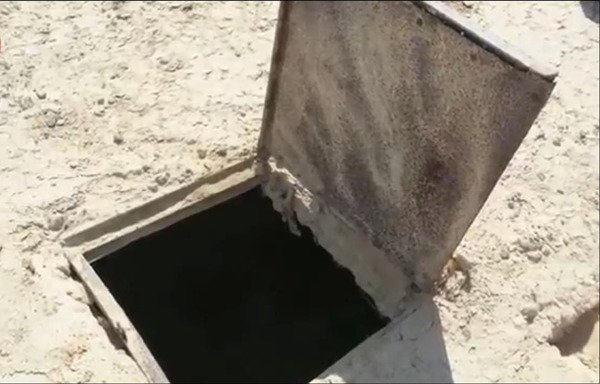 According to official figures, a total of more than 350 suspected extremists and at least 30 soldiers have been killed in the "Sinai 2018" campaign.
Security sources said last week that local ISIS leader Abu Hamza al-Maqdisi had been killed in an air raid on Sinai. The terror group confirmed his death.
In the latest operations, Egyptian forces "seized several machine guns, quantities of ammunition, a hand grenade, explosive vests, two wireless communications devices, a number of detonation circuits and military uniforms", the army's statement said.
"A drone used in monitoring our forces' movements in central and northern Sinai was also seized," it said.
Several hideouts were discovered and destroyed, and large quantities of TNT were found, it said, noting that a large number of explosives planted to target Egyptian forces in different areas of operations were also uncovered and blown up.
The statement said security forces also destroyed 26 cars and 52 motorcycles without licence plates that were used by extremists to carry out their operations.
Meanwhile, Border Guard forces have stepped up security measures at strategic points along the border to tighten control on the country's crossings and prevent infiltrations and smuggling operations of weapons and drugs.
This coincides with ongoing operations by maritime forces to cut the extremists' supply routes by sea and secure offshore economic targets, the statement said.
Pre-emptive strikes
Armed forces have recently exerted "intensive and successful efforts" in carrying out pre-emptive strikes against terror groups in Sinai, said MP Maj. Gen. Yahya al-Kadwani.
"The intensive and comprehensive operations covered a number of fronts that included drying up the sources of [terrorist] financing and undermining these groups' infrastructure," he told Al-Mashareq.
They also included efforts to protect youth from recruitment by terror groups and co-operation with Sinai residents and tribes to rally against the militants, he said.
The military campaign is conducted in conjunction with a comprehensive government plan to develop the peninsula through major projects that will create jobs and help exploit Sinai's natural wealth, al-Kadwani said.