Egypt's army on Monday (March 11th) said that 46 suspected extremists were killed in clashes in the restive Sinai Peninsula, where troops are fighting the "Islamic State of Iraq and Syria" (ISIS).
The "extremely dangerous" militants were killed in shootouts in north and central Sinai, the army said in a statement, without specifying when the clashes took place.
About 100 "criminal, wanted elements and suspects" were arrested, and security forces destroyed around 15 hideouts and four vehicles used by the suspected extremists, the statement added.
Three soldiers also died in the fighting in "various areas of operations", the army said, but did not identify those locations.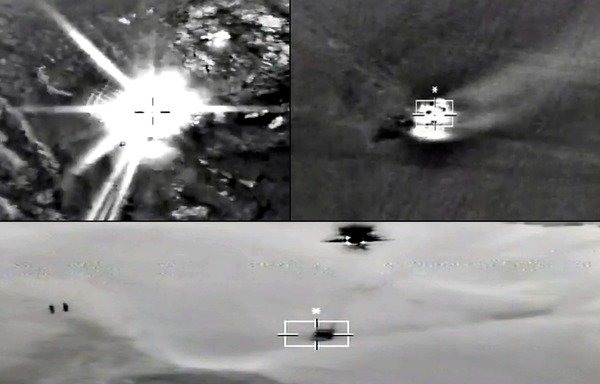 A total of 204 improvised explosive devices (IEDs) were found and detonated by the military. A number of RPGs and mortars, used by the militants to attack security checkpoints, were confiscated.
Militants debilitated by pre-emptive strikes
"The battlefield in northern and central Sinai has recently seen successful pre-emptive operations by the armed forces and police against terror cells," said strategic expert Ibrahim al-Shihabi.
The army's statement today is an "important indicator of the effectiveness of pre-emptive strikes", he said.
The integration of the roles of the armed forces and police and the high level of co-ordination between them have led to successful strikes against the terror groups' infrastructure in northern and central Sinai, he added.
Extremist groups' sources of financing were also targeted and disrupted, al-Shihabi said.
One of the most important results of these pre-emptive operations in Sinai is that these groups are prevented from carrying out large-scale operations in other provinces and the capital Cairo, he said.
"There is unprecedented political and popular support for the armed forces' and police's counter-terrorism efforts in Sinai," he said, adding that the people of Sinai are "determined to put an end to terrorism once and for all" and restore normal life in their areas.
Living conditions in north and central Sinai have improved recently, al-Shihabi said, noting that "all schools have resumed classes, all government departments are operating regularly, and basic commodities and services are provided 24 hours a day".