As senior officers from the Iraq-Iran War era are supplanted by younger officers, the Quds Force of Iran's Islamic Revolutionary Guard Corps (IRGC-QF) is seeing its hardline ideology give way to a new generation's thinking, experts said.
The elite force, which oversees Iran's external operations, is contending with the effects of generational change within its ranks, they said, with the traditional approach of senior officers under threat from opportunistic newcomers.
This generational divide in motivation and values has undermined the force's prestige and caused discontent in its ranks, as some younger members who are less committed to its cause exploit their positions for their own gain.
Some have even leveraged their position in the elite force to obtain special privileges and engage in criminal acts, such as smuggling and drug trafficking.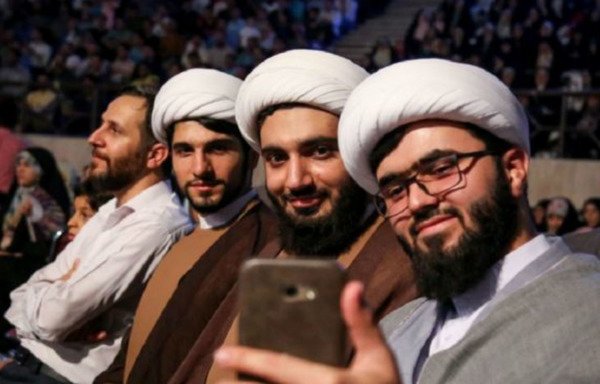 Iranian youth have changed
"The Quds Force always has been the external arm of the IRGC," said al-Sharq Centre for Regional and Strategic Studies researcher Fathi al-Sayed.
As such, he told Al-Mashareq, the force "comprises the most radical members of the first generation of the Iranian revolution".
As officers of that era cycle out and are replaced by Iranian youth, however, the force is trying to maintain its reputation by attempting to conceal the changes that have afflicted it as younger officers pervade its ranks, he said.
"These youth bring with them the general changes that have occurred among all Iranian youth, who have become less committed, less fanatic and far removed from extremism," al-Sayed said.
Some younger officers see the force as a job opportunity rather than as an ideological calling, he said, partly as a result of the deteriorating economic conditions plaguing Iran.
These conditions have fueled demonstrations calling for economic reform, with many youth also calling for social reform in many parts of the country.
Iranian youth have changed, becoming less traditional, al-Sayed said, and they have taken this outlook with them to the military units in which they serve, including those of the Quds Force.
"Naturally, a clash was inevitable between them and the force's veterans, who are older members and founding members of the first and second generations," he said.
Corruption in the Quds Force
Information received from parts of Syria under IRGC control indicates a number of junior officers of the IRGC are engaged in "making their own deals on the side", Syrian journalist Mohammed al-Abdullah told Al-Mashareq.
This is done in collusion with elements of affiliated militias deployed in these areas, particularly Syrian and Lebanese factions, al-Abdullah said.
"Most of the smuggling and sale of stolen goods is done with the young officers' knowledge, as they provide cover and facilitate these operations," he added.
"The corruption of Quds Force elements has got to the point where they facilitate the smuggling of narcotics and drugs to and from Syria in exchange for huge sums of money from the smugglers," he said.
"More importantly, they are allowing Lebanese Hizbullah elements to impose tributes at a number of main crossings, especially in the areas of Deir Ezzor and Albu Kamal, in exchange for a percentage of the money," al-Abdullah said.
The IRGC command has reportedly replaced some of its officers in order to regain control, he added, but the situation has gone largely unchecked.
The influence of social media
"Social media has played a partial role in changing the thinking patterns of the youth in Iran," said Mazen Zaki, director of the new media department at Egypt's Ibn al-Waleed Studies and Field Research Centre.
These avenues have provided a wider space where youth can discuss their situations and thoughts with their peers in other countries, he said.
An entire generation of Iranians has come of age which shuns intolerance and embraces modernity, he told Al-Mashareq.
Despite attempts by Iranian authorities to block access to social media in order to control youth, they have been able to circumvent these measures and find ways to communicate and formulate and express their own views, he said.