Iraqi authorities are working to curb the smuggling of narcotics from Iran, especially crystal methamphetamine, a highly addictive and dangerous drug that attacks the central nervous system and devastates public health.
Crystal meth "rocks" are smoked, snorted, swallowed or injected, giving users a rush of euphoria. But the drug, which is increasingly seen in Iraq, can cause severe physical and psychological problems.
Crystal meth is widely consumed in the southern provinces of Iraq, with official statistics indicating that Basra alone has about 30,000 drug addicts.
Drug traffickers enter Iraq via its eastern border with Iran via secret land crossings and water channels in the marshlands shared by the two countries, sources told Al-Mashareq.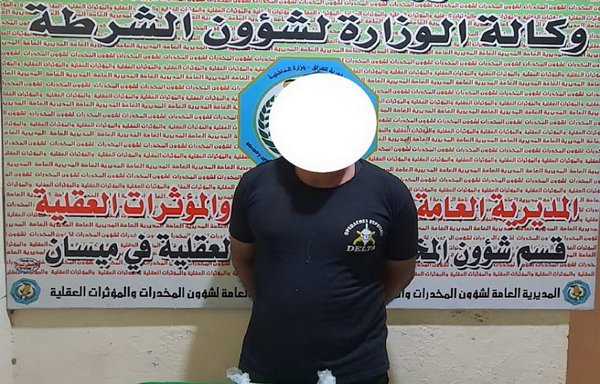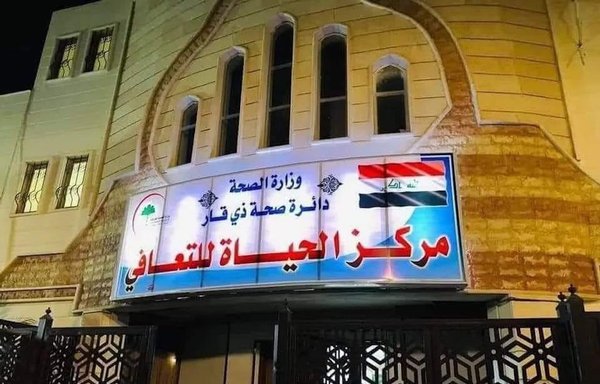 The illegal trade is run by complex networks of smugglers, traffickers and dealers who are either directly linked to Iran-backed militias or operate under their protection and influence.
Pursuit of drug dealers
Crystal meth is one of the most dangerous narcotics because it is highly addictive, with addiction setting in after the first or second use, a security official told Al-Mashareq on condition of anonymity.
It is a "stimulant substance that causes users to experience hallucinations and exhibit involuntary behaviour", he said.
"Its repeated consumption leads to damage to the nervous system, the brain and various organs of the body and the destruction of mental health."
Crystal meth is one of a number of illegal drugs that dealers use to trap youth into a cycle of addiction that destroys the user and enriches the dealer, the source said, noting that efforts are under way to confront dangerous drugs.
He stressed the need to continue to pursue drug dealers and block their smuggling routes, which he said were "watched and monitored by the security services".
Iraqi security authorities have a complete database on the methods and means used by drug smugglers and their entry points, he added, and have plans to dry up their sources and put an end to this form of cross-border organised crime.
Data from the Iraqi Ministry of Interior's Narcotics Control units show that, since the beginning of this year, more than 11,000 drug traffickers, dealers and abusers have been arrested.
The units have confiscated 300kg of various types of drugs, particularly crystal meth, as well as 14 million Captagon pills, a drug smuggled into Iraq from Syria that is widely sold in the north and west of the country.
Illegal crossings with Syria
Captagon is smuggled to Iraq via six illegal crossings with Syria that are under the control of Iran-allied militias, the Syrian Observatory for Human Rights said October 6.
These crossings, in the vicinity of the Syrian border town of Albu Kamal and the nearby Iraqi border town of al-Qaim, include the military gate, al-Heri village crossing, al-Sikak, al-Hawija, al-Sanjaq and Akashat.
According to Observatory sources, these drug smuggling operations are monopolised by the Islamic Revolutionary Guard Corps (IRGC), Lebanese Hizbullah and Iraqi militias, notably Harakat al-Abdal and Asaib Ahl al-Haq.
Captagon pills and other narcotics are smuggled in via military vehicles belonging to the militias, or hidden in shipments of rice and sugar or boxes of vegetables and fruits, and transported under heavy protection.
"Iran is using its groups to flood Iraq with all kinds of drugs, the most dangerous of which is crystal meth," Iraqi academic Qahtan al-Khafaji told Al-Mashareq.
He accused the smugglers of "targeting the foundations of society by destroying its youth, ruining their future and weakening the country".
Curbing drug trafficking
Al-Khafaji stressed the need to hold the groups and mafias that serve Iran's agenda accountable and to step up measures to prevent the cross-border flow of narcotics.
"This is in addition to the enactment of legislation to curb drug trafficking and abuse and improving conditions for the youth to prevent them from going down the path of addiction," he said.
In conjunction with the security effort, Iraq is intensifying medical and treatment activities directed at crystal meth and other drug addicts, opening three new treatment centres since the middle of this year.
These are al-Rashad Hospital, al-Ataa Centre in Baghdad, and al-Hayat Rehab Centre in al-Nasiriyah.
A-Hayat Hospital also is scheduled to open soon in Diwaniyah province, which will be the largest addiction treatment centre in Iraq, with 200 beds.
Currently, in Basra, Diyala and several other provinces, there are clinics and units that provide psychological services to help addicts recover.
There also are plans to increase their number to accommodate a large number of beneficiaries, according to Ministry of Health officials.