Iranian police used tear gas to disperse a protest over the death of a young woman who had been arrested by the "morality police", which enforces strict dress codes, local media reported Monday (September 19).
Police made several arrests Sunday as about 500 demonstrators gathered in the Kordestan provincial capital of Sanandaj, Fars news agency reported.
Mahsa Amini, 22, of the Kordestan town of Saghez, was declared dead on Friday in Tehran after spending three days in a coma, following her arrest by the regime's morality police during a visit to the capital. Her body was laid to rest on Saturday in Saghez.
A sign in on her burial site read, "You haven't died; your name will become a symbol" in Kurdish.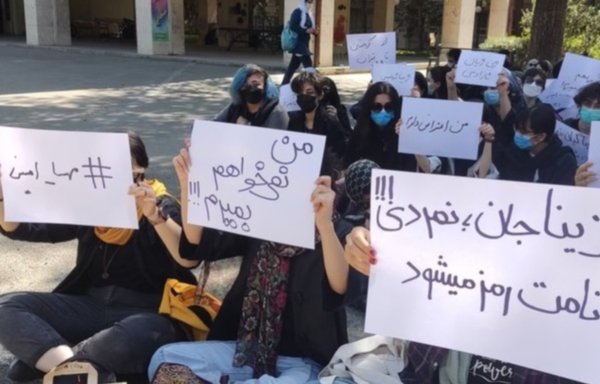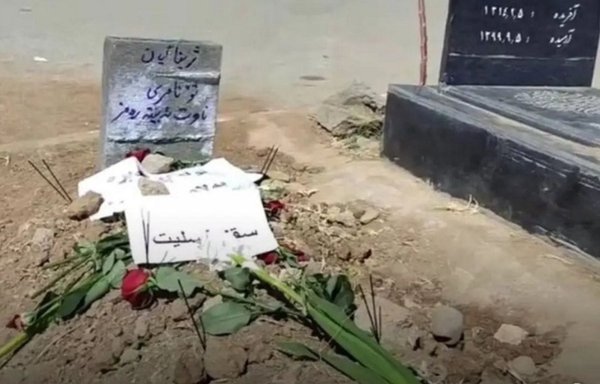 Several people were detained while protesting in front of Kasra Hospital in Tehran, where Amini died. Many others have been arrested in Kordestan while protesting over the weekend.
Several families say they have no news of the whereabouts of their detained loved ones, expatriate media reported.
"Following the funeral, some people left the scene while others remained, chanting slogans demanding detailed investigations into the dimensions of the story," Fars News said.
"The protesters then gathered in front of the governor's office and chanted more slogans but were dispersed when security forces fired tear gas," it added.
Some residents hurled stones at the governor's office, Fars reported.
"The people are shocked and outraged by what happened to Mahsa Amini," publication Etemad noted, stating that the country has suffered "multiple instances of violence by the morality police".
A large number of university students have also gathered in protest over the actions of the regime's morality police.
Some businesses have closed in protest in Kordestan cities, reports say.
After Amini's death, police claimed that there had been "no physical contact" between the officers and the victim.
But "most of the protesters were not convinced by the explanation," Fars said about Sunday's demonstrations.
"Many demonstrators are convinced that Mahsa died under torture."
Calls to rein in 'morality police'
The death has reignited calls to rein in morality police actions against women suspected of violating the dress code, in effect since the 1979 Islamic Revolution.
The morality police -- responsible for enforcing Iran's strict dress code for women, notably the wearing of a headscarf in public -- had already faced growing criticism in recent months over its excessive use of force.
In July, the morality police banned women from wearing coats that do not cover the knees, tight pants and ripped jeans, as well as bright colours.
On Monday, Tehran police chief Gen. Hossein Rahimi said the woman had violated the dress code, and that his colleagues had asked her relatives to bring her "decent clothes".
Widespread anger
Amini's death has drawn a barrage of criticism from the public and Iranian media outlets, many of which have carried her story on their front pages.
But some of the more regime-aligned media outlets sought to push back.
The state-owned daily Iran accused opponents of "exploiting public sentiments by using an unfortunate incident to incite the nation against the government and the president", while the Kayhan newspaper claimed that "rumours and lies" have risen considerably.
Filmmakers, artists, athletes and political and religious figures have meanwhile taken to social media to express their anger toward the morality police, both inside and outside the country.
On Twitter, the hash-tag #Masha_Amini clocked up close to 1.5 million tweets at midday on Sunday.
Former president Mohammad Khatami called on the authorities to "put an end to actions against the law, logic and sharia" and to "bring the perpetrators to justice".
Grand Ayatollah Assadollah Bayat Zanjani, a cleric seen as close to the reformists, denounced what he said was "illegitimate" and "illegal" actions behind "this regrettable incident".
"The Qur'an clearly forbids the use of force" to enforce religious and moral values, he said.