The Syrian Democratic Forces (SDF)'s key role in the operation to kill top "Islamic State of Iraq and Syria" (ISIS) leader Abu Ibrahim al-Hashimi al-Qurashi underscores their capabilities and regional importance, analysts said.
US special operations forces early on February 3 surrounded the house where al-Qurashi was located in Syria's Idlib province, before he blew himself up along with his wife and two children.
"Last night at my direction, US military forces in northwest Syria successfully undertook a counterterrorism operation to protect the American people and our allies, and make the world a safer place," US President Joe Biden said in statement after the operation.
Biden noted the "essential partnership" with the SDF, who took part in the raid, and said the United States would keep working with its allies and partners to "keep pressure on ISIS".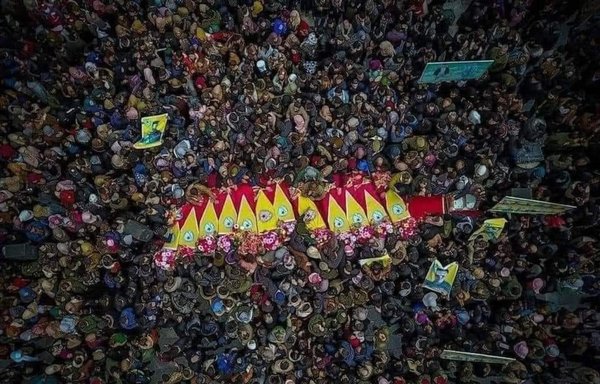 US helicopters took off from the Kharab Ashiq base in the Kobani area with direct co-ordination with the SDF, SDF spokesman Farhad Shami told Al-Mashareq.
SDF forces "did not take part in the attack due to the sensitivity of the situation, as the area is filled with Turkish bases", Shami said.
However, "it was the SDF who made it possible to kill al-Qurashi by collecting information about his whereabouts some time ago, [and sharing it] with their partners in the international coalition", he said.
"Our forces obtained accurate information about the small area in which al-Qurashi was hiding, so we waited for a long time until his exact whereabouts were clear."
The Kurdish-led forces also facilitated passage and logistics for the United States, providing safety and security for personnel who went in, SDF chief commander Mazloum Abdi said in an interview with The Associated Press on Thursday night (February 10).
Key intelligence
Information gathered after a recent attack by ISIS elements on the Sinaa prison in al-Hasakeh also provided details about the house in which al-Qurashi was hiding, according to Shami.
More than 100 ISIS elements attacked the Sinaa prison in Ghwayran neighbourhood in January, leading to a days-long stand off.
SDF forces recaptured the prison, which holds thousands of ISIS fighters, after days of operations. The attack killed 121 fighters from the Kurdish-led force.
"The swift actions of our local partners -- at the cost of casualties to their forces -- to halt the attack against the al-Hasakeh detention centre denied ISIS's attempt to replenish its forces with detainees housed there," the US State Department noted in a statement Wednesday.
Intelligence suggested that al-Qurashi, who was believed to be behind the prison attack, intended to change location after its failure to either the northern forested area of Afrin or the northern strip of Afrin's border with Turkey, Shami said.
Al-Qurashi might have also moved to al-Hasakeh or Deir Ezzor had the attack on the prison succeeded, he said.
ISIS is currently in disarray after failing to achieve its objectives with the attack, Shami said, adding that its woes have been exacerbated by al-Qurashi's killing.
However, the group will try to make up for the recent failure by resorting to using other methods to prove its presence and improve morale among supporters, according to Shami.
ISIS's potential return will depend not only on attempts by its "dangerous elements" to launch attacks, but also on how intensely the international coalition fights against the terrorist group, he said.
All things considered, ISIS now needs a new generation to survive, and the fatal blows being dealt to the group's masterminds will prevent potential recruits from joining it, he said.
An important role
Roshan Kobani, a member of the SDF, said the operation against al-Qurashi relied primarily on the SDF's accurate intelligence.
A key factor that also played a role was the presence of civilians in the area around al-Qurashi's compound who co-operated with the SDF, she said.
"This information intersected with confessions obtained from ISIS elements arrested during the operation that took place in the Sinaa prison," said Kobani.
This, in tandem with "meticulous surveillance operations" conducted by the coalition forces, she said, resulted in the raid on al-Qurashi's hiding place.
The intelligence affirms the role SDF forces are playing in combating terrorism and highlights the need to support them in eradicating terror groups and preventing ISIS from making a comeback, Kobani said.
"We are surrounded by ISIS," SDF chief commander Abdi said.
"We have said this many times. If we don't strive to fight ISIS now, they will spread again."
Anti-terror raids by the SDF and the coalition continue this month throughout northeast Syria. On January 31, the SDF arrested 27 ISIS suspects in the vicinity of al-Raqa.
A UN report last year estimated that around 10,000 ISIS fighters remained active across Iraq and Syria, many of them in Kurdish-controlled areas.
Kurdish authorities say some 12,000 ISIS suspects of more than 50 nationalities are being held in several of their jails in Syria's northeast.
Prisoners' wives and children are languishing in overcrowded displacement camps that are increasingly becoming a hotbed for extremism and radicalisation.