CAIRO -- Egypt's Al-Azhar Institution has been playing a proactive role in raising awareness about the dangers of violent extremist ideology in far-flung communities by sending in convoys of preachers, Egyptian clerics said.
Convoys of specially recruited preachers go out into the remote rural provinces and engage with young people where they gather -- in cafes and clubs -- to convince them to steer clear of extremism through discussions on various topics.
Sheikh Mahmoud Saad al-Din, a cleric who travels in one of these convoys, told Al-Mashareq the Al-Azhar Islamic Research Academy (AIRA) has been focusing on "spreading societal awareness to all segments of society".
The effort has been under way for months now, he said.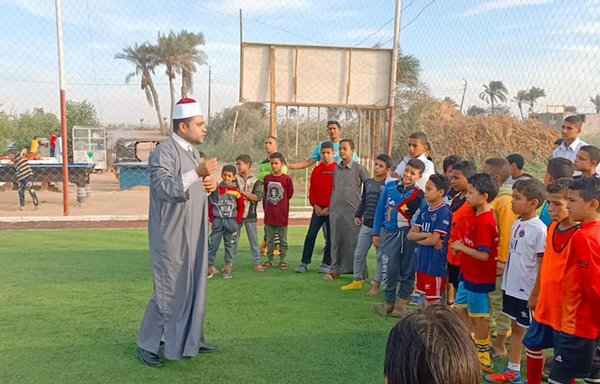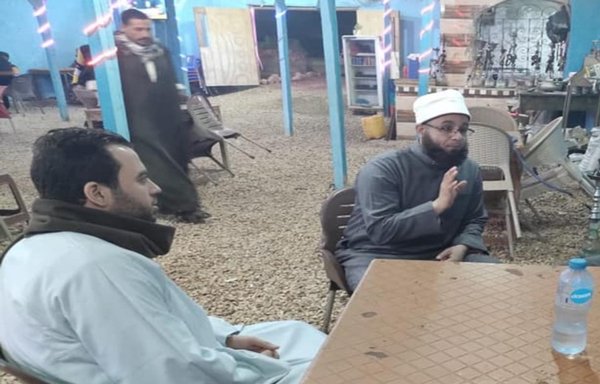 "There are large convoys comprising dozens of male and female preachers traveling to governorates, particularly those that are distant from the capital, and those in the Sinai region," he said.
The Egyptian army has been battling the "Islamic State of Iraq and Syria" (ISIS) and other extremists in the Sinai peninsula for years following the group's attacks on the country's Muslim and Christian communities.
Saad al-Din said a new approach is being applied that calls for direct contact with the youth in these areas, as they are considered society's first and last line of defence against extremism.
The preachers are selected via a meticulous process, he said, noting that most of them either hold degrees or have undergone intensive courses on human development and family counseling.
They also are chosen for their ability to communicate clearly and effectively.
The discussion topics are "either raised spontaneously by the youth, or selected following close monitoring of social networking sites, with emphasis placed on topics that are being widely discussed among the youth", Saad al-Din said.
'Preserving basic values'
"What is remarkable about Al-Azhar Institution's awareness campaign is the move away from familiar methods and conversing in simple terms," said the Rev. Ibrahim Fahim of the Holy Family Coptic Church in Cairo.
He said the campaign also sees Coptic youth interacting with their Muslim friends and peers in discussions that stress the need to preserve societal values and stay away from drugs, addiction and extremist ideology.
Fahim said he had personally attended one of the sessions to see what they are about and had liked the manner in which the discussion was conducted. He said he had appreciated the emphasis on listening instead of only preaching.
Society can be fortified against violent extremist ideology by making people aware of its dangers and helping them develop the mindset to resist it, said professor Abdul Nabi Bakkar, of Al-Azhar University's faculty of sharia and law.
This can be done "by preserving the basic values that ensure prosperity and progress for the people", he told Al-Mashareq.
"The results achieved through sessions with the youth must be supported, since they serve as a bulwark against the spread of terrorist and extremist ideas and will safeguard the youth," Bakkar said.