Egyptian forces have made significant progress in their battle against the "Islamic State of Iraq and Syria" (ISIS) in Sinai, three months after launching a comprehensive counter-terrorism campaign against the group.
Egypt's army said Thursday (May 17th) it has killed 19 extremists in gun battles with army and security forces in central and northern Sinai in recent days.
Since its launch on February 9th, Operation Sinai 2018 has targeted "criminal activity that affects national security and stability", in northern and central Sinai and parts of the Nile Delta, according to an Egyptian Armed Forces statement.
It also includes measures to cut off land and sea supply routes used by ISIS affiliate Wilayat Sinai, and has succeeded in destroying the group's basic infrastructure, including its propaganda centre, officials and analysts said.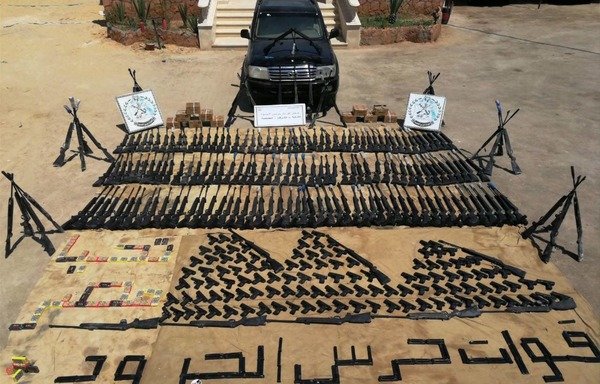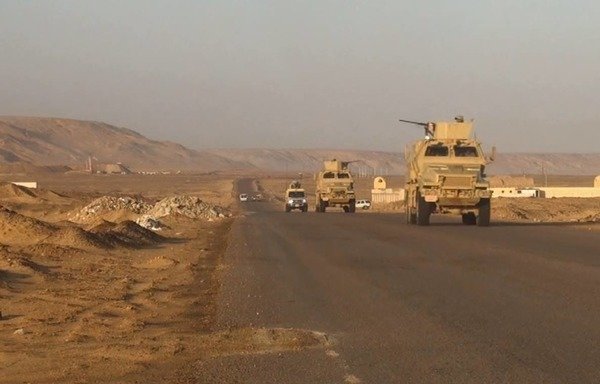 Around 200 extremists and at least 33 Egyptian soldiers have been killed since the operation was launched, AFP reported.
Wilayat Sinai has lost its core infrastructure and its ability to carry out major attacks has been diminished, Egyptian MP Nader Mostafa told Al-Mashareq.
Operation Sinai 2018 "required several months of preparation, during which the armed forces and intelligence agencies gathered the intelligence necessary to identify all the strategic targets", he said.
The campaign has sought to fight ISIS in all provinces of Egypt, not only in Sinai, he said, which has contributed to its success.
Targeting propaganda machine
"Cutting off all communication between the terrorist group's cluster cells inside and outside Sinai was one of the campaign's main objectives, as was cutting off all supply routes and destroying its infrastructure," Mostafa said.
This has diminished the group's abilities to stage attacks and is a step towards eliminating it altogether, he added.
Targeting ISIS propaganda was another one of the campaign's priorities, journalist Youssef Ayoub told Al-Mashareq.
"In the course of operations, a media centre was discovered and destroyed," he said. "Many computers, wireless devices, books, documents and publications on [extremist] ideology were found inside."
This had served as "the main centre for the preparation of the group's propaganda", Ayoub said, noting that "the group is no longer able carry out attacks to produce propaganda material".
This is because the infrastructure and technical resources it had used to produce and disseminate propaganda online have been destroyed, he said, and because "it is now too weak to launch major attacks on the scale of past attacks".
"Consequently, it does not have material to publish," he said.
Restoring goods and services
In conjunction with the military operations, local authorities in North Sinai have begun to restore services and ensure goods are available in local markets during the holy month of Ramadan.
"All the goods and necessities that province residents require are available in large quantities," North Sinai governor Maj. Gen. Abdel Fattah Harhour said in a May 10th television interview.
Residents' needs are being met in co-ordination with the Ministry of Supply and Chamber of Commerce, he said.
In North Sinai's Bir al-Abed, mayor Nasrallah Mohamed Nasrallah opened a large market offering goods, food and Ramadan specialty products at reduced prices.
Bir al-Abed city council has been working in co-ordination with the Ministry of Supply and other authorities to ensure Ramadan needs are met, Nasrallah said.
Last month, the Egyptian government unveiled plans to promote the development of North and Central Sinai as a commercial-industrial zone.
"Counter-terrorism efforts can only bear fruit with the achievement of development in its fullest sense in conjunction with the military campaign," Prime Minister Sherif Ismail said at the time.