Two years after Iran's Islamic Revolutionary Guard Corps (IRGC) downed a Ukrainian passenger plane, Tehran has neither held anyone accountable nor provided reparations to the victims' families.
A Canadian court in a decision made public Monday (January 3) awarded more than $80 million in compensation to the families of six people who died when an IRGC missile battery on January 8, 2020, shot down Ukraine International Airlines Flight 752 with two ground-to-air missiles, killing all 176 people onboard.
Victims of the crash included 82 Iranians, more than 50 Iranian-Canadians and 11 Ukrainians, as well as nationals from Sweden, the United Kingdom, Afghanistan and Germany.
Ontario Superior Court Judge Edward Belobaba had previously ruled in May that the strike on the civilian aircraft was an intentional act of terrorism, paving the way for bereaved families to seek compensation.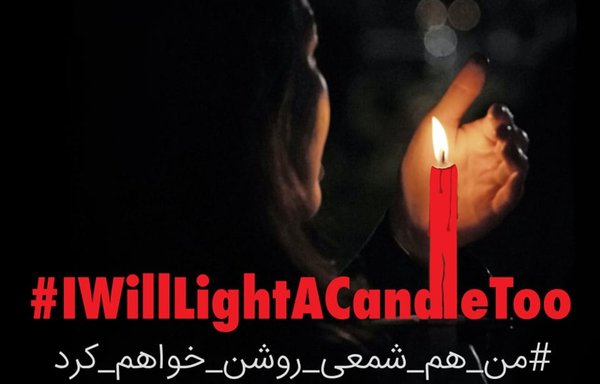 He awarded the plaintiffs 107 million CAD ($83 million), plus interest.
It was unclear how the money would be collected from Iran, but Belobaba said he was "satisfied that some level of enforcement may well be possible and some level of deterrence may well be achieved".
The plaintiffs' lawyer Monday said that his team would look to seize Iranian assets in Canada and abroad.
Iran has oil tankers in other countries and his team will try to seize whatever it can to pay what the families are owed, he added.
Patience wearing thin with Iran
Ukraine, Canada, Sweden, and Britain in a statement on December 16 said that they had told Tehran it had until January 5 respond to demands for reparations.
Iran did not respond to the deadline as of January 6.
The four countries, which formed a co-ordination group to hold Tehran to account, added that Iran's failure to meet the deadline would mean they would "have to seriously consider other actions to resolve this matter within the framework of international law".
"The Co-ordination Group's patience is wearing thin," the statement said.
The Ukrainian airliner went down just hours after Tehran launched missiles at US forces in Iraq in retaliation for the killing of Maj. Gen. Qassem Soleimani, commander of the IRGC's Quds Force.
Despite video and circumstantial evidence pointing to a surface-to-air missile hitting the airliner, Tehran continued for days to deny a missile strike took down Flight 752.
On January 11, 2020, then-president Hassan Rouhani finally admitted that the IRGC shot down the plane.
Iran's Civil Aviation Organisation concluded in a final report in March 2021 that an operator "misidentified" Flight 752 and fired the missiles without authorisation from a commander.
However, an official Canadian report published last June held Iranian civilian and military authorities "fully responsible" for the tragedy, even though it found no evidence Iranian officials "ordered the shoot-down or that it was premeditated".
The investigation found that an air-defence unit operator "likely acted on his own" to launch the missiles but also cited the "incompetence, recklessness, and wanton disregard for human life" of Iranian officials.
Iranian anti-aircraft missile crews were on high alert, but authorities did not close the airspace or notify airlines at the time, according to the report, which also acknowledged a lack of access to the evidence, crash site and witnesses.
The Association of Families of Flight PS752 Victims said in its own report in November that high-ranking Iranian officials were responsible.
"At the highest levels of military alertness, the government of Iran used passenger flights as human shield against possible American attacks by deliberately not closing the airspace to civilian flights," the report said.
The association is set to hold a public ceremony Saturday in Toronto in memory of the victims and to mark the second anniversary of the downing of the flight.
The organisation has launched a social media campaign encouraging followers to light a candle and to use the #IWillLightACandleToo hashtag from January 1-8.
Shielding high-ranking officials
In the two years since the incident, Iran has worked to shield high-ranking officials and hinder investigations.
An Iranian military court held a hearing November 21 in Tehran over the downing of the aircraft, RFE/RL reported at the time, citing the Iranian judiciary's Mizan Online agency.
Ten military personnel of various ranks were present at the hearing, as well as the families of victims and lawyers for both sides, according to the report.
The hearing was the first since the incident.
Canadian Prime Minister Justin Trudeau said in June following the release of the official Canadian report that senior Iranian officials made decisions that led to the tragedy and the world "must not allow them to hide with impunity behind a handful of low-ranking scapegoats".
Tehran has provided little public information about the 10 people indicted for their role in the incident.
IRGC-affiliated Fars News Agency reported in January 2020 that Ali Khamenei, who is ostensibly commander-in-chief of all armed forces, was not informed of the truth until three days after the event.
Iranian authorities also allowed the crash site to be bulldozed in the immediate days following the incident.
"The way this was handled had one clear goal: to shield the IRGC and other officials from criticism," said a retired Iranian naval analyst who spoke on condition of anonymity last year.
"Otherwise, they would have to answer uncomfortable questions such as where the breakdown was in the chain of command, or which civilian official, if any, was kept in the loop."
Harassment
Iranian authorities have also turned to harassing the families of victims, according to a Human Rights Watch report published last May.
Human Rights Watch interviewed 31 family members of victims and people with direct knowledge of the authorities' treatment of the families between October 2020 and January 2021, the organisation said in its statement.
Iran's security agencies summoned, arbitrarily detained, abusively interrogated, tortured and otherwise mistreated victims' family members, it said.
Authorities also failed to return victims' possessions to relatives and interfered with burial and memorial gatherings in an apparent attempt to curtail efforts for accountability, the statement said.
"Iran's Revolutionary Guard killed 176 people without a shred of accountability, and now Iran's brutal security agencies are abusing victims' family members to squash any hope for justice," said Michael Page, deputy Middle East director at Human Rights Watch.
"Rather than attempting to regain people's trust through a transparent investigation and redress for the families, the authorities are again silencing accountability efforts," he said.