Islamic Revolutionary Guard Corps (IRGC) and Hizbullah cells pose a persistent threat to the security of Kuwait, where they have exploited religious institutions to spread their ideology and raise and launder funds, Kuwaiti sources said.
But the Kuwaiti authorities have been closely monitoring this malign activity, and have succeeded in apprehending sleeper cells on two recent occasions, before the cells were able to act to disrupt or harm the Gulf state, they said.
On December 2, regional media outlets reported that five individuals had been arrested in Kuwait in connection with financing Lebanese Hizbullah.
One of them, Islamic Alliance secretary general Sheikh Hussein Al-Maatouq, was later released.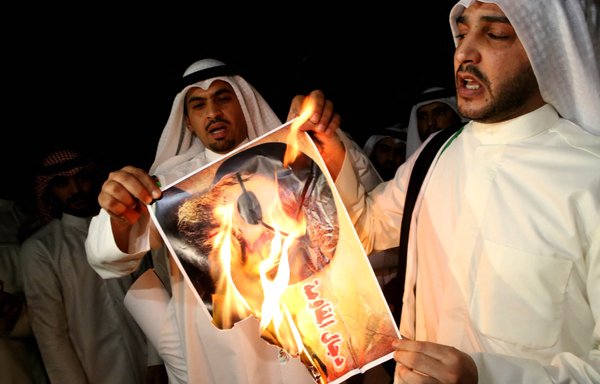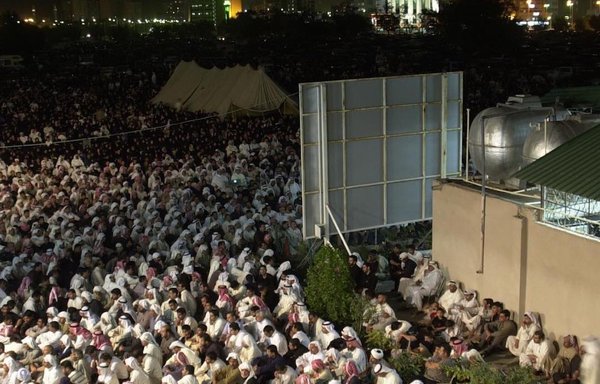 In mid November, 18 individuals were detained also on suspicion of financing Hizbullah, Kuwaiti media reported.
According to Al-Qabas newspaper, the authorities ordered them to be held at the central prison for 21 days, amid ongoing investigations into alleged "membership in a prohibited party, money laundering and spying".
Kuwaiti journalist and writer Ali al-Naqi told Al-Mashareq the authorities had swiftly uncovered the cell, and had waited to act until they had collected and verified the necessary information and evidence.
"The IRGC's activities in Kuwait are closely monitored by the security authorities," al-Naqi said, noting that "Hizbullah's cells are entrenched not only in Kuwait, but in the entire world".
Through the presence and activity of such cells, he said, Iran is exploiting the Shia community in Kuwait "and hence, a serious stance is required of patriotic Shia who reject this scheme, in order to put an end to it".
There are signs the IRGC also has been trying to win favour with Kuwait's Sunnis.
Exploiting religious freedom
Al-Naqi noted that religious centres in Kuwait, including husseiniyas and mosques, are not subject to oversight by the Ministry of Endowments or any other government institution.
Those in charge of these institutions reject oversight on the pretext that they were "built with private money, not government funds", he said.
"The IRGC exploited the space for religious freedom that exists in Kuwait to expand its foothold in Kuwaiti society," retired Kuwaiti police officer Yasser Suleiman told Al-Mashareq.
"This allowed Lebanese Hizbullah to form a base that raises funds for itself from donations made to charitable institutions and religious centres," he said.
Suleiman said incitement against the government is "carried out openly" by the preachers at some mosques, where portraits of IRGC commanders and Iran's leader Ali Khamenei and the flags of Hizbullah and Iran are raised.
Kuwaiti security services deal with this group very carefully, he said, to keep it in check, while at the same time ensuring they do not provide an excuse to some to stage demonstrations or accuse the authorities of sectarian bias.
This was the case with the recent arrests, Suleiman said.
The months-long operation first ascertained the methods the cell used to collect and transfer money, he said, then identified the path the money followed and verified that it reached Hizbullah officials in Beirut and some other capitals.
Decades-long track record
Al-Naqi said the IRGC and its proxies may take actions to undermine Kuwait's security, given its track record of terrorist acts that stretches back for decades.
Notable incidents have included the April 5, 1988 hijacking of Kuwait Airways Flight 422 (the Jabriya hijacking) and ensuing 16-day hostage crisis, he said.
The hijacking was carried out by Lebanese fighters suspected of belonging to Hizbullah, who demanded the release of 17 prisoners held by Kuwait for their role in the 1983 Kuwait bombings.
In May 2010, Kuwaiti security services dismantled a network that had been spying for the IRGC, arresting at least seven people.
In September 2012, another spy ring was dismantled in a husseiniya in the Bneid Al-Gar area of Kuwait city, with close to 100 IRGC elements apprehended.
The cell, comprised of Kuwaiti, Lebanese and Iranian nationals, had reportedly trained in Lebanon and had been plotting to attack the government.
Laptops and spying devices were seized, along with a large quantity of weapons.
In 2013, the Kuwaiti government recalled its ambassador to Tehran following the revelation that an Iranian spy network had photographed military installations.
And in August 2015, al-Naqi said, Kuwait apprehended the so-called al-Abdali cell, a 25-member group that was found to be in possession of a huge weapons cache, and was accused of spying for Iran and Hizbullah.
Counter-terrorism legislation
Members of the recently apprehended Hizbullah cell are facing a number of charges, said Kuwait University criminal law professor Mahmoud al-Saad.
"The most serious of these include belonging to a terrorist organisation, in addition to money laundering, financing a terrorist group and endangering Kuwait's security through communication with foreign parties," he said.
These charges carry a punishment of life imprisonment, pursuant to Law No. 106 of 2013 on anti-money laundering and combating the financing of terrorism (AML-CFT), and other anti-terrorism laws, he said.
These include Law No. 16 of 1960 and its amendments, Law No. 31 of 1970 and Law No. 35 of 1985, in addition to the international conventions signed by Kuwait that criminalise terrorist acts, he added.
This legislation is an integral part of Kuwaiti criminal law, he said, pointing out that Hizbullah is designated in the Gulf region and in many other countries as a terrorist organisation.
Although the case is an internal Kuwaiti matter, and is being investigated by Kuwaiti security agencies and will be brought before the Kuwaiti judiciary, it is closely related to the international counter-terrorism law, al-Saad said.
This is because financing and money transfers are an international concern, he added, and because uncovering the path that this money follows will lead to the uncovering of similar cells in a number of other capitals.