MARIB -- At least 22 people were killed, including children, when a missile fired by the Iran-backed Houthis hit a mosque south of the strategic Yemeni city of Marib, officials said Monday (November 2).
Nineteen others were injured in the Sunday night attack in al-Jawba district, about 30km south of Marib city, a pro-government military official said.
The official said the mosque also had a religious school.
Local officials said the missile attack on Dar al-Hadith religious school and mosque also damaged nearby houses, Turkish newspaper Daily Sabah reported.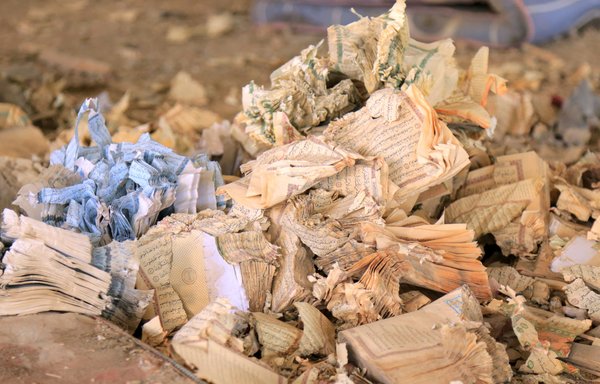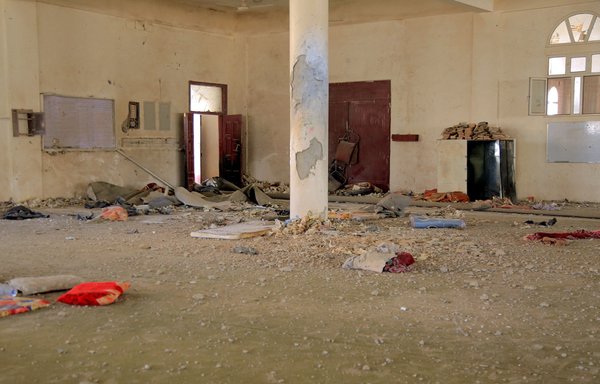 About 1,200 Muslim students from across the country were enrolled at the school, it said, but most of the students and teachers had left the area in September as the Houthis ramped up their offensive on Marib.
In a statement posted on Twitter, the Marib governor's office said two ballistic missiles had been used in the attack, Reuters reported.
Yemen's Information Minister Moammar al-Eryani said 29 people, including women and children, had been killed in the attack.
"This horrific massacre is within a series of systematic killings of civilians by the terrorist Houthi militia," he wrote on Twitter.
The Houthis have yet to comment on the attack, which comes as fighting between the Iran-backed group and Yemeni forces, supported by the Saudi-led Arab coalition, intensifies.
On Thursday, children were among 13 people killed when a missile fired by the Houthis struck a tribal leader's home in al-Jawba, according to military and medical officials.
The Houthis have targeted mosques before, with Minister of Endowments and Guidance Ahmed Attiyah in August 2020 reporting that the group had "targeted 750 mosques and Qur'an memorisation centres" from 2014 through 2019.
These include 79 mosques and Qur'an memorisation centres that were bombed to the ground, he said, noting that all the violations have been documented.
The mosques targeted by the Houthis were either fully or partially bombed or shelled with heavy weapons, and their contents were looted, he said, adding that some were turned into weapon depots and others into qat chewing halls.
Battle for Marib
Marib, capital of the oil-rich province of the same name, is the internationally recognised government's last bastion in northern Yemen.
The Houthis began a major push to seize the city in February, and after a lull, they have renewed their offensive in recent weeks.
They claimed this week to have reached the vicinity of Marib city and to have nearly surrounded it.
The Arab coalition has been conducting an aerial bombing campaign since October 11 to prevent the Houthis from reaching Marib city.
Since then, more than 2,200 Houthi fighters have been killed in al-Jawba and two other districts, according to the Arab coalition.