Iraq has captured the alleged finance chief of the "Islamic State of Iraq and Syria" (ISIS), Sami Jassem Mohammed al-Juburi, in an operation conducted at least partly outside its borders, Iraqi authorities said Monday (October 11).
Al-Juburi, also the suspected former deputy to the late ISIS leader Abu Bakr al-Baghdadi, was arrested "in Turkey", a senior Iraqi military source told AFP.
Iraqi Prime Minister Mustafa Kadhemi had earlier announced on Twitter that al-Juburi had been arrested by the intelligence services "outside the borders" of Iraq, in a "complex external operation", without naming the location.
It was not immediately clear if Turkish authorities were involved and there was no immediate reaction from Ankara.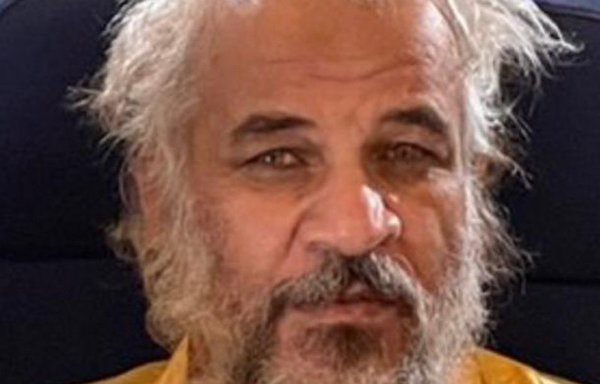 The US Treasury had named al-Juburi a Specially Designated Global Terrorist in September 2015, and the US State Department's Rewards for Justice programme had offered a reward of up to $5 million for his capture.
The programme said that within ISIS, al-Juburi had "reportedly served as the equivalent of... finance minister, supervising the group's revenue-generating operations from illicit sales of oil, gas, antiquities and minerals".
Undercover operation
Al-Juburi -- also known as Abu Asia, Abu Abdul Qader al-Zubeidi and Hajji Hamid -- is "closely tied to the committee in charge of running [ISIS] and is close to ISIS's current leader, Abdullah Qardash", Iraq's Security Media Cell said.
Iraqi Ministry of Defence spokesman Tahseen al-Khafaji told Al-Mashareq the operation followed "careful planning" by the Iraqi intelligence service, "which started inside the country and ended outside its borders".
Al-Khafaji said security authorities in several countries helped Iraq track down al-Juburi and lure him to a location where they could entrap and arrest him.
Al-Juburi was reportedly in "a European country", a source told Sky News Arabia.
The plan to entrap him was carried out by undercover Iraqi intelligence officers who met with him and misled him into thinking they were ISIS elements seeking to revive the group, the source said.
The undercover officers were able to communicate with him and lure him from one country to another until he reached the Iraq-Syria border, where he was arrested and taken to Baghdad aboard a military plane.
As a prominent aide to Qardash, al-Juburi is "one of the most important first-rank leaders in ISIS", al-Khafaji said, adding that "over the years, he has held leadership positions and supervised the management of the group's finances".
His arrest "will undermine ISIS and the threat it poses to international security," he said.
The operation adds to the list of recent security successes against ISIS, including a September 23 security operation in the Hamreen hills, during which seven ISIS elements were killed and one of the group's hideouts was destroyed.
'Highly impactful'
Before ISIS overran swathes of northern Iraq in the summer of 2014, al-Juburi served as the group's security chief in Salaheddine province's al-Sharqat and al-Zab districts.
At the end of 2015, he moved to Syria, where al-Baghdadi appointed him as the extremist group's "general oil and gas officer".
After the head of ISIS's Diwan Bayt al-Mal (financial department), Abu Ali al-Anbari, was killed in 2016, al-Juburi took control of the group's financial affairs.
His arrest is a "highly impactful security achievement", security analyst Safaa al-Assam said, noting that the group has lost a prominent leader who was once al-Baghdadi's No. 2.
Al-Juburi had an extensive criminal record and had fed the extremist group with money, managing the wealth it gained from stolen oil and gas and smuggling antiquities.
The arrest will boost Iraqi and international efforts to eliminate ISIS and curb its terrorist activities around the world, al-Assam said.
Many of the group's sleeper cells and secret networks have been exposed and infiltrated by Iraqi security forces, which in the last three months have been able to carry out focused strikes against ISIS remnants, he said.
"Success requires in any case keeping up the security momentum," he said.