Fourteen rockets on Wednesday (July 7) were fired at Ain al-Asad air base in the Anbar province, Iraq, an international coalition spokesman said.
"The rockets landed on the base and perimeter," international coalition spokesman Col. Wayne Marotto said on Twitter. "Force protection defensive measures were activated."
"At this time initial reports indicate three minor injuries. Damage is being assessed," he said, noting that the attack occurred at approximately 12.30pm.
Late Tuesday, explosives-laden drones attacked Erbil International Airport, near the US consulate, Kurdish authorities said.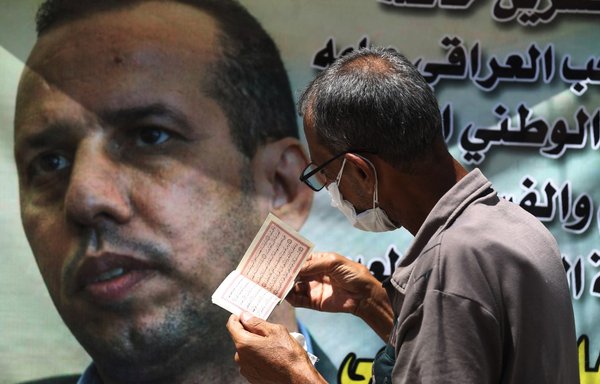 The airport in Erbil houses a military base of the international coalition fighting the "Islamic State of Iraq and Syria" (ISIS). The same base was targeted in April by a drone packed with explosives.
The Tuesday attack caused no injuries or major damage, with firefighters putting out a blaze, the Kurdish region's anti-terrorist unit said in a statement.
In a statement on Twitter, Marotto said that at approximately 11.15pm, one unmanned aircraft system (UAS) had impacted in the vicinity of Erbil air base.
"At this time initial reports indicate no injuries, casualties or damage," he said.
On Monday, an armed drone was shot down above the US embassy in Baghdad, and three rockets targeted Ain al-Asad.
The United States recently offered up to $3 million for information on attacks targeting Americans in Iraq, which observers widely blame on Iran-aligned militias.
Iranian media on Tuesday reported that Islamic Revolutionary Guard Corps (IRGC) Intelligence Organisation chief Hossein Taeb is on a visit to Iraq.
The visit is reportedly the first time Taeb has visited Iraq in his capacity as commander of the most powerful spy organisation in the Islamic Republic, Amwaj.media reported.
Since the start of the year, nearly 50 attacks have targeted military bases housing troops from the international anti-ISIS coalition, as well as foreign embassies and Iraqi convoys carrying logistical support.
The attacks have been widely blamed on Iran-linked militias.
Remembering Hisham al-Hashemi
Meanwhile, dozens gathered Tuesday in central Baghdad to remember academic and government adviser Hisham al-Hashemi, whom assassins gunned down a year ago.
Al-Hashemi, 47, was a specialist in extremist movements and had developed a vast network of top decision-makers, armed groups and rival parties, often mediating among them.
Gunmen on motorcycles killed him outside his house in Baghdad July 6, 2020. He left a wife, three sons and a daughter.
Police have made no arrests in connection with the slaying.
Participants held pictures of al-Hashemi and lit candles. A colleague called al-Hashemi the "best security analyst Iraq has ever known".
As well as being a specialist on extremist groups such as ISIS, al-Hashemi had become outspoken against powerful Iran-backed paramilitary groups.
His support for popular protests that erupted in 2019 against a government seen as too close to Iran infuriated Iran-backed Iraqi militias.
Iran-backed militias have a long history of causing trouble in Iraq, where they have undermined the authority of the government and security forces and have attacked or intimidated civilians who have spoken out against Iran's influence.