There are fresh signs of a widening rift between Iraqi militias controlled by the Islamic Revolutionary Guard Corps (IRGC) and their Iranian handlers, Iraqi observers said.
Recent tensions appear to have been fueled by the Iraqi militias' failure to comply with the IRGC's orders, and by Iran's desire to distance itself from rogue actors as it pursues its own interests on the world stage, they said.
Meanwhile, others maintain that Iran and its proxies remain as close as ever.
Reports of tensions between Iran and its main proxies in Iraq, particularly Kataib Hizbullah and Asaib Ahl al-Haq, have been circulating in the media for months.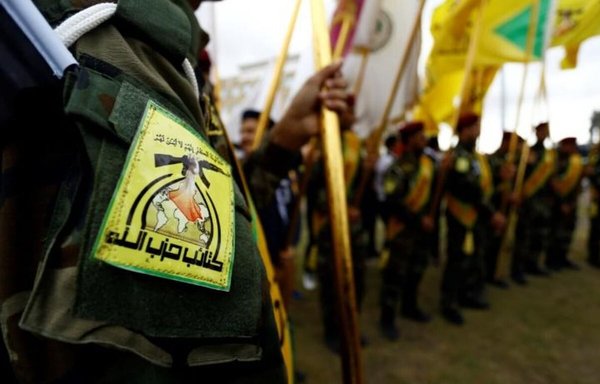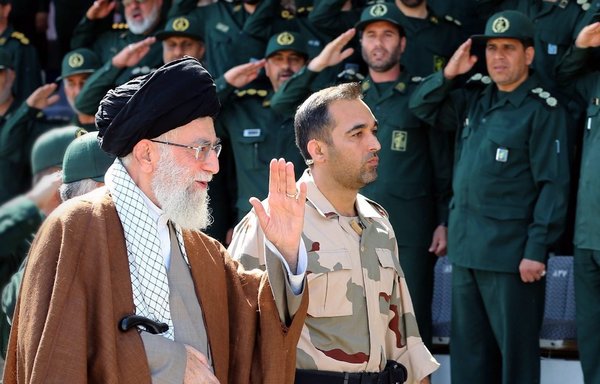 The militias have faced strong criticism from senior IRGC commanders, led by IRGC Quds Force commander Esmail Qaani, for their behaviour in Iraq.
Iran's Supreme Leader Ali Khamenei in March, after receiving an update report from Qaani about the disappearance of $4 billion generated via arms and drug smuggling activities, even went as far as calling the militias "thieves".
According to a Saturday (May 22) report in Middle East Eye, IRGC general Haider al-Afghani, a former aide to the late IRGC-QF commander Qassem Soleimani, last week asked Qaani for a transfer out of Iraq.
He has since left for the Iranian city of Mashhad, where his family lives, but it is unclear whether the transfer request has been approved or not, the outlet said.
Sources said al-Afghani made the request after he had repeatedly complained that the leaders of Iraqi militias did not comply with his orders and that "every one of them did whatever they wanted, and did not listen to him".
'Iron fist' is crumbling
Iraqi tribal leader Thaer al-Bayati said Iran is reaping what it sowed.
"The hungry militias have become deadly groups, and it is no longer easy to tell them to do this and not to do that," he told Al-Mashareq.
Recent reports reflect the dissatisfaction of IRGC leaders, especially field commanders, with their partners in the Iraqi factions, he said, adding that the "iron fist" Soleimani consolidated in Iraq is crumbling faster than expected.
The militias have become burdensome for Iran because of their unilateral attacks against international interests in Iraq, he said, which conflict with Iran's need to recalibrate its relations with the international community.
Iran is looking to save face, he added, noting there are indications that "factional leaders are turning away from its directions and possibly rebelling against Iran and disobeying its orders".
Recent reports that the IRGC has formed small, elite Iraqi factions that are highly loyal to it and are trained for the most complex missions may be a tactical or pre-emptive response to those indicators, he said.
A new crop of shadowy militias aligned with Iran has emerged in Iraq over the last year, at least 15 in total.
But these "smokescreen" militias are generally understood to be fronts for the three most prominent militias operating in Iraq: Kataib Hizbullah, Harakat al-Nujaba and Asaib Ahl al-Haq.
According to some reports, the militias are now acting more as partners than proxies, seeking some degree of independence from the Iranian decision-makers, and may also resent being treated as Iranian "puppets".
There also are fears that Tehran could sacrifice or abandon them to ease its international isolation as result of the sanctions, especially as the fallout from IRGC decisions has left Iranians increasingly angry with the regime.
Iran remains invested in its proxies
Despite their loyalty to Iran, the militias do not accept the idea of ​​being run by non-Iraqi parties, be they Iranian, Lebanese or of any other nationality, said Iraqi political affairs researcher Sarmad al-Taie.
Iran has failed to find an Iraqi figure to replace Abu Mahdi al-Muhandis, who was killed early last year alongside Soleimani, he said.
Al-Muhandis had been an expert in leading and controlling militias for more than 40 years in countries such as Iran, Kuwait and Syria, in addition to Iraq, he said.
After he was killed, the Iranians tried to fill the void, he said, but ran into problems over the political and security management of the factions.
"Managing Iraqis is very difficult," al-Taie said.
But Iraqi Centre for Strategic Studies director Ghazi Faisal Hussein said he was skeptical as to whether there are in fact tensions between Iran and its proxies.
He described Iran's recent attempts to distance itself from the militias as a "show" designed to make the Islamic Republic look like it is "not responsible for any future hostile behaviour by the militias".
It needs to do this as it continues its talks in Vienna about a revival of the 2015 nuclear deal, known as the Joint Comprehensive Plan of Action (JCPOA), which would give Iran desperately-needed sanctions relief.
"The truth is that the Iranians and the militias are strategic security, military and economic partners," Hussain said. "Iran and the IRGC nurture this partnership with money, weapons and expertise, so that it remains a constant threat."