Recent air and ground operations targeting extremists in Egypt's Sinai peninsula have been a success, with many militants killed and their hideouts destroyed, Egypt's army said in a Tuesday (December 8th) statement.
Egyptian forces have for years battled the "Islamic State of Iraq and Syria" (ISIS) and other militant groups, including al-Qaeda, in the troubled peninsula.
Since September, the General Command of the Armed Forces said, the air force has destroyed 437 weapons caches and hideouts in north-east Sinai.
Security forces also discovered and destroyed 159 improvised explosive devices (IEDs) set for use on the peninsula's main roads, the military statement said.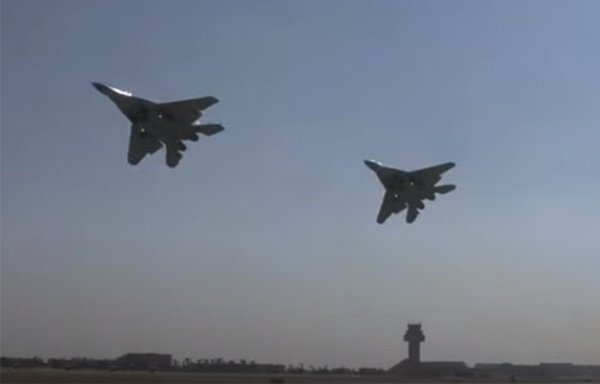 During this time period, it said, "40 takfiri elements also have been killed in high-level operations and airstrikes in North Sinai".
Twelve other suspected extremist fighters have been arrested.
"The campaign is part of the armed forces' efforts to combat terrorism on all strategic fronts, and to monitor, track and destroy a number of terrorist hideouts used by takfiris as shelters and bases," the statement said.
These had been used as launchpads for attacks intended to terrorise civilians.
The army also said seven of its own personnel had been either wounded or killed, without specifying how many, AFP reported.
Success in 'besieging terrorism'
Military operations in north-eastern Sinai "are a success, and proof that tight control on the ground has prompted terrorist remnants to resort to rough areas to prepare for launching lone attacks", said Egyptian MP Mahmoud al-Qat.
"This is a major quality development showing the decline of the terrorist groups' capabilities and proving that the intelligence and military agencies have succeeded in besieging terrorism in Sinai," he said.
Forced out of urban and residential areas, militants have been forced to seek refuge in the desert, he noted.
"The decline and the almost disappearance of terrorist groups' activities have encouraged many Sinai families to return home," he said.
"Meanwhile, social, economic and educational activities continue in all areas across North Sinai," al-Qat said.
"Development and reconstruction are the most important pillars in the war on terrorism, as they guarantee that terrorism will not return," he said.