While Tehran has signalled its intent to co-operate with Moscow and Beijing to bring a COVID-19 coronavirus vaccine to the people, Arab citizens and medical professionals say they are leaning towards a western-manufactured vaccine.
The preference to use a US- or European-made vaccine is based on scientific research, rather than geopolitical or sectarian factors, they say.
"If I had to choose between two vaccines, one from the US and the other from Iran, then I would of course choose the first because it is more trustworthy," said Lina Mruweh, a public school teacher in Nabatiyeh, southern Lebanon.
She said she distrusts the prospect of an Iranian manufactured vaccine.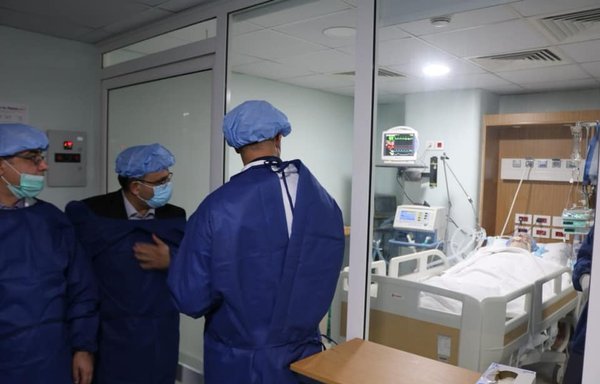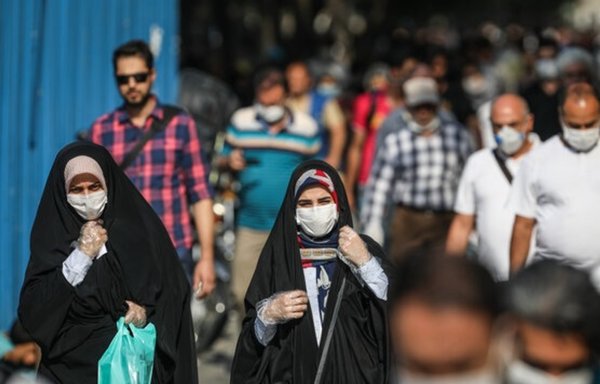 "The Lebanese people have a very bad experience with Iranian pharmaceuticals, which have been introduced to the Lebanese markets through various means and were proven to be ineffective, and never underwent internationally recognised clinical trials to ascertain their effectiveness in the first place," she told Al-Mashareq.
In contrast, if a US-manufactured drug is produced to treat the coronavirus, Mruweh said she would not hesitate to take it "because it would be approved by US and international laboratories and organisations".
Scepticism about Iranian vaccine
Egyptian doctor Tariq Mohammed, who specialises in epidemiology and virology, also expressed scepticism about a potential Iranian-made vaccine.
"I have no confidence in Iranian medical products in general, as they have no place on the pharmaceuticals map of the Middle East, North Africa and Egypt," he told Al-Mashareq.
"It is well known that there is Iranian-Chinese co-operation in many areas, including medical co-operation, and this is another factor that invites mistrust," Mohammed said.
China has already rolled out an experimental coronavirus vaccine -- which is being offered for a fee to the public on a first come, first served basis -- despite the fact the treatment still has not passed final (Stage 3) clinical trials.
"The situation is quite the opposite for any US vaccine that may be put on the world market, as it will of course be subject to agreements with the Egyptian state to import it or reproduce it in Egyptian medical laboratories if the governments of the two countries wish to go in this direction," he said.
"US medical products enjoy high confidence in the Egyptian market for their stellar global reputation," he added.
"There is no need to ask the opinion of Saudis about the choice between Iranian and US coronavirus vaccines, as the answer is known on both the official and public level," said Dr. Jamil al-Masoudi, a Saudi Ministry of Health field official in the Makkah region.
"How can one trust the country of Iran, which uses every means to inflict harm on the kingdom and its people -- on the military, political and social levels?" he told Al-Mashareq.
On the other hand, the US has a strategic partnership with the kingdom and the other Gulf States, he said, which is not limited to security and defence, but also extends to food, health and social security.
Saudi Arabia "is in direct and permanent contact with US medical authorities to stay abreast of the latest developments in making a vaccine and take appropriate measures when the vaccine becomes available," he said.
Iraqis hesitant to buy Iranian products
In Iraq, health officials, clerics and other citizens said scientific excellence should determine which vaccine to use.
"In choosing a vaccine, Iraq relies entirely on those approved by the World Health Organisation, and any vaccine approved by this organisation will be approved in the country," said Dr. Salah Ghayyad, spokesman for the Dhi Qar Health Department.
"It is not permissible to use any other vaccine regardless of who produces it," he told Al-Mashareq.
Iraq recently entered into an international agreement for the distribution of vaccines that guarantees it a share of the first globally-approved COVID-19 vaccine to cover 20% of Iraq's population, which is equivalent to about 8 million doses, Ghayyad said.
Shia cleric Ahmed al-Hadidi said the moderate religious opinion regarding a treatment or vaccine for the coronavirus must be based on the opinion of international health authorities.
"If those authorities affirm the effectiveness of a specific treatment or vaccine, then everyone must adhere to it," he told Al-Mashareq.
Sunni cleric Hamed al-Nuaimi added that imprudently making wrong choices in the medical field on the grounds of religious or social ties is a sort of self-harm, which is forbidden in Islam.
He expressed hope that a vaccine or treatment for the coronavirus will be developed as soon as possible for all humanity, and that the source of origin will not be a divisive factor.
"Iraqis are hesitant to buy any Iranian-made product, so why would they choose differently when it comes to public health and vaccines?" said Alaa Amin, a journalist in Anbar province.
"Their choice will inevitably be in favour of a US-made vaccine... because of the good reputation of US medical companies and the soundness of their scientific research, in contrast to Iranian products, which have a bad reputation," he told Al-Mashareq.