While Iranian citizens are being crushed under the weight of economic stagflation, the regime is spending millions of dollars on an unnecessary missile programme, repeatedly proven ineffective.
On September 28th, the regime unveiled what it described as a "ballistic anti-ship missile with a 700 kilometre-range". Media outlets affiliated with the Islamic Revolutionary Guard Corps (IRGC) stated that the missile doubled the range of previous IRGC shore-to-sea and sea-to-sea missiles.
The prominent moderate-conservative news website Khabar Online said the missile, named Zolfaghar-Basir, joins "a family of missiles, some revealed to the world and some kept secret", meant to confront "the enemy".
On April 22nd, the IRGC successfully launched a military satellite into low-earth orbit. The US alleges Iran's satellite programme is a cover for its development of missiles.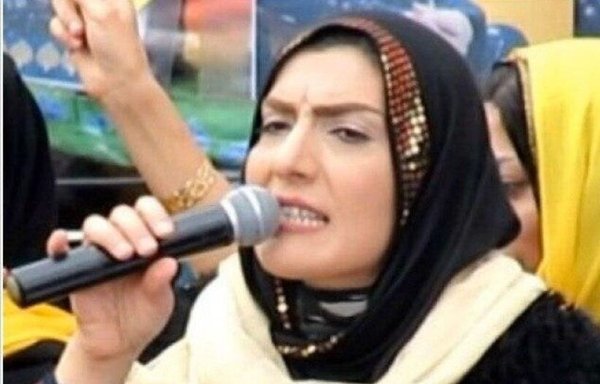 'Subpar, overpriced weapons'
The Islamic Republic "could have found a way forward after the nuclear agreement" with world powers in 2015, said a US-based former Iranian navy analyst who asked to remain anonymous.
"Instead, the IRGC chose to engage in provocation almost immediately after the deal went into effect," he told Al-Mashareq, referring to medium and long-range missile tests that Iran carried out in 2015 and 2016.
He said IRGC commanders and other Iranian leaders condemn the presence and activities of the US in the Gulf and south Asia. However, they are content to watch China and Russia exert their influence over Iran and other countries, without resorting to anti-imperialism slogans.
"Iran overpays for weapons from China, North Korea, and sometimes even Russia, all in the name of fighting imperialism," the analyst said, "when what is really happening is that the Islamic Republic is getting substandard weapons at exorbitant prices and making poor copies of them."
On November 28th, its Navy Day, Iran is planning to unveil a helicopter carrier equipped with electronic warfare technology. It is reportedly capable of carrying seven helicopters and several drones.
The vessel appears to be modeled after a Chinese ship of the same kind. The IRGC has also announced that it is working on unveiling a similar ship, though it did not reveal a date.
Disregard for the people
Iran's economy has ground to a halt as a result of the IRGC's actions and the subsequent international sanctions against the country.
Publicly available data show that year-on-year inflation in Iran rose to 41.4% in October, up from 34.4% in September and 30.4% in August.
Inflation rose fastest for household goods, followed by food and beverages. An article by Eghtesad Online, a leading Iranian economic news website, offered insight into the current inflation.
The article compared data from the World Bank and official statistics published by Iran's government, showing the average rural resident in Iran makes $1.70 per day while the average city dweller makes $3.20 per day. The World Bank defines the absolute poverty line as $1.90 of income per person, per day.
Notably, since the publication of this data, the value of Iran's currency has fallen around 200% against the US dollar. For comparison, the semiofficial Iranian news website, ISNA, put the price of butter at 150,000 rials (or about $3.56) per kilogramme as of mid-September 2020.
The price of red meat is equally prohibitive, with the price of beef increasing more than 4% in the week ending on October 12th alone. During that week, the price of beef reached 1,100,000 rials (or about $26) per kilogramme.
"This regime does not care about the well-being of its citizens," said Farideh Nabovvat, a US-based Iranian former teacher and school administrator.
"I talk to my family in Iran several times a month; they cannot afford the basics: dairy, red meat, and now even chicken or rice," she told Al-Mashareq. "Many other families are even worse off."
Majles considers rationing essential goods
Iran's parliament, the Majles, which has pondered rationing basic goods including food and medicine in recent years, has been discussing the matter with increasing urgency since July.
The Majles Research Centre, which provides Iran's legislators with policy reports, recently stated that the number of people living at or below absolute poverty in the capital, Tehran, has increased by nearly 80% in the last two years, and that some 30 to 40% of people in Iran live below the absolute poverty line.
"People cannot afford to buy meat or eggs," Shiva Ghasemipour, a Majles member, said in early October. "At this rate, soon they will not even be able to afford stale bread."
Underscoring the impact of sanctions on Iran's economy, she pleaded with President Hassan Rouhani and other officials to "harp a little less on [the need for] people's resistance".
But it appears that the IRGC and other powerful figures are intent on continuing their path of "resistance" against the US, which is what they repeatedly call on people to do.
The IRGC continues to invest in missiles and other military equipment despite undeniable evidence from Iran's own experts that the country's people are paying an increasingly unbearable cost.
The US estimates that Iran will spend upwards of $20 billion on its various military activities by the end of 2020. According to the estimate, the IRGC was slated to receive nearly $7 billion in funding from the 2020 budget. Meanwhile, some $2.7 billion was allotted to Iran's conventional military, the Artesh.