Through its aggressive pursuit of its regional agenda, the Islamic Revolutionary Guard Corps (IRGC) has hindered Iran's development and progress while undermining regional security and economic growth, a top US general and regional experts said.
Because of that, deterring Iran remains the US's top priority, CENTCOM Director of Operations, Maj. Gen. Alexus G. Grynkewich, said at the September 16th-17th "The Great Power Competition" conference held in Florida.
Iran's non-state partners have their own concerns and little interest in supporting regional security progress, he said.
"We believe no other regional actor can do more to undermine progress in the Middle East [than Iran]," he added.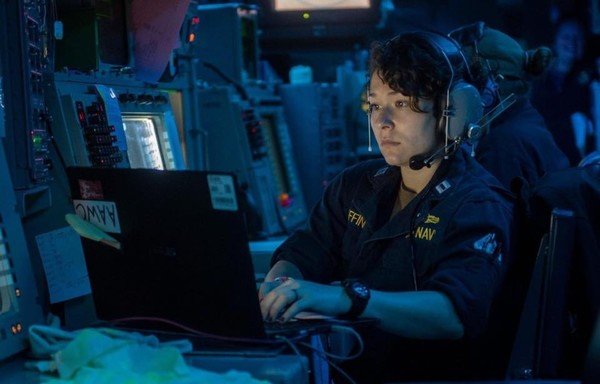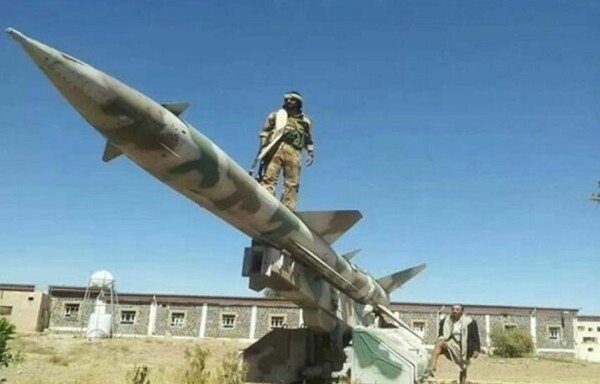 The IRGC has sought to extend Iran's influence through its proxies in the region, without concern for the price the targeted countries may have to pay, Iranian affairs specialist Fathi al-Sayed told Al-Mashareq.
In Lebanon, Syria, Iraq and Yemen, IRGC-backed factions are trying to control the political process at the expense of their own countries, al-Sayed said.
"It is not by chance that the countries where the IRGC has planted affiliates are suffering both political and economic failure," he noted.
In countries such as Lebanon, for example, the IRGC's influence, through Lebanese Hizbullah, has resulted in political isolation and has cost the country international aid, he said.
Iranian proxies also increase the risk of regional instability as they pursue their own agendas in the countries where they operate, outside the control of both the state and of their backer, Iran.
'Syrians paid the price'
Iran has sought to portray itself as a benefactor in countries where its proxies operate though media messaging that highlights the aid it provides, al-Sayed said, pointing out that this is just a "mirage".
"Iran has not and will not provide any assistance of any kind, except for a price that is 10 times greater than the value of what it provides," he said.
In the case of the Syrian regime, for example, the state and its resources have been mortgaged to Iran, "both through military deployment on the ground and expanding the area under [Iranian] control and seizing natural resources", he said.
Iran has entered into agreements with Syria that allow it to "take control of the levers of the economy and all kinds of services, particularly in the areas of energy and electricity", al-Sayed said.
"In short, the Syrian people are the ones who paid the price and will continue to pay it for decades, as most of these agreements are long-term," he said.
Industrial, military decline
"The alleged technological advances the IRGC repeatedly touts conceal much that the IRGC is keen to keep from coming to light," said Lebanese military expert and retired military officer Jamil Abu Hamdan.
These include the dire economic conditions the Iranian people are facing and the decline in Iran's industrial and military capabilities, he told Al-Mashareq.
Iranian military technologies are antiquated, he said, noting that the fatal error of shooting down the Ukrainian airliner is perhaps the best evidence of the weakness of the country's missile defence system and its chain of command.
Maj. Gen. Grynkewich said those missteps "have given us reason to be concerned about [the Iranian regime's] command and control deficiencies, which may lead Iran into ever-more serious international crises".
"This would primarily occur through Iranian units on the ground carelessly escalating tensions at a tactical level without sufficient strategic-level guidance," he said. "We hope to see the Iranian regime exert a higher level of centralised control to avoid this situation."
"The IRGC has recently avoided engaging in any real confrontation with the weapons it boasts about," Abu Hamdan said, instead favouring indirect military confrontation in regional countries.
"In addition to having missiles inside Iran, the IRGC has deployed them in Yemen and Lebanon", he said, adding that these pose a "grave danger".
The IRGC has admitted to sharing missile technology and experience with the Houthis (Ansarallah).
Heightened monitoring, surveillance
"The constant Iranian threats and provocative acts require continuous preparation by the forces charged with safeguarding the region's security," military expert Mansour al-Shehri told Al-Mashareq.
Gulf state militaries, partnered with US forces, must respond by deploying advanced monitoring and surveillance systems to detect any infiltration or launch of medium or long-range ballistic missiles, he said.
He noted that these forces are working continuously to upgrade these capabilities in the Gulf region, in order to "increase their effectiveness and expand the geographical area they cover".
"We are currently reassessing our regional posture for contingency situations, revising our planning for ballistic missile defence, improving our cyber defences, and optimising our air basing operations," CENTCOM's Grynkewich said.
"We also continue to invest in expanding our regional partnerships to enable these adjustments, which include international exercises and rehearsals that enhance our ability to stand together against common adversaries," he added.