Tightened surveillance of mainstream social media platforms has sent "Islamic State of Iraq and Syria" (ISIS) propagandists in search of new avenues through which to promote their group's extremist ideology, experts said.
All the major social media networks -- including Facebook, Twitter, WhatsApp and Telegram -- have shut down channels and pages affiliated with ISIS, forcing it to turn to lesser-known platforms to remain viable online.
In recent weeks, ISIS-affiliated users have been spotted on Hoop Messenger, a newer app, in an apparent attempt to "evade the crackdown on their accounts on widely popular apps", according to the Iraqi Digital Media Centre.
This shows ISIS is seeking new online spaces, where it hopes to share its propaganda and avoid surveillance, security media specialist Saeed al-Jayashi told Diyaruna.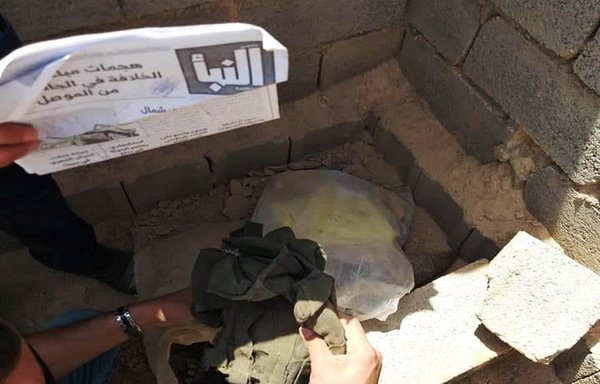 Before attempting to exploit Hoop Messenger, extremists had turned to "Russian messaging app TamTam, after thousands of their accounts and pages on Facebook, Twitter, WhatsApp, and recently Telegram, were shut down", he said.
In a sign that it is facing difficulties spreading its messaging through mainstream social media channels, ISIS has ramped up its search for new outlets, he said.
Despite the pressure it faces, the group is "still able to access cyberspace and disseminate news and publications", he said, noting that ISIS poses an "ideological threat" and efforts to curb its online presence must continue.
Exaggerated, out-of-date news
ISIS's online presence is larger than its actual presence on the ground, al-Jayashi said, pointing out that it maintains channels under various names, and continues to publish its al-Naba publication.
But much of the so-called news it publishes is exaggerated or out of date.
An examination of the group's online content reveals that 70% of it features operations and activities "that either have never occurred, are exaggerated or took place a long time ago", al-Jayashi said.
The Digital Media Centre said it has identified several ISIS channels on Hoop Messenger, with thousands of subscribers who publish news and photos. These have not been taken down yet, even though the app has a reporting feature.
According to expert Ahmed al-Samawi, the centre said, the pro-ISIS tech group Afaq directed users to Hoop Messenger as a "safe alternative for chatting and the exchange and dissemination of media materials".
This is because the app has an effective encryption mechanism in terms of the ability to hide real IP addresses and bounce internet requests and data through fake nodes (servers) for added security, he said.
In this respect it is similar to the Telegram app, which allows for creating encrypted channels, in addition to its technical features, he said.
Countering ISIS propaganda
"ISIS today does not have the luxury of publishing and circulating its publications on social networks as freely as it did in the past," Baghdad University College of Media professor Abdul Salam al-Samer told Diyaruna.
The group found in Hoop Messenger, at least temporarily, "a way to circumvent the pressures that hinder passing its propaganda discourse to its followers and audiences that it wants to deceive with its savage ideas", he said.
Al-Samer pointed to the major role played by online monitoring and surveillance centres around the world and to app companies, which have shut down numerous ISIS platforms and are actively combating its propaganda.
He stressed the importance of engaging in efforts to counter ISIS propaganda to prevent it from "manipulating minds for the purpose of recruiting fighters to replenish its ranks and make up for the losses it has suffered".
Iraqi Observatory for Press Freedoms director Hadi Jelo Merhi told Diyaruna the international community has in recent years gained "extensive experience and expertise" in tracking down extremist discourse in cyberspace.
The observatory intends to "counter the new tactic used by ISIS elements of switching to less popular apps", by going after its accounts and channels on Hoop Messenger and other, lesser-known platforms, he said.
"ISIS has lost much of its power on the ground, and today it wants to maintain its cyber presence at any cost," Mari said. But it is facing fierce pressure, and its ability to hide and maneuver is diminishing, he added.